'Sky Hold' to be Displayed in Lipani Gallery at FCLC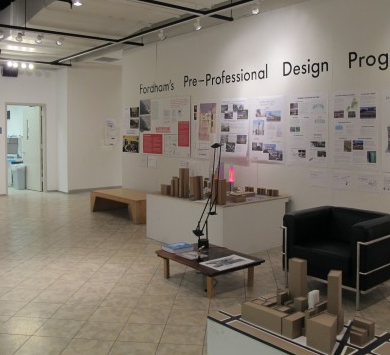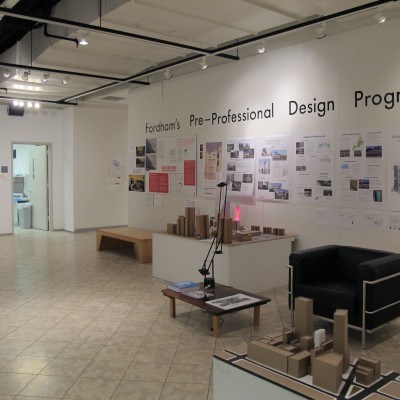 Fordham students and faculty will have the opportunity to experience Brooklyn-based artist Lynn Sullivan's new solo exhibition entitled, "Sky Hold", which is scheduled to run in the Lipani Gallery at Fordham College at Lincoln Center (FCLC) from Friday, Oct. 3rd through Sunday, Dec. 7, 2014.
The exhibition "will juxtapose photographs of cloudy skies with printed words from the English language. Flat sheets of text and image will be installed on the walls but will also wrap around various three-dimensional objects in the gallery," Casey Ruble, FCLC artist-in-residence, said, when asked about the concept for the exhibition. It explores the idea of transformation and what that means to the individual. 
According to Ruble, "The exhibition itself will transform over the course of its running time, with Sullivan coming in at several points to alter and rearrange the pieces. These reconfigurations will generate new meanings as the context of the images and words changes."
"Sky Hold" is quite similar to Sullivan's prior pieces because as Ruble states, much like Sullivan's other work, "Sky Hold" demonstrates "how the meaning of words, objects, and images changes in relationship to their context." Sullivan's previous works consist of sculptures, videos, sound works and public actions that have been shown in various venues, including the Gagosian Gallery in Los Angeles.Sullivan's most recent works include an art sculpture, which she installed for Brooklyn's "Real on Rock Street".  In addition to her vast works of art in the United States, Lynn Sullivan participated in a residency program in Beijing, China.  
Sullivan's upcoming exhibition contrasts from previous shows that have been displayed in the galleries of FCLC. Amongst the three-dimensional objects within the gallery, there will be images continuously changing in "Sky Hold." 
On Wednesday, Oct. 29, Fordham students and faculty are invited to attend a discussion hosted by the visual arts department and Sullivan in Lipani Gallery. The artist will talk about the exhibition itself and her other previous work. Furthermore, while the discussion is taking place, Sullivan will physically move some of her pieces in the gallery, which demonstrates the transformation of meaning.
While Fordham students are not putting this exhibition together, Ruble wants to get students involved in understanding Sullivan's piece. Her visual thinking class is involved in a Sullivan's upcoming discussion, as well as a follow-up project.
The visual thinking class, which is comprised of approximately sixteen Fordham students, will create collaged postcards, which include image and text. 
"Each student's postcard will be sent to a secret partner in the class, who will then transform the postcard by cutting it up and rearranging the elements or adding new elements. The newly altered postcard will then be sent back to its original maker for yet another transformation, a process that will continue until the end of the semester, when the secret partners will be revealed," Ruble said.
Ruble is excited to see the ongoing physical changes and transitions of the Sullivan exhibition. 
"One of the things I like most about Sullivan's work is its open-ended poeticism, and I'm excited to see how that poeticism manifests in this show. I'm also very excited to have a show that welcomes viewer response in the form of student participation during the artist talk," Ruble said. 
"Most exhibitions just go up and remain unchanged during the course of their run. Everything is pre-decided, there's a 'don't touch the artwork' policy, and the artist has the 'last word,' so to speak," Ruble added, when asked what she was most looking forward to in anticipation of "Sky Hold."
Furthermore, Ruble is sure that audiences will be drawn to the artist's contemporary installation. "This exhibition, conversely, has the idea of flexibility and openness built into it. Viewers have a chance, during Sullivan's artist talk, to contribute to the meaning of the work by helping guide its reconfiguration in the space. Other artists have done similar things in the past, but this kind of generosity of spirit is uncommon in most exhibitions."
IF YOU GO
Sky Hold
When: Oct. 3- Dec. 7
Where: Lipani Gallery, Fordham College at Lincoln Center