Law Professor Challenges Cuomo for Governor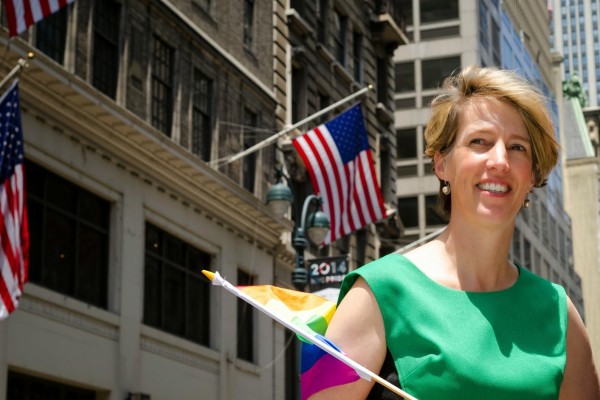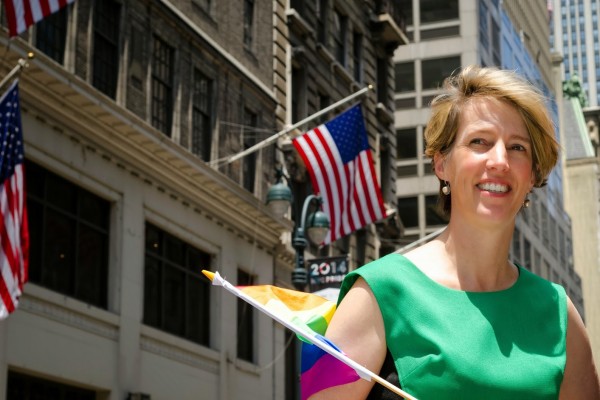 Fordham Law (FLS) Associate Professor of Law Zephyr Teachout is in the middle of a campaign to unseat incumbent  Governor Andrew Cuomo, FCRH '79, in the Democratic primary for Governor of the State of New York on Tuesday, Sept. 9.
Teachout, a law professor at Fordham since 2009, entered the Democratic primary after the Working Families Party, a influential party of labor unions and liberal activists, considered endorsing Teachout over Cuomo. When the party eventually endorsed Cuomo, Teachout decided to pursue the Democratic nomination. Teachout was able to submit 49,000 signatures to make the ballot (only 15,000 are required). 
A graduate of Yale University and Duke Law School, Teachout has written at length about corruption in government, most recently "Corruption in America," which will be published this September, coinciding with the primary election. 
"The system is rigged, and Andrew Cuomo is part of the broken system. We are running to lay out a bold vision and provide a real choice for voters," Teachout wrote on her campaign website. "New York can have an economy that works for all of us — not one which works only for the wealthy and well connected. We believe in a New York where wages are rising, small businesses are thriving and our public schools are the best in the nation."
Teachout's chances of winning are slim, according to Christina Greer, Assistant Professor of Political Science. Cuomo has a strong fundraising edge over Teachout, having recently raised $23 million from individual donors according to state filings. 
Recent polling by NBC 4 New York, The Wall Street Journal and Marist College has shown that most Democratic voters do not know who Teachout is. 
However, "as Eric Cantor has shown us, just because you have more money and name recognition, doesn't necessarily mean that it is a slam dunk, because we know that in a primary, especially in a non-presidential year, turnout is incredibly low," Greer said. 
Since entering the Democratic primary, Teachout has faced opposition from Cuomo in regards to her candidacy. In the beginning of August, Cuomo's campaign contested Teachout's residency, arguing that Teachout had not lived in New York State long enough to run for Governor. 
Article 4, section 2 of the NewYork State constitution states that "no person shall be eligible to the office of governor or lieutenant-governor, except a citizen of the United States, of the age of not less than thirty years, and who shall have been five years next preceding the election a resident of this state."
Justice Edgar G. Walker of the State Supreme Court in Brooklyn ruled that Teachout was a resident of New York State for the necessary five years required by the state constitution on Aug. 11. Justice Walker wrote that "although Zephyr R. Teachout has resided in several different residencies within the City of New York since 2009, while maintaining close connections to her childhood domicile of Vermont, that is nothing more than an ambiguity in the residency calculus." 
Justice Walker went on to write that the "burden in this proceeding is not on Teachout to establish residency, but rather, upon the petitioners to establish by clear and convincing evidence that she does not meet the residency requirements." The Cuomo campaign appealed the decision, but on Wednesday, Aug. 20, New York State appeals court upheld the ruling. 
"In a non-presidential election year, [Cuomo] knows that turn out is incredibly low, so it would be essentially much easier if he had no one to run against," Greer said. "He can pretty much assume the people who would turn out would be turning out for him."
Cuomo has also ignored calls by the Teachout campaign for debate. "It's very difficult to debate women. It's very, very difficult to debate smart women because you can't come across as condescending or man-splaining," Greer said. "By debating her, he would be acknowledging that she is actually an equal." 
The winner of the Democratic primary will face off against GOP candidate Rob Astorino, FCRH '89 in the general election.