New York's Specialized Public High Schools Fail When It Comes To Diversity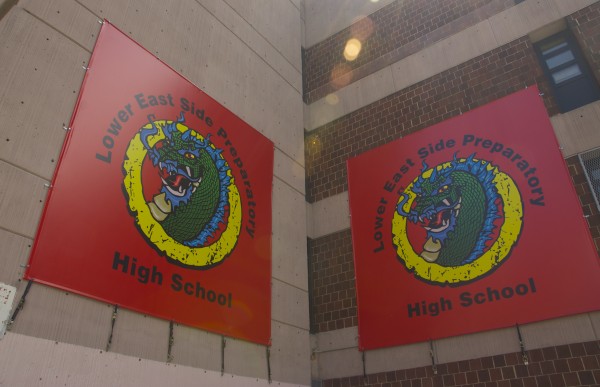 New York City boasts some of our nation's top high schools; as an out-of-state student, I'd heard of the competitive nature of schools like Stuyvesant and LaGuardia, just two of New York City's nine competitive specialized public high schools. In order to be accepted to one of these schools, one needs to take the Specialized High Schools Admissions Test (SHSAT), except for LaGuardia, which also requires an audition or portfolio. According to US News, the top three high schools in New York State are part of the specialized high school program, with the rest of the specialized schools ranking within the top 35. These schools are a great opportunity for all students, regardless of economic privilege (or lack thereof), to receive a competitive, privileged education.
However, an increasingly common complaint over the years is the racial and ethnic diversity of these schools. According to the US census, in New York City, white people make up 44% of the population; black or African Americans, 25%; Asians, 12.7%; and Hispanics and Latinos, 28.6%. However, these demographic percentages are represented disproportionately in the accepted students pool of the specialized high schools. For example, 70% of New York public school students are black or Latino, and only 12% of seats offered to the 2014 specialized high school class were for black and Latino students, according to a study by the New York City Department of Education. Meanwhile, the Asian student population at specialized schools has risen drastically, with 53% of acceptances going to Asian students.
For sophomore Melissa Alamilla, FCLC '17, entrance to a specialized high school was an alternative to charter and magnet high schools which focused on competitive grade averages for admissions. Since city public schools are often underfunded and unprepared to help students with the college process—a problem which affected the high schools in her neighborhood in Queens—she began searching for a competitive high school in middle school to give her an edge. She entered a free SHSAT test preparation program that started in 7th grade. The program, she says, was specifically for minorities, and her class was mostly made up of black and Hispanic students (Alamilla herself is Hispanic).
She was ultimately accepted to Queens High School for the Sciences and was shocked to find, after being surrounded by Latino and black students during her academic career, that her high school was a very different environment. "I would guess safely that it was 75% Asian students," she said. Alamilla feels that the specialized high schools are not working hard enough to diversify their student population; the only scholarship and extracurricular academic opportunities that she noticed were geared towards Asian students, who were the majority at the school, leaving Hispanic students like herself an ignored subset. "They treated us less like people and more like test scores; there was no effort to acknowledge my status as a Hispanic," she says.
Mayor Bill de Blasio called for reform of the admissions process when running for office last year, but has done little beyond supporting a bill which broadened the process at the three original specialized high schools—Stuyvesant, Brooklyn Tech, and Bronx High—to include standardized test scores and grades (De Blasio, as mayor, has the power to change the acceptance requirements at any of the other six schools whenever he sees fit). Richard D. Kahlenberg, writing for the New York Times, proposed a solution for New York specialized schools similar to one he helped create for Chicago's specialized high schools: by giving 30% of spots to those who placed highest on the test and allotting the rest to a variety of socioeconomic backgrounds, the pool of students was racially diversified without using racial quotas.
I would much rather see something like what Kahlenberg suggests put into place; additionally, I believe that reform of New York's public elementary and middle schools would create a more diverse pool. However, as mentioned before, specialized high schools do not have a problem with economic diversity: 47% of students at specialized high schools qualify for free or reduced-price lunch, proving that students of diverse economic backgrounds have access to the high schools. It seems that the true problem in the city's schools is a lack of representation of the type of diversity which exists organically in New York. As Alamilla pointed out, "If everyone had the access to my SHSAT program, then more Latino families would be at specialized high schools."
Unfortunately, as of now, New York's public schools are some of the most racially segregated in the country. If the opportunity to take extra classes was available to all public high school students—and there was a demonstrated effort towards including more students of different ethnic and racial backgrounds—I believe that those students would be able to enter the student body, no problem.