FIFA World Cup 2014: The Big Four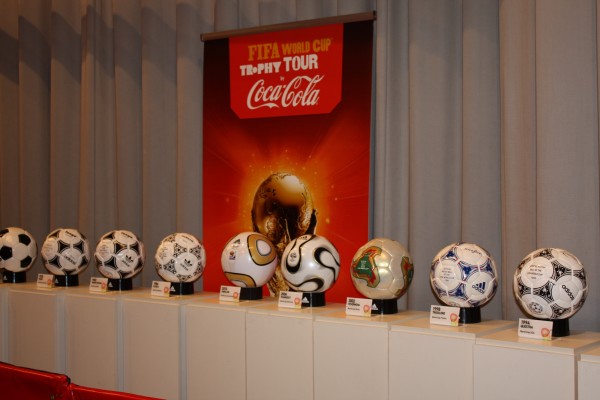 With just over one month left before the world's largest sporting event kicks off, soccer analysts – from professionals to aficionados – have begun to fill out their brackets and dare to predict the winner of the 2014 FIFA World Cup. By and large, the following four teams stand out as the strongest and potentially most likely to win (in no particular order):
Germany
Coach: Joachim Löw
Notable players: Bastian Schweinsteiger, Thomas Müller, Miroslav Klose, Mesut Özil, Philipp Lahm, Manuel Neuer
Strengths: Having reached third place in 2006 and 2010, Germany is hungry for their fourth star, winning their third and last World Cup title in 1990. Backed by a solid midfield, veteran striker, and (arguably) the world's best goalkeeper, the Germans are favorites in the tournament.
Weaknesses: As a whole, the Germans' performance tends to waiver in the face of great opponents, largely due to gaps in the defense. With Germany's prior experience of coming just short of the title, history could potentially repeat itself.
Brazil
Coach: Luiz Felipe Scolari
Notable players: Dante, Marcelo Vieria, Kaká, Neymar, Dani Alves, Julio Cesar
Strengths: Playing at home under the direction of an experienced coach, the five-time world champions have also been added to the list of favorites, with some predicting they can win the cup. With a number of talented players hailing from European clubs to choose from and their ability to press the ball, the Brazilians are destined to leave quite an impression.
Weaknesses: This is a relatively new team that can either do great things or falter at the hands of direction, as history has shown, combined with wild experimentation in the roster and formations. If the Seleção is not able to operate as a homogenous group, the Brazilians may succumb to pressure.
Spain
Coach: Vicente del Bosque
Notable players: Xabi Alonso, Xavi, Iker Casillas, Andrés Iniesta, David Villa, Fernando Torres
Strengths: As the reigning world and European champions, Spain is expected to go far. Their best players can be attributed to two of the world's best clubs, and their possession style of play (tiki-taka) is well known for its effectiveness. The addition of young talent such as Javi Martínez, Thiago and Diego Costa has freshened up La Roja's roster.
Weaknesses: Riding the victory wave twice since 2010, Spain has exhibited signs of winding down. The number of veteran players on the squad has also been cited as a cause of concern for Vicente del Bosque's team.
Argentina
Coach: Alejandro Sabella
Notable players: Lionel Messi, Ángel di María, Javier Mascherano, Sergio Agüero, Gonzalo Higuaín
Strengths: Argentina has made great strides in the direction of World Cup 2014 after an embarrassing performance in 2010. Since then the team has gained a number of players with experience in major European clubs to back their star forward Messi.
Weaknesses: Similar to Brazil, Argentina's style of play will be largely decided by Coach Alejandro Sabella, whose team doesn't exhibit an organized defense or offense.
In addition to these teams, Uruguay, England, France and Belgium also deserve honorable mention. However, if I were to choose a team to bet on, it would be Germany. Löw's team has learned quite a bit since coming in third back-to-back in the 2006 and 2010 World Cups, losing the final of the European Championship in 2008 and reaching third in 2012.
The 2013 Champions League all-German final between top two Bundesliga clubs Borussia Dortmund and Bayern Munich consisted of 14 national team players and marked a turning point in international recognition of the Germans' capabilities. Löw's eye for spotting talent and giving players a chance has proven fruitful, as young additions to the team, such as Marco Reus and Mario Götze, have proven their ability to be lethal in any major competition.
The combination of experienced players such as Philipp Lahm and Miroslav Klose, and younger players such as Reus and Götze, has also worked to the Germans' advantage. Since their loss to Spain in the 2008 European Championship final, Germany has proven their resilience time and time again, only improving with every year and marking its place among the soccer greats. After 24 years since their last World Cup title and after years of coming close to any major title, Die Mannschaft stands a chance at lifting the trophy once again in Brazil this summer.