Fordham Campuses Team Up to Raise Money for Breast Cancer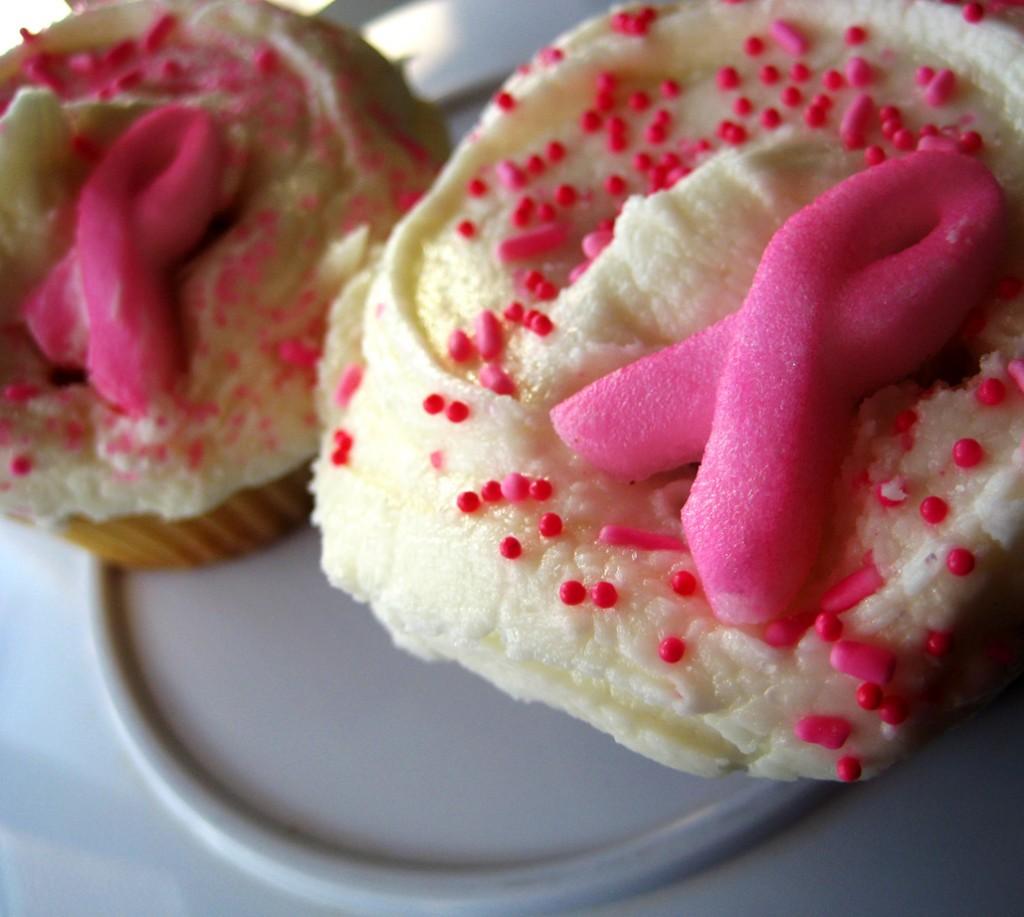 Published: October 16, 2008
On Oct. 19, Fordham students from both the Rose Hill and Lincoln Center campuses will gather in Central Park to take part in the Walk for Breast Cancer. This event has been an annual tradition at Fordham for several years, but this year has seen by far the biggest and broadest involvement yet. A number of events in September and October leading up to the walk itself have been organized by Fordham students.
"For over 10 years now, it has been a tradition for my mother and I to walk together to show our dedication and support for finding a cure," said Caroline Sliney, Fordham College at Rose Hill (FCRH) '09, one of the co-chairs of the walk. "Throughout those 10 years my aunt and my grandmother were both diagnosed with breast cancer, so hearing the stories of survival and attending these inspiring events gave me a lot of hope," she said.
"We are trying to turn the Rose Hill Campus pink this month," said Michelle Constantino, FCRH '09, a co-chair of the walk steering committee. "We want all students to get involved and learn about this horrible disease." The "Pink! Out Loud Concert," which featured three a capella groups and 11 bands, all comprised of Fordham students, took place on Oct. 7 at Rose Hill as part of the fundraising effort. On Oct. 9, author, breast cancer survivor and Fordham parent Diane Greene addressed students at Rose Hill.
Although the steering committee is stationed at the Rose Hill campus, the walk and the month of fundraisers are a multi-campus effort.
"Lincoln Center and Rose Hill will be walking together on the 19th, and we are encouraging as much interaction as possible between the two campuses," said Constantino.
"Along with this, Lincoln Center has a number of fundraising events taking place at their campus. All of the events that are occurring within the campaign are open to both campus communities," she said. At Lincoln Center, volunteers selling t-shirts and publicizing the walk can be seen manning tables outside Lowenstein Café.
The movement at Fordham is part of the larger Breast Cancer Awareness Month, and the American Cancer Society helps organize walks all over the country during October. Last year, the national movement, which was started in 1993, involved 500,000 walkers and raised more than $50 million, according the American Cancer Society's Web site.
"It's great because you can see the difference our efforts are making on campus," said Sliney. "Students have really responded to the campaign. People will come and share stories of how breast cancer has affected their families or friends, and they show a lot of passion for helping us reach our goal to raise $10,000."
Sliney said that the goal of $10,000 is being sought through a number of routes, including the events the committee is hosting, the sale of t-shirts and baked goods at tables at sporting events and elsewhere and a letter-writing campaign to university faculty and administrators. The money raised will be donated to the American Cancer Society to help fund breast cancer research,
Sliney said.
In addition to the monetary goal, the Walk for Breast Cancer Committee said that they want to raise awareness and get as many Fordham students involved in the walk as possible. Interested students can join the Facebook group "Think Pink at Fordham in 2008" or sign up at any of the events leading up to the walk. There are committees for involvement at both campuses.
Sliney said, "This is a heartbreaking disease that has taken a toll on millions of people, so the purpose of walks like this is to build a strong community of love and support for the survivors, their families and their friends. Here at Fordham, we are trying to create that community within the University. It doesn't take a national campaign to make a difference, we can do it within the gates of Fordham, too."