Credits Are Less Likely To Be Accepted From Two Year Colleges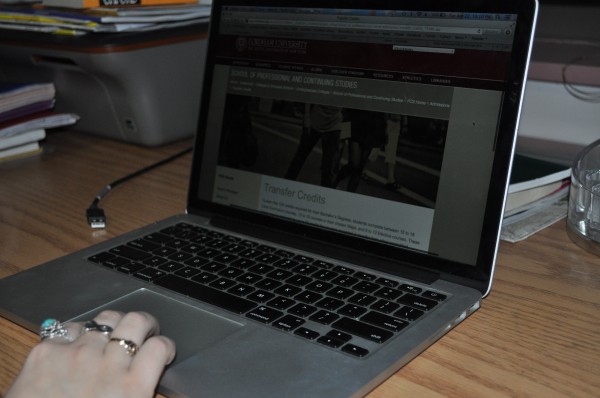 According to a recent study done by the American Educational Research Association, students transferring from a community college to a four year university are more likely to lose credits, including Fordham, according to Joseph Desciak, assistant dean for juniors and dean for transfer students.
According to Desciak, while Fordham accepts credits based on similarities in course descriptions between the college or university from where the student is transferring and courses at Fordham, the majority of the time, credits from a two-year university will not be accepted.
"Often times, two-year college students, and again this is not always the case, two year institutions are primarily pre-professional programs for people interested in going to auto  repair or some sort of service industry. Often times two-year institutions are not liberal arts, and you would get an associate's degree instead of a bachelors degree," Desciak said.
Thus, transfer students from other four-year universities are also likely to lose course credits or have them count towards elective credits rather than for the core or the major.
"I would say on average, we take three quarters of what a student has taken in a previous place," Desciak said.
Desciak noted that ultimately, the decision to have a credit count towards the core curriculum or even towards a major, whether it is from a two-year college or a four-year, is based on reviewing a number of documents including the student's transcript, course syllabi, the undergraduate bulletin and the core checklist. Online course credits however, are not accepted by the University at all.
"A lot of times, I'll do a quick Google search, I look at the University page and see how the course was constructed," Desciak said.
According to the Fordham University Transfer Guide, in addition to having similar course descriptions, for course credits to be accepted, they have to meet the following requirements which include the course to be a three credit course or higher, the grade received in the course to be a C or higher, and the course has to be approved by the academic dean in charge of transferring.
For Tom Ringheim, FCLC '15, a transfer student from University of British Columbia in Canada, the majority of the credits he acquired at his previous university transferred over to Fordham. "For the most part, my transfer credits basically all transferred. The only thing I lost out on was my math credit because I took a stats course in my previous university, so I have to take math again for next semester," Ringheim said.
However, for Brigitte Ayaz, FCLC '15, transferring from Montclair State University (MSU) meant staying in college for an extra year. "Many of my general education courses were not accepted for core credit, which included a lot of history, science and literature courses that I took at MSU. Some classes did transfer as fillers for elective credits, but I had to fulfill the Fordham core from start to finish mainly because the courses I took at MSU were not, if I had to guess, up to Fordham's standards concerning the core," Ayaz said.
The  Transfer Guide states that transfer students can be awarded a maximum of 60 credits and that those who have over 60 credits should look into the Fordham School of Professional and Continuing Studies.
"When I took this job, my boss [Rev. Robert R. Grimes, S.J., dean of FCLC] said that we do not want to ever make it difficult for our transfer students but it is important to maintain the integrity of the Fordham degree," Desciak said.