Champions League Semifinals Now Underway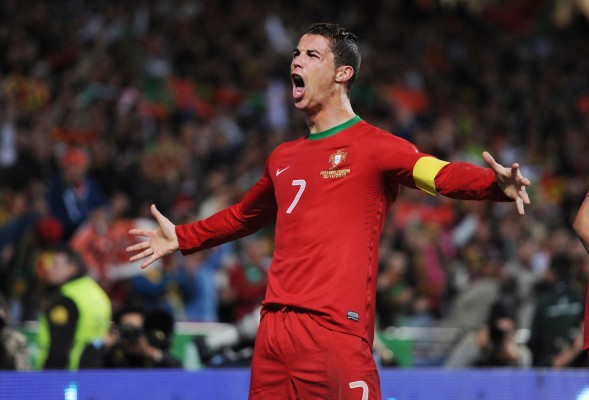 Four of Europe's top clubs remain in the prestigious Champions League, with Atletico Madrid facing Chelsea and Real Madrid facing Bayern Munich. The 'Road to Lisbon' so far has proven to be an interesting one, with several twists and turns along the way. With the semifinal matches already under way, here's what can be expected based on the quarterfinal outcomes:
Chelsea
The Premier League title contenders fought off an eager Paris Saint-Germain team during the second leg of the quarterfinals at Stamford Bridge, heading into the game with a 3-1 aggregate to the Parisians. Subs André Schürrle and Demba Ba gave the Blues the 2-0 win over Laurent Blanc's team and ultimately sent Chelsea to the semis on 3-3 aggregate, with Chelsea winning on away goals. Numerous attempts by Schürrle and Oscar showed Chelsea's hunger for a seventh trip to the semis. Goalkeeper Petr Cech contributed to Chelsea's performance in particular by preventing a late goal from PSG's Cavani, who started for an injured Zlatan Ibrahimovic. Chelsea star Eden Hazard's calf injury, which forced him off in the 17th minute and gave way for Schürrle to come on, will prove troublesome for the Blues in the semifinals as he will most likely be out for a couple of weeks.
Chelsea coach Jose Mourinho believed it didn't matter which opponent faced Chelsea in the semifinals because of the Blues' "special spirit". In order to face Atletico Madrid in the semis, however, Chelsea will have to do more than just hold onto that "spirit".
Atletico Madrid
La Liga title favorite Atletico Madrid's 1-0 win over the reigning Spanish champs Barcelona resulted in the team's first appearance in the Champions League semifinals in 40 years – for Barça, conversely, it meant the first exit before reaching the semis in seven years. Atletico came away from the first fixture with an away goal after the 1-1 draw at Camp Nou. Sub Diego's goal in the 56th minute was answered by Barça forward Neymar fifteen minutes later, eventually ending in a 1-1 tie. As expected, Barça led with over 60% possession, shooting twelve times on target and six off target, while Atletico made three shots on target and two off target in their 34% possession. The second leg continued in the Spanish capital with Atletico midfielder Koke powering one into the back post in the first five minutes. Ultimately Atletico were able to create a number of opportunities, making a total 15 attempts in their 36% possession, nine on target and six off target (versus Barcelona's five on target and six off). Former Barça striker David Villa played an essential role in the Rojiblancos' 1-0 win (2-1 aggregate) over his former club, in addition to Argentinean superstar Lionel Messi's substandard performance for the Blaugranas.
Atletico's run in both La Liga and Champions League has shown much promise for the Spaniards, creating opportunities where they can. Diego Simeone has been able to establish a productive atmosphere among his players, one that will prove vital in the matches to come.
Real Madrid
Real went into the second leg of the quarterfinals ahead of Borussia Dortmund with a comfy 3-0 aggregate, however the Bees gave Casillas and Co. quite the scare at Westfalenstadion. Dortmund made use of home field advantage and managed to almost pull off the impossible, ending in a 3-2 aggregate for Los Blancos. Dortmund showed great strength particularly in the midfield, where Real lacked. A tired-looking Real failed to keep up with Dortmund consistently pressing the ball, which resulted in two goals for the Germans. Angel Di Maria's unsuccessful penalty in the 17th minute after Dortmund's Lukasz Pisczek's questionable handball only boosted Dortmund's confidence. Real captain and goal keeper Iker Casillas did some damage control after numerous attempts, but two goals from Germany international Marco Reus, who profited from the Spaniards' mistakes, caused Casillas and Madrid problems. The absence of superstar forward Cristiano Ronaldo, who was benched as a precaution due to a knee injury, was noticeably felt, while France international Karim Benzema and former Tottenham winger Gareth Bale's performances were less than spectacular. Casillas appropriately called Dortmund's 2-0 victory a "wake-up call" for the next round.
Real will have to create more opportunities attacking, which should not prove difficult with the return of CR7 from injury. Should Real wish to go further than the semis, they will have to do much more than just regain control of the ball.
Bayern Munich
The reigning Champions League title-holders had much to lose going into the second leg against Manchester United with a 1-1 aggregate, even with an away goal. United showed great potential in the first leg at Old Trafford, despite Bayern's 70% possession. Prior to the second leg at home at the Allianz Arena, Bayern coach Pep Guardiola (who led Barcelona to two Champions League titles in his four years there) made sure to treat the second game "like a final", knowing ManU's potential despite their troubles in the Premier League. Bayern's famous possession-style was also questioned, as many found themselves wondering how 70% possession could lead to a 1-1 draw. The second leg at the Allianz Arena proved to be a slow one until United's Patrice Evra scored in the 57th minute, making it a 1-2 aggregate for the Red Devils. United's celebration was short lived when Bayern striker Mario Mandzukic scored in the 59th minute, ushering in a wave of goals by Thomas Müller in the 68th minute and UEFA Man of the Match Arjen Robben in the 76th, ultimately leading the Bavarians to their fourth consecutive Champions League semifinals in five years with a 3-1 victory.
Bayern's late win over United served as a reminder to stay on track, as they face familiar opponent Real Madrid. There's still a bit to do before the German giants become the first in Champions League history and win the title two years in a row, but that future has just gotten much closer.