2014 Reid Writer Poets Hold Panel Discussion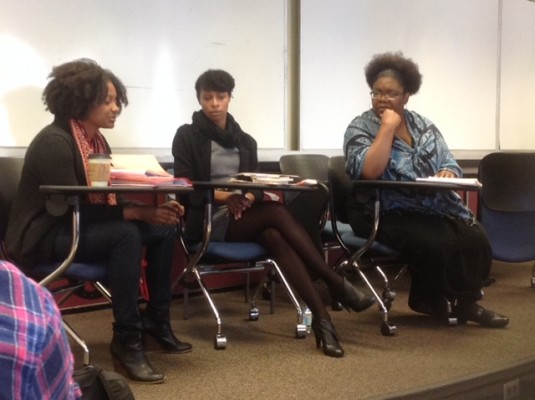 Award-winning poets Vievee Francis and Tracy K. Smith read excerpts and signed copies of their books of poetry, "Horse in the Dark" (2012) and "Life on Mars" (2011) respectively, on Thursday, April 24 at Fordham College at Lincoln Center (FCLC) and Fordham College at Rose Hill (FCRH).
Francis, recipient of the 2009 Rona Jaffe Award and a 2010 Kresge Artist Fellowship, and Smith, whose 2011 work won the 2012 Pulitzer Prize and was a New York Times Notable Book, were selected as this year's readers for the Reid Family Writers of Color Reading Series, a recurring event hosted by Fordham's English Department.
A panel discussion, moderated by Brooklyn Poet and Cave Canem fellow Nicole Sealey, followed the reading and was supplemented by questions from the audience.