Cartel and Cold War Kids Announced as Spring Weekend Headliners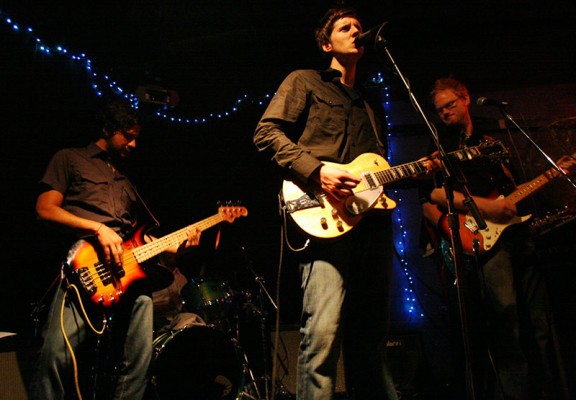 Cartel and Cold War Kids will be headlining Fordham's Spring Weekend this year on Saturday, April 26, according to Campus Activities Board (CAB) via video. Festivities are set to begin Thursday, April 24, through Sunday, April 27 at Fordham College Rose Hill (FCRH).
Max Joseph, MTV's "Catfish" on-screen cameraman, will take the stage on Thursday, April 24, while DJ Enferno will perform on Friday, April 25.
The Melker Project, a live mashup act created by Scott Melker, will perform on Saturday, April 26, followed by Cartel and Cold War Kids. Closing out Spring Weekend will be comedian Judah Friedlander from NBC's "30 Rock."
Cartel is a pop punk band from Georgia and features vocalist and guitarist Will Pugh, guitarist Joseph Pepper, bassist Nic Hudson and drummer Kevin Sanders. The group was formed in late 2003 while they were attending Georgia State University. Cartel built a strong fan base and signed to The Militia Group, an independent record company in which they released their first EP, "The Ransom." Their most recent album was released in March 2013, titled "Collider."
Cold War Kids hails from Long Beach, California. The American indie folk band features vocalist Nathan Willett, guitarist Dann Gallucci, bassist Matt Maust and drummer Matt Aveiro. Keyboardist Matthew Schwartz is a touring member of the band. The Cold War Kids have put out various albums, "Dear Miss Lonelyhearts" being their most recent.
Spring Weekend, organized annually by CAB, celebrates the final weekend of programming before final exams commence and features movies, dance parties and other forms of live entertainment. All performances will take place on Martyr's Lawn.