UPDATED: Fordham Alumnus Found Dead in Lowenstein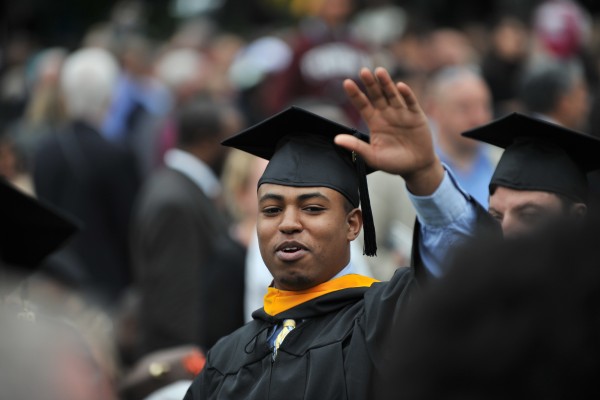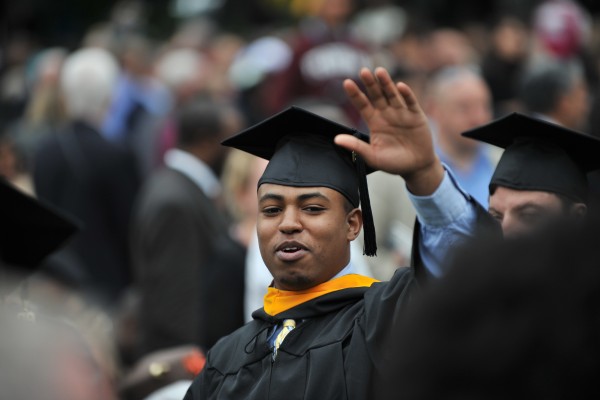 UPDATED Tuesday, April 8 at 1:50 p.m.: The body of a Fordham alumnus was found in the restroom of the Lowenstein building at Fordham College at Lincoln Center (FCLC) early Monday morning, April 7, according to an email blast sent out via Campus Security.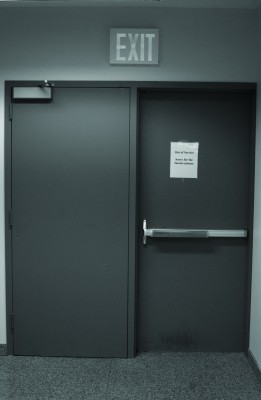 According to an email sent out via Campus Security on Tuesday, April 8 at 9:29 a.m., the alumnus was Nahom M. Kidanemariam, a Gabelli School student who graduated in 2009. "Kidanemariam majored in accounting at Fordham, and was on the football team," an University email said. "He was from Ottowa, Ontario, though the University believes he was a resident of Manhattan at the time of his death. It is not clear why he was visiting the Lincoln Center campus."
Kidanemariam "appears to have used his Ram Pass alumni ID to enter the campus," according to a revised University statement.
At this time, NYPD and Fordham security have not ascertained the time of arrival on campus. "It is a very difficult process," Associate Vice President of Security John Carroll said. "Both we and the New York City Police Department have been going through our entry point cameras but you  have to go almost frame by frame and it takes hours and hours to determine that. So, I could not tell you, I don't think anybody could tell you at this point what time he came on that day."
"I know, for example, that he was here on Saturday night, on April 5th," Carroll said. "Because we see him at about 7:30 at night in the Lowenstein lobby."
At this point, Carroll says that there are no repercussions on alumni visitation policies.
"I don't see any negative reason to prohibit the alumni from coming in here in the evening and using the library," for example, Carroll said. "I don't see anything negative about that. And I don't see any danger to any of our students by that."
According to an ESPN college football page on Kidanemariam, he was a defensive back for Fordham. He was born Oct. 29, 1985, making him 28 years old. Kidanemariam was on the 2006 Patriot League Academic Honor Roll, according to a 2007 Fordham Football media guide.
The body was found by an FCLC student, who alerted campus authorities. Detectives from the New York Police Department (NYPD)'s 20th Precinct and the New York City Medical Examiner are currently investigating the incident, "but do not believe the deceased was the victim of foul play," Campus Security said.
According to students who had morning classes on the the third floor, Assistant Director of Residential Life Vickki Massy and another unidentified person were stationed at either end of the hallway to prevent students from entering the bathrooms. Typed signs that stated the bathroom was out of order and "sorry for the inconvenience" were placed at their side.
The FCLC student who happened upon the scene in the third floor bathroom declined to be identified or provide information regarding what he witnessed.
"I know that the student who first came upon the scene and notified the University about it was walked over to the counseling center," Dean of Students at FCLC Keith Eldredge said. "Beyond that I understand that the NYPD was interested in speaking with him, just as part of their investigation, but I don't know all the details of that."
 "Going forward we will look to the alumni office, the alumni chaplain and the alumni community for support," Eldredge said.
Any students with information regarding the incident should contact the 20th Precinct Detective Squad or Fordham University Security.
Additional reporting Adriana Gallina. 
Information regarding counseling services can be found below from Campus Security:
"Counseling is likewise available to any student who requests it:

At Lincoln Center, Students, faculty and staff should contact Counseling and Psychological Services at (212) 636-6225 or Keith Eldredge, dean of students at Lincoln Center, at (212) 636-6250 with any questions about counseling services. Likewise, for pastoral counseling, please call Campus Ministry at Lincoln Center at (212) 636-6267. Members of the University community can also call Lincoln Center Security at any time at (212) 636-6076 with questions about counseling services.

At Rose Hill, counseling is available through Counseling and Psychological Services in the basement of O'Hare Hall: (718) 817-3725, or by calling Campus Ministry at (718) 817-4500. Students may also contact Christopher Rodgers, dean of students at Rose Hill, at (718) 817-4755, or their resident assistant or resident director for assistance. Members of the University community can also call Rose Hill Security at any time at (718) 817-2222 with questions about counseling services or requests for assistance."