Philosophy Major Increasingly Popular at FCLC
Nationwide Statistics Show Philosophy Majors Perform Better on LSATs, GREs
Published: October 2, 2008
What do Harrison Ford, Steve Martin and Alex Trebek have in common? All of them were philosophy majors. Many undergraduates around the country are following this same path. According to the New York Times and a follow-up segment of WNYC's Brian Lehrer Show, many universities nationwide are seeing the number of students graduating with degrees in philosophy rise dramatically.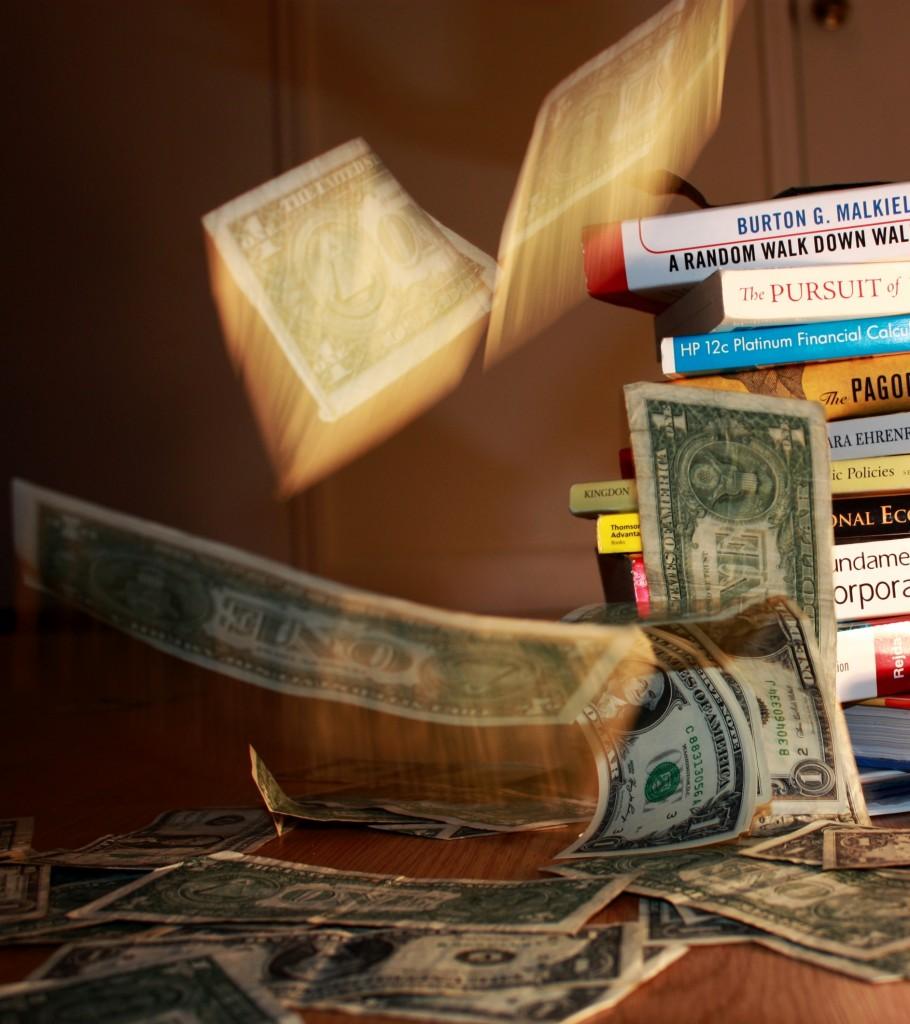 Fordham College at Lincoln Center (FCLC) philosophy professor William Jaworski said that the FCLC philosophy department has experienced a huge surge of interest in recent years. "The number of philosophy majors and minors at [FCLC] has…doubled since 2002," stated Jaworski.  Because philosophy has long been known as "the quintessential 'what are you going to do with that?' major," as Lehrer put it, some find it surprising that, in today's rocky economy, an increasingly large number of students choose to major in philosophy.
The numbers reported in the philosophy department at FCLC (and elsewhere in the U.S.) show conclusively that the study of philosophy is on the upswing. FCLC's philosophy department currently has 45 majors and 12 minors. Area universities Rutgers and the City University of New York have also reported a doubling in the number of philosophy majors since 2002, and the College Board stated that the number of philosophy programs in the U.S. has risen from 765 to 817 in the past few years.
Philosophy major Catherine Daubenspeck, FCLC '08, believes that part of the upswing is a result of the fact that "we're an affluent society where a college education is becoming more normalized, and so people are more likely to consider it a time to work through life's questions rather than try to hone in on a specific, practical skill that they can just think about in graduate school."   Daubenspeck herself continues to explore. She hopes to either work in the education department at the Museum of Modern Art or join the Peace Corps, among other options   "You could say I am open to inspiration," she said.
Philosophy major Anthony Giacona, FCLC '08, said that he believes that in today's more secular world, philosophy is the way to explore some of the "big" questions. "It's been said that the problems today are not theological; that is, no one is arguing about the Trinity, but really, that problems today are philosophical," he said.
Daubenspeck said, "As a society, we're thinking more about life as a quest, a journey on which we have to keep trying to find out the answers, rather than rush right through and believe we know everything."
Students are also flocking to philosophy, in part, because it provides them with marketable, practical skills that they can take to the LSAT and GRE.  Experts agree that there are definite benefits to having studied philosophy when one sits down to take the LSAT or the GRE. "The data from the Law School Admissions Council shows that philosophy majors consistently outperform other majors on the LSAT—including  political science and pre-law majors," said Jaworski.  The FCLC philosophy department has even posted flyers on the walls of the Lowenstein Building asking the question, "Who scores highest on the LSAT?" The answer?  Philosophy majors.
In a handout created by the FCLC philosophy department, called "What Do You 'Do' with a Philosophy Major or Minor?", it is noted that philosophy majors score an average of 22 points above the mean on the verbal section of the GRE. As the handout puts it, "Philosophy majors outperform everyone—period!"
Philosophy major Siew Kowk, FCLC '09, said that he wants to go to law school. "Philosophy teaches me how to think critically and [how] to form arguments.  It also stresses writing skills, which are critical for law school," he said.
Professor Thornton Lockwood, a former FCLC philosophy professor who now teaches at Boston University, said, "Because philosophy is one of the few disciplines where you study the very notion of argumentation, the nasty 'analytical' section of the LSAT is a breeze [for philosophy majors]."
Jaworski calls philosophy "a very flexible major that equips students with the skills they need to excel in a broad range of circumstances," and a broad range of jobs. You can find philosophy majors in "business and journalism, and some have begun working for political think tanks; others have become teachers and police officers," he stated. Lockwood said that philosophy gives students marketable skills for any career path.  "[Philosophy] teaches you how to argue coherently.  Is there any field or vocation where that's not a practical benefit?" asked Lockwood.
Or, as FCLC philosophy professor Brian Johnson put it, "To say that philosophy is not practical is to say that thinking is not practical."