Internships: Valuable Experience or Exploitation?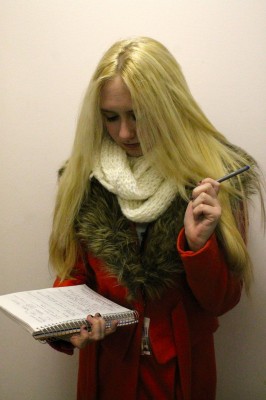 It is not every day that a college student gets to experience being around his or her dream job. In a recent New York Times article, titled "For Interns, All Work and No Payoff" by Alex William, William argues that internships rarely lead to any kind of job in the long run. During most of our college career, professors, mentors and parents are constantly telling us that we must apply to internships. Now, most college students apply to college internships to put their foot in the door and also to help them understand the types of careers they are most interested in. But internships are usually unpaid, which often leaves the paid internships to college graduates or those who are better qualified.
As a student attending Fordham College at Lincoln Center (FCLC) in the heart of the city and in the middle of the competition capital, there are plenty of internships to apply to, and many offer academic credit as a form of compensation. Aside from earning more credits, the majority of New York City's college students apply to and participate in internships in order to build their resumes. However, at what cost should we accept unpaid internships? Many companies have been known to exploit their interns by not giving them any form of compensation and either piling heavy workload on them or treating them like "go-fors". I don't think internships are worth the exploitation if interns are not even gaining the necessary information and mentoring they sought out when they first applied.
I think that one of the many reasons that students get involved in internships is to gain some sort of experience and knowledge. The last thing anyone wants to be is the 'coffee guy' or 'coffee girl:' everyone wants to make a great impression, and most of us are either ambitious and never say no to what our supervisors ask of us, or we're too timid to say that something is outside of our internship duties. While there is a rare chance that one might actually be doing work related to the field they are interested in, in many cases unpaid interns do the work of a paid employee and don't get rewarded for it. As a result, many internship programs have begun to face problems. Condé Nast, for instance, had to completely get rid of their unpaid internship program after facing lawsuits from interns. Other companies like Hearst Corporation and the Boston Globe struggled with similar issues.
In addition, Allison Cleary, a professor at Saint Michael's College, in an article in The Burlington Press, a publication which has eliminated internships in favor of freelance opportunities, fights for internships, saying that students would gain a lot of experience from unpaid internships if companies are cooperative and students actually get a chance to do more than just menial tasks. I agree with Allison Cleary; internships are important for us college students as they give us an insight into what we can picture ourselves doing in the future.
Unpaid internships are not worth the hassle or the exploitation of interns if the place of employment is not doing right by their interns. However, just because unpaid internship programs at companies like Condé Nast and Hearst have been called out for having terrible working conditions, doesn't mean that all unpaid internships don't lead anywhere. The Burlington Press goes on to say that "the federal Fair Labor Standards Act sets out a six-part test to determine whether an internship can be unpaid." Most companies have now been notified to act accordingly and offer some form of compensation, so working conditions for unpaid interns have improved. Unpaid interns will now not only be able to gain valuable experience but also work their way up to a paid internship and, possibly, a job.
Bottom line is that we can't criticize one program for the faults of another, and internships—whether paid or unpaid—are undoubtedly important.