A Different Perception of Modern Art: Degenerate Art Exhibit Comes to NY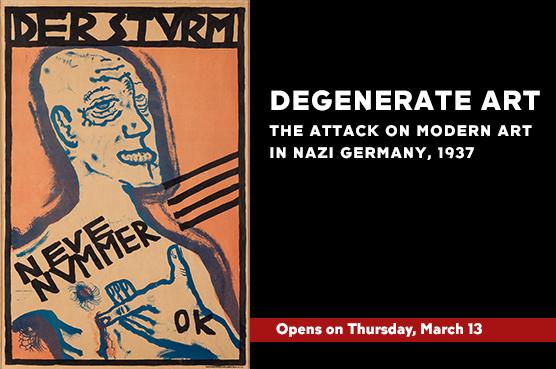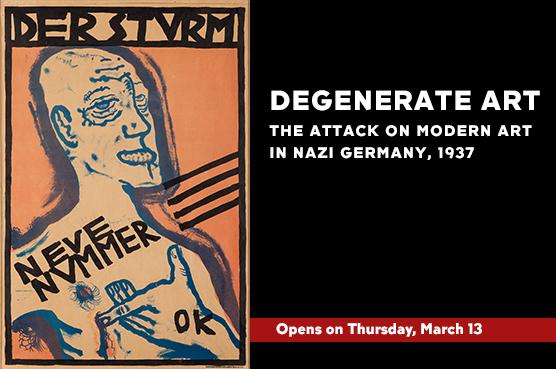 On Thursday, March 13, the Neue Galerie, a museum dedicated to early 20th German and Austrian art and design, will present "Degenerate Art: The Attack on Modern Art in Nazi Germany, 1937," the first exhibition brought to the United States, on what in Nazi Germany was considered "degenerate art."
'Degenerate' commonly refers to  something that has lost either physical or moral qualities considered normal, in most cases. It was modern art that was defined as such.
"It's more or less everything that we have at the Metropolitan Musuem of Art (MoMA): Picasso, Degas and everything that we would consider today innocuous work," Jo Anna Isaak, professor of art history and John L. Marion Chair in Art History since 2009, described when asked about "degenerate" art. Isaak specializes in 20th century art, focusing on the history of modernism, the art of the Soviet Union, feminist practice and critique and the intersection of art and ecological concerns.
"When [the Nazis] were quantifying works of art as degenerate they were including Picassos and particularly cubist work and everything moving towards abstraction," Isaak said. The works displayed in the exhibition are mainly part of German expressionism. "There is nothing about them that would be objectionable to an audience today. It was just the very fact that they were modernist works. They were beyond the pale in terms of their avant-gardness and that seemed to be worrisome to a controlling regime," as Germany came under the Weimar government of the 1920s. The term "degenerate" was adopted by the National Socialists against modern art.
"Degenerate Art: The Attack on Modern Art in Nazi Germany, 1937" will not feature the works of Picasso or Degas but will concentrate only on German artists, which makes the display even more controversial and interesting, considering the fragility of freedom of expression that characterized Germany under the Nazis. The work of some of the artists included in the exhibit have political affiliations but others are "so innocent," Isaak explained when reading the list of artists from Neue's announcement of the art display. Artists include Oskar Kokoschka, Ewald Mataré and Paul Klee.
The works that will be displayed  are survivors. During the early half of the 20th century, many works were banned from museums and private collections and were put into one main collection. After that collection traveled for three years in Germany and Austria, most of the works were destroyed and lost. "Some people were rescuing them," Isaak confirmed. That is how today some of them have survived.
As Isaak explained, Adolf Hitler was actually an art fanatic, especially classical art. He did not ban these works because he hated them. He encouraged the preservation of art that would stress the purity of the Aryan race and the power of Germany or on works that were from the Renaissance period. "As long as they had an historical affiliation they were safe," Isaak said. "Anything else was considered as suspect."
IF YOU GO
Degenerate Art: The Attack on Modern Art in Nazi Germany, 1937
When: March 13 until June 30
Where: 1048 5th Avenue, New York, NY 10028
More info: www.neuegalerie.org