Movin' On Up to a Deluxe Apartment…in Harlem?
With Real Estate Prices Increasing, Harlem is the New Hot Spot for Students
Published: October 2, 2008
When looking for off-campus housing five years ago, Harlem would not have been a prime location for many students and most likely would have been placed in a "last resort" category. While celebrated for its thriving African-American culture and unique atmosphere, Harlem has also been characterized by its high crime rate, which, for a long time, has kept prospective renters out. Yet recently there has been a newfound interest in Harlem among other groups, particularly students looking for housing off campus.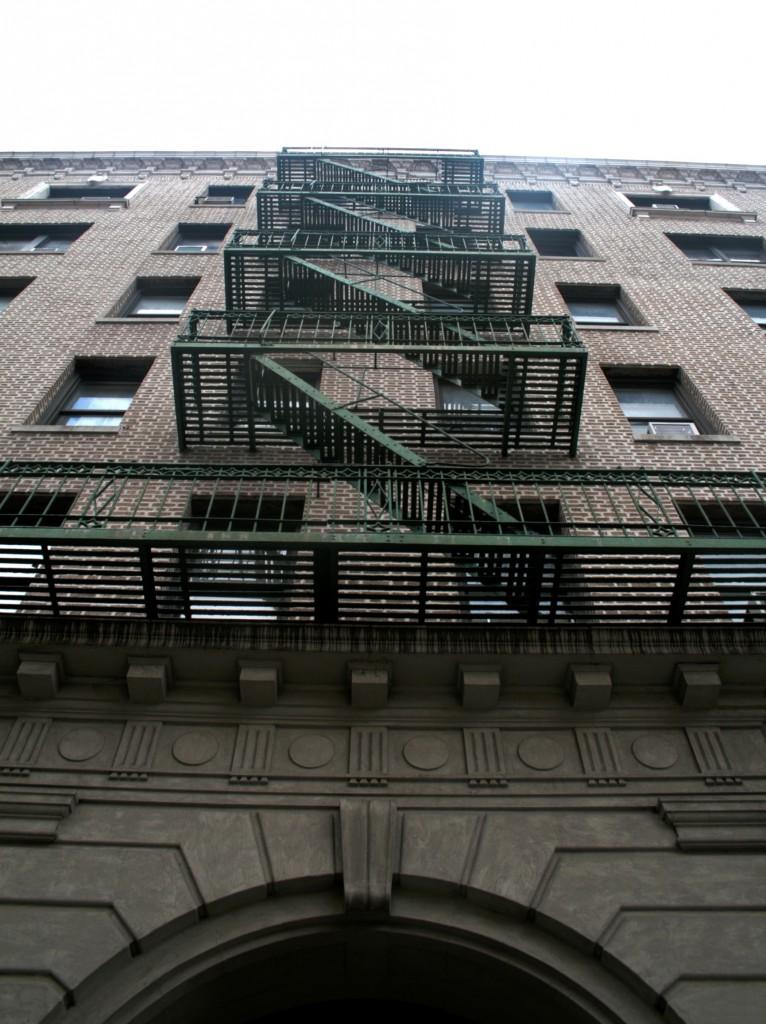 According to the New York Times, "From 1990 to 2005, the percentage of white residents rose from 1.5 percent to 4.3 percent of the population—or about 5,000 residents… but real estate agents and politicians say they believe that number has probably at least doubled during the past three years." So what has changed?
Heather Marshall, FCLC '10, is one of these students who, as of September, calls Harlem home. "After looking all over the city and the other boroughs, I ended up renting in Harlem," said Marshall. "It's still in the city but so much more affordable than other areas. Plus, I got a lot more for my money."
Clara E. Rodriguez, professor of sociology at FCLC, also listed these factors, as well as Columbia's expansion into Harlem, as reasons for an increased interest in the area. The presence of students in the area is changing the atmosphere and attracting a different population.
According to Darius Rosa, FCLC '08, a five-year resident of Harlem, first in Lenox and currently in Sugar Hill, "Harlem is a beautiful place and has a lot of history behind it, so I can see why people would want to move here." There appears to be a general concensus that in a city that is so developed and commercialized, it's refreshing to enter a neighborhood that still feels like a community, rather than a strip of apartments between office buildings.
In the month since Marshall has moved into her apartment on 139th and Lenox, she has made similar observations. "Despite its reputation, Harlem is a really friendly place. Everyone knows everyone and calls them by name. On the weekends, they sit out on their front steps and hang out. It's a very laid back atmosphere." While admitting she does feel nervous late at night when the streets are vacant, Marshall hasn't noticed an increase in sexual comments or uncomfortable situations in comparison to when she walks around the rest of the city.
So the verdict is in: Harlem is now an up-and-coming contender on the list of coveted locations for housing. But how are Harlem natives reacting to this change?
Suddenly an area they have called home for decades is being invaded by outsiders. Marshall sympathizes with the older generation, "I can tell that the older generation in Harlem isn't happy. It may appear to be a race thing since many people moving in are white, but at the core of this problem is wealth," Marshall explains. "Now that wealthier people are moving into the area, they are taking housing projects, refurnishing them and jacking up the prices. And the people who had lived there forever can no longer afford it and are being pushed out."
According to the New York Times, the development of Harlem "is part of a wider trend across the nation reshaping poorer black enclaves like the Fillmore District in San Francisco, Bronzeville in Chicago and Columbia Heights in Washington." The consequences of this gentrification for these Harlem natives are huge: their homes and their neighborhood are at stake.
However, the younger generation seems to be more accepting, "Honestly, I like the change," said Rosa. "The atmosphere is a little different, but nothing major. I can't predict the future, but I'm guessing if more students move in, it will make Harlem a better place."
Rodriguez agreed, noting improvements that have come with the change such as "better housing stock, new restaurants and brand name departments stores." Yet this is all based on perspective. While Upper West Siders may see a Pinkberry and a Sephora as "improvements," others may see their arrival as encroachment.
Rodriguez speculates that the solution to keeping animosity from forming is careful timing and a positive attitude. The success of this change "depends on the speed and the extent to which it happens. With a massive change, you will lose a lot. But with gradual change, culture and community can be retained."
Rodriguez further stressed the importance of the attitude that newcomers bring to the community. Rodriguez questions the motives of one group of newcomers who established a shuttle bus between their neighborhood and the subway: "Were they trying to better the community? No, they were scared to walk the streets between the building and the subway." What message are these people sending Harlem natives? While living in the community, these people are separating themselves from the native people, resulting in conflict.
At the end of the day, everyone is human. Wealth and race may define a neighborhood, but it is camaraderie and the bonds between residents that define a community.