Metallics and Gemmed Jewelry Rule the Runway
Mercedes-Benz Fashion Week Showcases Spring 2009 Collections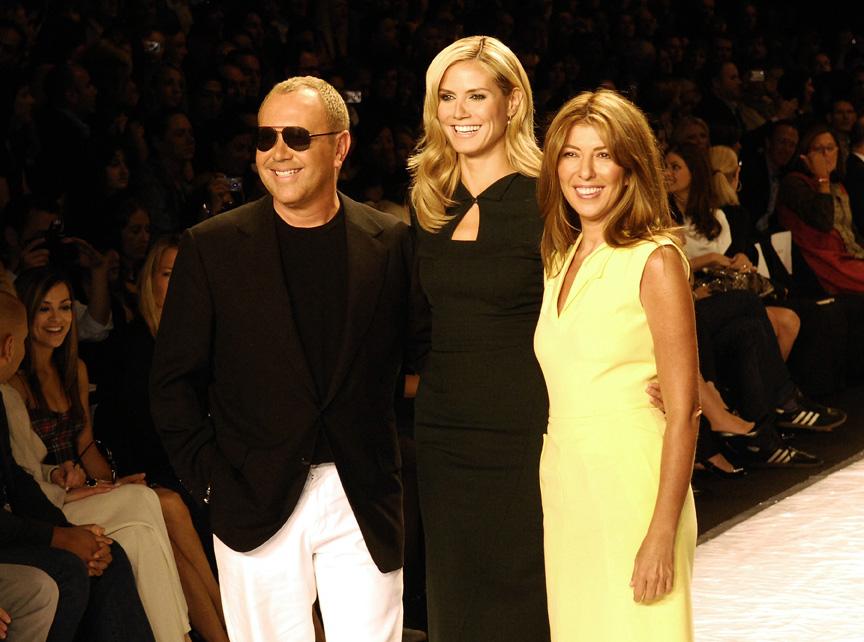 Published: October 2, 2008
From wearable architecture to soft, slinky, head-turning looks, from naughty, southern belles to the iconic class act we saw many things from our favorite designers during the Spring 2009 Ready-to-Wear shows in Bryant Park.
Diane von Furstenberg and Carolina Herrera kicked off the week with looks that were nothing short of confident, sophisticated and polished. Would we have expected anything less? From von Furstenberg, we saw the past mixed with the style of her present. "What it is very much is me when I was 20," she told Tim Blanks of Style.com. If her garments weren't presented in subtle earth tones, they were simply black and white—the two colors that were also prominent at Herrera's show (along with a striking shade of red and fabulous floral prints).
"It was very much inspired by the Botticelli paintings," Herrera said of her collection that was heavily focused on the cocktail dress. "Very feminine. Very romantic."
Francisco Costa showed, once again, a more structured feel at Calvin Klein. Comparable to a milder version of what we saw from Balenciaga's Fall 2008 collection and with a color palate consisting of whites, nudes and metallics, the look was best described by audience members as soft geometry.
"If Frank Lloyd Wright designed women's clothing, this is exactly what we would get," actress Eva Mendes told Style.com.
Though structure didn't carry across the board to all of the designers, color was a major element that definitely did. Donna Karan showed  plenty of nudes with a mix of earth tones in her spring collection. Referring to her pieces as "liquid assets," Karan produced a combination of appealing opposites: masculine and feminine. From long, cascading dresses to plunging, vulnerable necklines combined with the use of matte charmeuse and satin jersey fabrics, the collection was truly Donna. The line could be best summed up with stylist Rachel Zoe's infamous expression: "I DIE!"
The ladies from Rodarte pleased us once again with a collection that was so intricate that at times, it was hard to fathom. "The new Rodarte collection was phenomenal," said Jonathan Chang, FCLC '09. "They know how to dye their fabric really well and give their pieces a
special touch."
Priscilla Genthner, FCLC '09, interns for Zac Posen and spoke all about the designer's new adoration for naughty looks and why we saw pastel, pastel, pastel:
"The clothes are usually very romantic, but the vibe was different. You were looking at a girl who was down to have a good time…[He did] interesting pieces with pastels, but then you had the black and white and somehow [he] made it all cohesive," Genthner said. "I think it was put together in a way that was fun to watch."
So what exactly should we be looking to wear in the spring? Well, if you haven't picked up on it already, it's all about color. Earth tones and pastels are key, as are whites and metallics. "Metallic materials were BIG," said Maria Gorodetsky, FCLC '09, who interned at shows like Thuy, Yeohlee, Malan Breton and Project Runway. Look for garments in satin jersey and silky material, as there seems to be a flow about the clothing—whether through the use of draping or the adornment of ruffles. And not to mention, according to Gorodetsky, "They look very comfortable."
Lastly, don't forget to accessories with big, chunky, embellished and gemmed jewelry like the pieces we saw at Vera Wang, because if that jewelry isn't enough to get you through fall and winter, I don't know what will.