Reflections on Life in "Savage in Limbo"
"Savage in Limbo" opens Monday, Feb. 24 in the Veronica Lally Kehoe Studio Theatre at Fordham College at Lincoln Center (FCLC). Written by the Academy Award, Tony Award and Pulitzer Prize-winning John Patrick Shanley in 1984, the play follows a group of former classmates who frequent a seedy Bronx bar, where throughout their exchanges, they experience love, sadness and desperation as they discuss the ups and downs of their lives.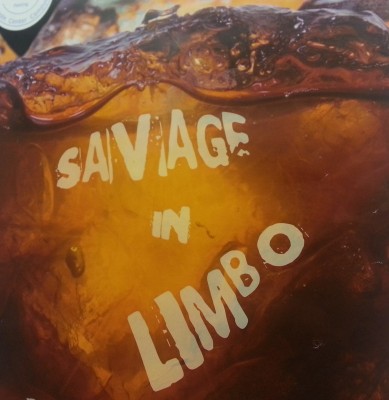 There is a lot in this show that anyone could relate to. "Every character goes through this feeling of emptiness and wondering what their purpose in life is," James Ellinas, FCLC '15, said. "The main character, Savage – her biggest issue is that she's come to a point in her life when she's not sure what's next. She's not sure what she's done before that led her to this point. Even at our age we're battling this. We're not exactly sure where the world's going to lead us."
"It's very emotional. You can tell from Savage's name that she is the beast that tries to break people out of [a rut], but she also comes to see that she's stuck in her own fears," Anna Michael, assistant costume designer and FCLC '17, said.
Under the direction of Emily Thornton, FCLC '15, the cast has taken the play to new levels, according to Ellinas. "We spent about a good week or so just deciphering the play and learning about our characters. Then our director Emily had us get on our feet right away and put the play up."
"It hasn't been too much of a challenge because it's been such a collaborative process," Ellinas said. To get into character, Ellinas did his homework, literally. "I spoke to the director to get some ideas, then went home and wrote a whole essay to bring back to her." Ellinas plays Murk, the bartender and owner of the bar that has extremely close relationships with some of the other characters and comes from a family where many have gone through Army service, Ellinas said.
The production is very attentive to the details of the original script. "They have a lot of very specific regulations," Michael said, although she noted that the team did adapt the visual elements to a 90's theme.
What make this show unique from other productions of this play is the use of weather and season changes for dramatic effect and a movement piece, Michael said. "It's an interpretation of the arc of the script – the emotional arc, the character arc, interpreted in a movement style."
"There's a lot of emotions there and in a very captivating way," Ellinas said. "There are some very funny moments and there are ones that you laugh and cry – hopefully cry!"
IF YOU GO:
"Savage in Limbo"
Where: Veronica Lally Kehoe Studio Theatre
When: Mon.-Wed. Feb. 24-26, 2014
Time: 7:30 p.m.
Price: Admission is free, but seating is limited. Email [email protected].