Students Wait Approval for Comic Book Club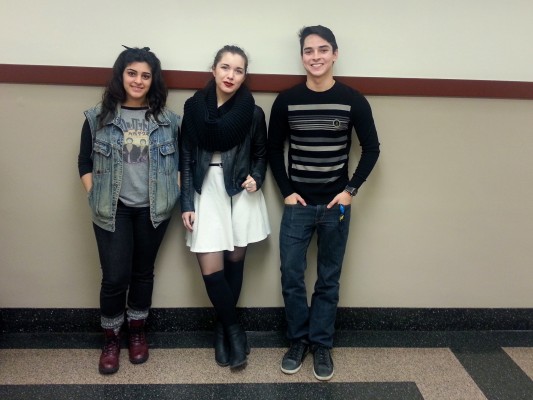 Fordham College at Lincoln Center (FCLC) students who are interested in comic books and graphic design may soon have an outlet to celebrate and share their passion. Elizabeth Heyman, FCLC '16, and a few other comic book enthusiasts are trying to found a Comic Book Club. The school administration is currently reviewing their proposal.
The Comic Book Club would be a place for students not only to discuss comic books but also to form a collective network of working writers and illustrators. "Bringing in professional speakers, leading student discussions and having events like comic book trades are just some of the activities we have planned, " Heyman said.
Support from the student body has been scattered but energetic. "There are many communities and groups within Fordham interested in graphic novels," Heyman said. She hopes the club would bring together different groups of friends, comic book fans and artists into one place.
"When I was a kid, my parents didn't want me reading comic books, they wanted me to read traditional literature and thought comic books were for boys," Arousiak Kazarian, FCLC '16, the club's director of public relations explained. She added, "I saved up my money and began buying my own comic books, and I have been passionate about them ever since."
Comic books have grown to become an intellectual artistic medium. Both designers and enthusiasts have expanded the trade into the graphic novel industry. Heyman said that the club would hold professional workshops on how to submit original works and break into the business.
"Comic books are much more progressive and mature than people think. They often discuss ethics, politics, science and have long been an advocate of race and LGBT issues," Kazarian said.
Rana Alotaibi, FCLC '16, the club's secretary, shared her thoughts on a huge breakthrough in the industry: the first Muslim woman superhero comic. "A lot of teenagers, not only of Muslim backgrounds, will feel empowered by this display of diversity," Alotaibi said.
"If you appreciate art and literature or discussing women and diversity in the media, The Comic Book Club will be worth a visit," she added.
The proposal has passed the United Student Government and is now waiting for approval from the Office of Student Leadership and Community Development.