Lauren Deckert 'Does More' with Models Doing More
She sat in Professor Papanikolaou's Faith and Critical Reason class and rushed to attend editorial shoots after school. She appeared on the covers of Vogue Italia and billboards in Times Square. She sponsored and provided for children, volunteered around the world and continues to give back to the modeling community and beyond. Fordham College at Lincoln Center (FCLC) alumna and international supermodel Lauren "Lalla" Deckert, FCLC '02, holds an unshakeable lifeview: "Being a positive light and a model ambassador everywhere that I go is my key message," she said.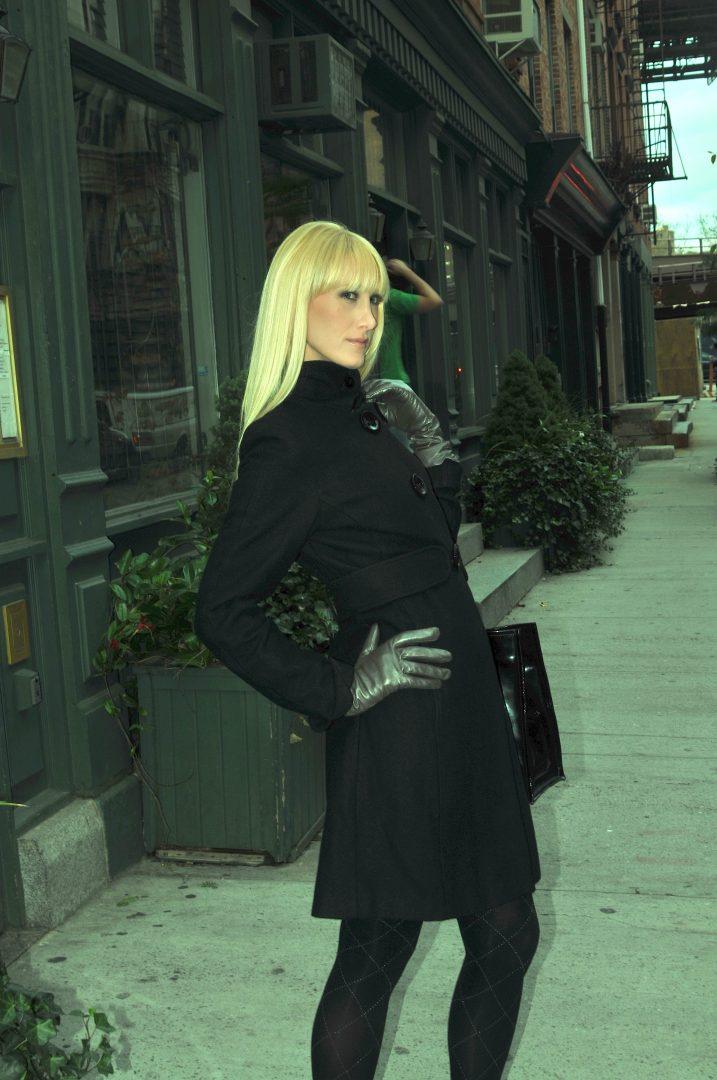 Deckert has balanced traveling and working across five different continents as a health-conscious model, activist and former student, which has allowed her to experience an endless stream of unfamiliar, cultural journeys. She has shaped the term "model" into an entirely new meaning.
After graduation, Deckert was able to create her nonprofit organization called Models Doing More (MDM), which is designed to send model ambassadors into developing countries to volunteer and do service. But, Deckert defines MDM with an even deeper meaning, "Anyone could be a model ambassador;  it doesn't just have to be a model; it could be a doctor or a student. I wanted to start with models because people pay attention to models, and they're really beautiful when they're also beautiful on the inside, and they're doing good."
Deckert swiftly remembered her turning point with MDM: "I was sponsoring a little boy [David]in Ecuador and I called Children's International and said I was filming here for another three weeks and told them I wanted to see David. They told me I was gonna have to wait and just made it really difficult and I thought 'I should be able to see this little boy,' I just felt helpless when I wanted to reach him … it made me question everything," she said.
When it came to the young boy who Deckert sponsored and had never met before she planned to take action, "I thought 'this is it' I'm going to make my own nonprofit. It's a lot of work, but I don't care, it was worth it," she said.
Her Fordham education along with her art history classes played a significant role in everything she has to offer today. "I really feel that so much of the Jesuit message is about service and giving back and that's what inspired me to go to the school," she said. "While I was taking my last class at Fordham, which was Art in Islam, I had the opportunity to go to Morocco. My professor was amazing and she let me take my midterm early and miss 13 days of school."
Deckert's memories of her visit to Morocco were groundbreaking. "When I was in Morocco, I was exposed to so much poverty and heartache and it was in that moment where I said, 'Wow, no matter where I go as a model or where I go in my career … no matter what I do, I really want to help.'"
She has left a lasting impression on developing countries like Ecuador and Thailand, but these places have given her emotional experiences and the urge to circulate awareness.
"When I was modeling in Thailand, I had the opportunity to do a shoot with elephants. And that was a dream for me. But, it was hard because these elephants were really mistreated. I was very sad about it, I could see the tears in their eyes, and I was kissing them," Deckert said, "I wanted to be an advocate for these elephants; I understood that they're a big part of the tourism industry, but there had to be other ways around it where people can still pet and ride them. They put these carts on top of them where people sit on and it breaks their backs every time."
Throughout Deckert's modeling career, she was naturally introduced to the unglamorous end of the industry, but in that case, she expresses her gratitude. She has one simple secret to fluently handling it all.
"As long as you don't lose yourself. What most people don't understand is you can make a lot of money as a model very quickly…but then you have to have weeks or months where you're not making a lot [of money]," she said. "You could be in palaces and private planes, but then you could also be slumming the dirty floors in a showroom, in the middle of nowhere, it's all humbling."
For Deckert, money is hardly the motive. Instead, "It's the life experience," she said. And, popular to contrary belief, a modeling career doesn't have to be cut short due to older age, "I'm in my early thirties now and, interestingly enough, last year was my best year," she said.
Being a model means you have to be a chameleon and be okay with changing your physical appearance for the realm of the marketplace but to, "not change your soul or your spirit," Deckert said.
Although, Deckert might not always be seen in her long, blonde locks on editorial covers, she firmly believes that modeling is an art and she's expressing herself as an artist as soon as the cameras focus in on her.
"I had my first billboard in Times Square. It was funny because they had this big, black afro on me, and my dad was like 'typical Lauren, there's this 33-foot ad of you and we can't even recognize you,'" Deckert said, "But that's part of being a model, an artist…you have to be able to put yourself out there and be different."
Regardless of where Deckert has traveled around the world, she strongly believes no other place is comparable to New York.
"Traveling is the only thing you spend money on, but you become richer," she said. "But, New York, I really have a love affair with New York. No matter where I go, it has my heart. New York will break your heart a 1000 times, but it will also give you so much love … it's hard to explain. When I see the skyline of New York, my eyes fill with tears every time."
While Deckert has committed her time and hopeful energy to ensure the happiness of strangers and loved ones, she adds even more dynamisms to her life with unique passions, such as her hobby to dig up intriguing facts and stories about champagne bottles and vintages.
Deckert laughs, "There's a history in each bubble." And her love for her French bulldog named Cruchón (piglet in French) is unconditional. "She looks like a piglet," Deckert said, which explains where her pup's name came from.
There are renaissance men and then there are renaissance models, who, in this case, happens to be a former FCLC student.