CVS and Cigarettes: A Good First Step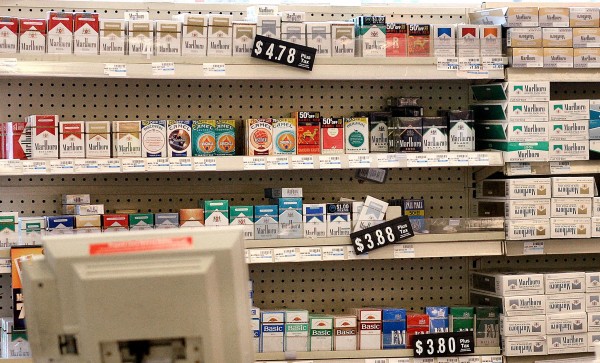 Life just keeps getting harder for the tobacco industry. As of Feb. 5, CVS Pharmacy (CVS) has announced that by Oct. 1 all tobacco products will have disappeared from the pharmacy's shelves, never to return. It's a risky move, and the American people will have the final say on whether or not it was in vain.
This isn't the first time tobacco sales have been attacked, however. Towards the end of last year, Michael Bloomberg, former mayor of New York City, signed into legislation one of the last policies of his mayoral term: a law that raised the minimum age to purchase tobacco from 18 to 21 and increased the minimum price of a pack to $10.50. It was quite a bang to go out with—New York City was the first metropolitan area in the nation to pass such a law, and Bloomberg was praised for his proactive health-consciousness and bravery in enacting such an influential policy. And now, CVS Pharmacy has announced that by October of this year, they will cease all sales of tobacco products. The connection is hard to ignore. It appears that the specter of healthier living is upon us, and its work is beginning in the world of tobacco.
CVS Pharmacy has received much praise for its decision. Several Op-Ed columnists, including survivors of tobacco-induced illnesses, came out supporting CVS Pharmacy's decision, and when President Barack Obama, a former smoker himself, got word of the policy, he sent his support as well, declaring that the pharmacy "sets a powerful example" that others would hopefully follow. It's difficult not to agree with anti-tobacco initiatives, considering that the drug in question causes 480,000 deaths per year in the United States, with 42,000 of those being caused by secondhand smoke. Even more chilling is the fact that if current trends persist, 5.6 million of today's Americans under 18 years of age are projected to eventually die from a smoking-related illness. Smoking just doesn't seem worth the trouble anymore, with many finally taking action against tobacco and receiving a great deal of praise for it.
The company would have gotten away with almost unanimous approval if it weren't for its public statement: the business claimed that their ban of tobacco products was "to help people on the path to better health." This statement, of course, can seem a little laughable if you walk into a CVS—junk food, sugary sodas, and sweets of all kinds can be found throughout the store. Obesity is about as dangerous as tobacco use, claiming 300,000 deaths per year (catching up quickly to tobacco's yearly death toll). The ban may help cut down on tobacco use, but claiming that CVS will now be a healthier store just because of that seems premature.
But why not give the pharmacy the benefit of the doubt here? It doesn't seem impossible that CVS has considered including a greater selection of healthier alternatives on its shelves in the future, and let's not forget that this new policy is a big risk. CVS likely expects to lose the dedicated customers who already smoke regularly, and hopes that new ones who agree with its values come to take their places. But it is expected that such a risk will cost the pharmacy a staggering $2 billion loss in annual revenue. The only way the pharmacy hopes to gain any of that money back is if the American people show their support for their new policy.
This policy, therefore, is a good way to test the waters. Tobacco products are safe to drop from shelves because they are a vice notorious for their lethal side-effects, and from here CVS can tell if their new image as a healthier pharmacy will be effective enough to compensate for lost profits. If it does pay off, not only is it likely that CVS will consider other healthier alternatives in their stores, but other pharmacies might follow suit as well (Walgreens in particular has been examining its own tobacco sales since its rival's announcement). CVS Pharmacy has taken the first step on a very progressive journey, but it still has a long way to go. Whether or not they continue that journey is up to the American people. If we want them to take the next step, we have to vote with our dollar. And if they don't, at least the pharmacy will have done away with the irony of selling both medicine and tobacco in the very same store.