Fordham Partners with West Side 63rd Street YMCA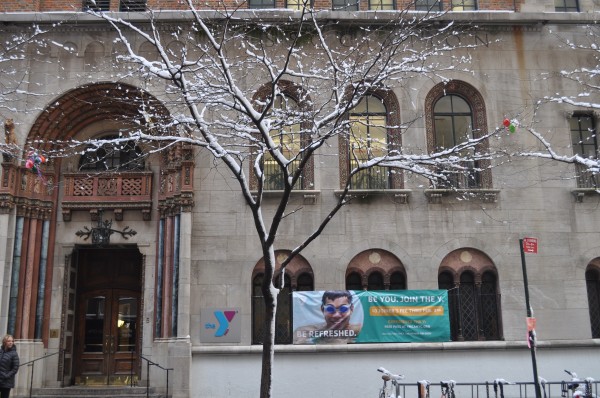 Fordham College at Lincoln Center (FCLC) has partnered with the West Side YMCA on 63rd Street to provide membership for 150 students for the 2014 spring semester for just $25.
The West Side YMCA provides membership for all ages, including students who are taking 12 credits per semester at a monthly rate for $75. However, the first 150 students FCLC that signed up for the membership were able to become members for $50 less.
"It started from recognition of wanting to look at the recreational athletic facilities available on campus and acknowledging they aren't much," Keith Eldredge, dean of students at FCLC, said. The partnership with an outside gym seemed an appropriate and potentially beneficial decision to augment student access to such facilities
The choice to begin a partnership with the West Side YMCA in particular was based on the availability of athletics and other opportunities at the gym that were not provided within the facilities in McMahon Hall. "I was attracted to the YMCA because they have courts…and since we used to have basketball and tennis courts, I was looking to try to move in that direction. I wouldn't say it is replacing it but something to replace that need," Eldredge said.
Those who were interested in registering for the YMCA this semester were encouraged by the price of the membership. "When I saw the email, I saw that it was only $25 for the whole semester and I thought that it was a really good price. I talked to my friends and we all agreed to sign up together to have gym buddies and we figured if we only went two or three times, you would pay $25 more per class and if you took two or three classes, it would be worth the price," Corinne Fitamant, FCLC '15, said.
Meghan Maltez, FCLC '14, shared a similar opinion to Fitamant. "I think it is a good idea because our gym here is small and people want to take classes and especially in NY, it is so expensive, so I think it is a good idea to have something especially so close to school that people can go to," Maltez said.
Maltez also said, "I decided to register because I wanted to have a membership but I could never afford one at NY Sports Club or Equinox or anything fancy like that."
When asked whether this would continue on to the fall semester, Eldredge said that this was something that would continue past this semester and would improve based on feedback given from the current 150 students registered for the program.