The Halls Are Alive With the Sound of Music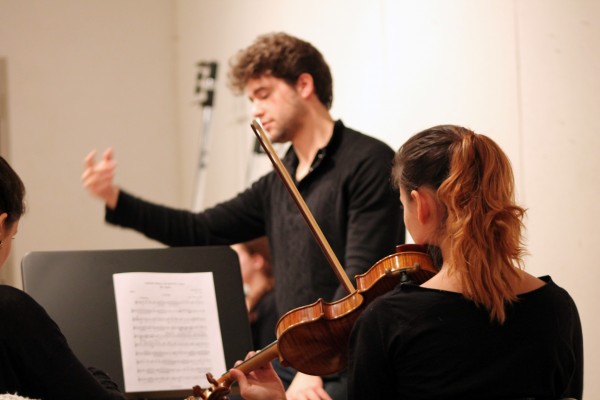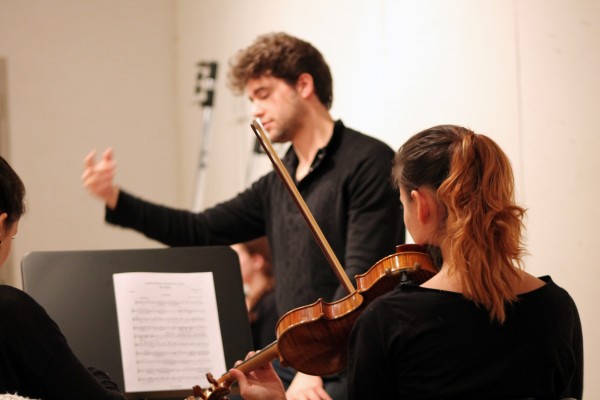 Fordham College at Lincoln Center (FCLC) will welcome a new chamber orchestra this semester as part of the expansion of its music program.
Music majors at Fordham are required to partake in four semesters of music performance, either instrumental or choral. Both FCLC and Fordham College at Rose Hill (FCRH) have choral ensembles but all instrumental groups were located at Rose Hill. Any students interested in performing in such an ensemble would have to travel uptown to the Bronx weekly.
"If you're a cello player, and you've got to haul a cello up to Rose Hill on a Ram Van, it's a little annoying," Dr. Daniel Ott, associate chair of the department of art history and music, said. "This is a chance to have something down at the Lincoln Center's campus."
A chamber orchestra is a scaled down model of a symphony orchestra, in which there is generally one player per musical part. In comparison, the New York Philharmonic currently has 110 members, while the Orpheus Chamber Orchestra has 34, according to their respective websites.
Currently, there are more music majors enrolled at FCLC than FCRH, according to statistics provided by the department of art history and music. The creation of this chamber orchestra marks a trend of the University's commitment to expanding its music major at FCLC.
After having an informational session last semester, the chamber orchestra will begin to rehearse on a semi-weekly basis: eight or nine times throughout the semester on Monday evenings in Franny's Space at FCLC. "We have a fabulous young conductor who is going to be leading the group, a graduate conducting major at Juilliard – Christian Reif," Ott said.
"We really want to try to have as many of all the different kinds of instruments that are in an orchestra that we could have. We'd love a lot of violin players, we'd love to have more cello players, we'd love one or two viola players," Ott said. "It would be great if we have all of our bases covered and the orchestra could perform at some point."
Approximately 25 students have expressed interest in performing in the ensemble. "We'd love to see that grow closer to 40," Ott said. "Eventually, we'd like to make this an ensemble to give credit to music majors and minors."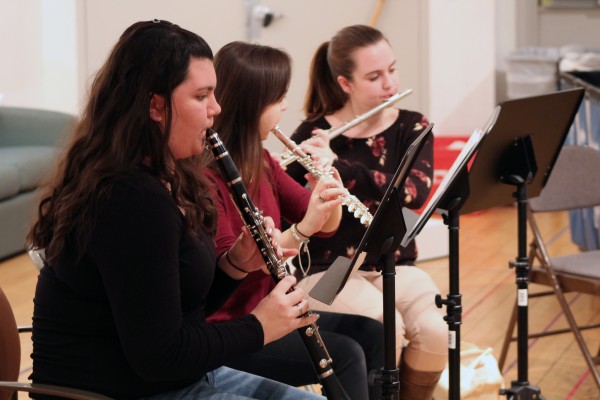 All students are encouraged to participate as long as they are able to read music. Some sort of orchestral experience is a plus but not necessary. "We're not the Bremen Philharmonic, so there's not an audition requirement at this point, so it's really open to anyone who is interested."
What is most unique about this ensemble is that it is not only open to undergraduate students at FCLC but also encourages students enrolled in Fordham Law School and Fordham School of Professional and Continuing Studies (PCS) to participate. "I would suspect most people who would play in the ensemble will not be music majors, so it's there for music majors but also for anyone interested and good enough to play in such an ensemble," Rev. Robert R. Grimes, S.J., dean of FCLC, said.
A chamber orchestra specific to FCLC has been in the works for the past two years and it was this summer that plans were set in motion to get it on its feet according to Ott. Part of the delay has to do with resources. "It's a space issue. Everything here is a space issue," Grimes said. "The theatre department cooperated with the use of Franny's Space one night a week."
The creation of a chamber orchestra comes on the heels of collaboration with Jazz at Lincoln Center (JALC). The details of the collaboration allow the opportunity for Fordham students to participate in Jazz Ensembles and the Jazz Orchestra at JALC facilities weekly, with guest artists stopping by rehearsals and sitting in.
"In general, we've been looking at how do we develop partnerships with other institutions that benefit both institutions," Grimes said.
"This fall, we had the official start of a relationship with JALC and so I think it makes sense to have some sort of classical complement to that," Ott said. But more importantly, "students deserve to have an opportunity to make music on their home campus without having to schlep uptown."
Ott believes that this renewed focus on expanding music performance opportunity "goes hand-in-hand with the identity of this campus."
"It's in the name itself. We're at Lincoln Center. Lincoln Center is the capital of the performing arts of the country. Some would argue, the world," Ott said.
The renewed focus and dedication to expanding its music program is "one of the things you expect of a liberal arts college," Grimes said. "In many ways, what we're trying is to fill in the gaps of what you would find in a really top notch liberal arts college."