Broadway Mourns the Loss of Philip Seymour Hoffman
Broadway dimmed its lights Wednesday Feb. 5 in honor of Academy Award-winning actor Philip Seymour Hoffman, who was found dead from an apparent drug overdose in his West Village apartment on Sunday Feb. 2.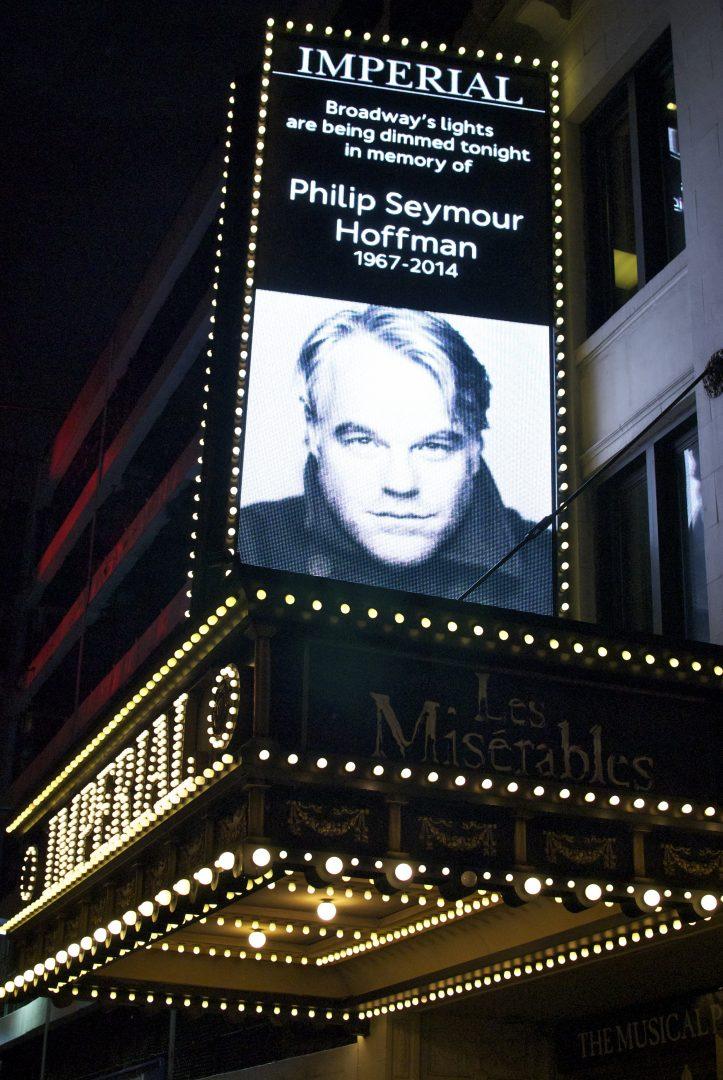 Hoffman is survived by his partner, costume designer Mimi O'Donnell, as well as their three children.
The 46-year-old stage and screen actor had performed on Broadway, receiving Tony Award nominations for his performances in "True West," "Long Day's Journey Into the Night" and most recently, "Death of Salesman" at the Barrymore Theatre. Hoffman was especially active in the off-Broadway community, acting and directing in shows for the Labyrinth Theater Company, for which he served for a time as artistic director.
The celebrated actor is well known for his turn as Truman Capote in the film "Capote," for which he received an Academy Award. Other film roles include notable supporting roles in "The Big Lebowski," "Boogie Nights," "The Savages" and many more. Hoffman received three Academy Award nominations for his performance as a priest under suspicion of sexual violence in "Doubt," a C.I.A. agent in "Charlie Wilson's War" and a charismatic cult leader in "The Master."
Hoffman made his acting debut as a defendant in an episode of "Law & Order." At the time of his death, Hoffman was filming the final "The Hunger Games" film, was slated to star in a comedy for Showtime and set to direct Amy Adams and Jake Gyllenhaal in "Ezekiel Moss."
More photos of a dimmed Broadway below.