The Future of a Legend and His Sport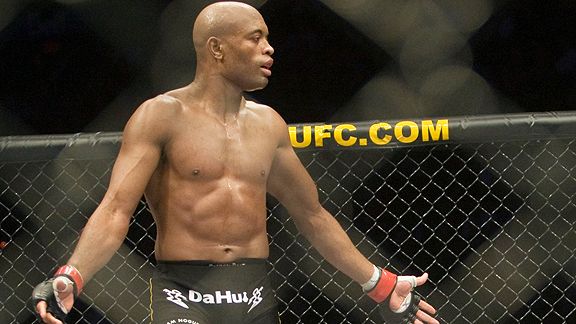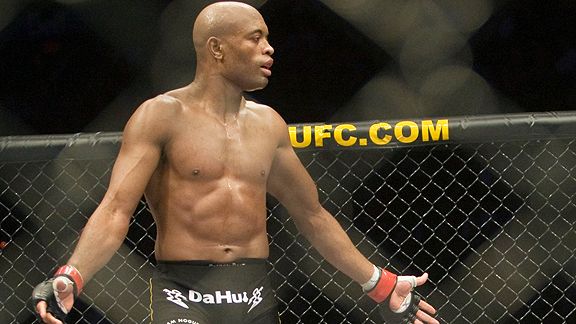 In the blink of an eye, the invincible Anderson "The Spider" Silva went down twice; once due to his own ego and the second time due to sheer bad luck. His leg was gruesomely broken. Within a matter of months we now see the rubble of uncertainty that clouds the Mixed Martial Arts (MMA), Anderson Silva and both of their futures.
Having held the Middleweight Championship for seven consecutive years, seemingly with ease and grace in the relatively new MMA, Silva has made many gravitate towards the sport. Silva never disappointed, putting on a display against seemingly novice fighters. It was customary to see the Spider seduce his prey in his web of taunts, dances and his presence. Then, once he had lulled his opponent into a false sense of security, he would finally pick his hands up from his sides and go for the kill. All of this would normally occur in the first round, routinely.
Now that has changed. On July 6, 2013 in UFC 162, Silva got knocked out by challenger Chris Weidman and lost his title. However viewers felt more inclined to believe that Anderson Silva truly lost due to his fighting antics and didn't fight seriously. After months of heavy training Silva had his much anticipated rematch.
Dec. 29, 2013 saw a turning point in the UFC. The night had started out optimistic. That was mainly due to an entertaining women's championship about between Ronda Rousey and Meisha Tate solidifying the future of women in the UFC. Several celebrities were enjoying the display but were looking forward to the main event. It was all meant to see whether Anderson lost his title due to his waning skill and whether that could even be possible.
Seeing the 38-year-old Silva come out was an event of its own. Coming out first as a challenger in more than seven years saw Silva very serious and taking his time in getting in the ring, uncharacteristic of him. Once the fight began it was much like the first fight with Weidman; Weidman was doing well in the first round. The difference was that Silva was not taunting Weidman this match. A minute into the second round Silva goes for a kick to Weidman's leg and Silva immediately falls to the ground clutching his leg. Slow motion shows something far worse; the face of the MMA has broken his left fibula and tibia in one blow.
At 38 years old, Silva is already a legend in MMA history and is regarded as the best fighter in its history. However his last two fights tainted his career of dominance and invincibility as a fighter. Breaking his leg will not allow him to return  the same fighter that he once was, especially in a sport in which youth dominates.
In an interview with ESPN, Dana White, president of the UFC, said that Silva will have to wait six months before he will be able to train.
Silva is planning a return to the UFC despite his injury and his age being factors against him. Before then Silva will try and have a boxing match with Roy Jones Jr., according to MMAFighting.com.
Is boxing a possible option out of the MMA for the Spider? Can Anderson Silva be dominant in the MMA ever again, and if not ,will it ruin his legacy? Who will be the MMA's new face to the world? These are all questions for both Silva and the MMA that won't be answered in the near future.