Club Helps Veterans Shift to College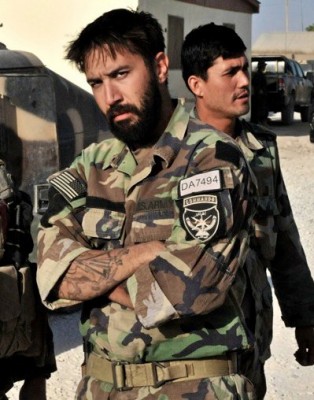 The number of veterans at Fordham has increased tenfold since the University made the decision in 2009 to participate in a tuition assistance program for veterans created by the Post-9/11 G.I. Bill. An intercampus club, the Armed Forces Group, is working to meet the needs of this growing population of students.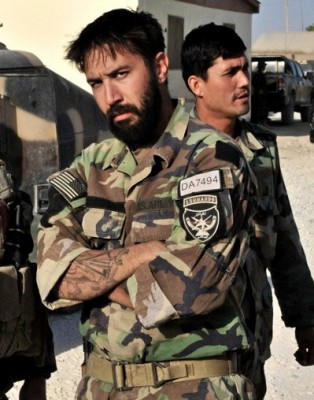 As a result of the Yellow Ribbon Program, the amount of financial aid provided to students who served for at least three years following the attacks on the World Trade Center, or those who were honorably discharged before serving three years as a result of a service-related disability, is matched by the U.S. Department of Veterans Affairs. As a full participant in the program, Fordham gives the maximum 50 percent of remaining need to eligible students—effectively reducing the cost of their education to zero, according to the University's website.
"Because of that," Armed Forces Group President Sean Ansted, who served in the Marines from 2004 to 2010, said, "the number of veterans went from being somewhere around 20, 30 tops in 2009 to 346 currently."
Ansted, a senior studying legal and policy studies at Fordham School of Professional and Continuing Studies (PCS), has been with the club since its inception last spring and took over as president this fall.
"In the beginning, the first president of the group, Dan Hodd, got together with a lot of the administration and basically just wanted to start an initiative to help veterans make a positive transition from military to civilian life and life on a college campus," Ansted said.
Less than a year later, the group has become a formal club on both campuses, worked with the administration to form the Veterans Alumni Association and gained recognition as an official chapter of the National Student Veterans Association.
Now that the club has established itself, its officers are fully focused on achieving the goals they set for themselves in 2012.
"One of the big initiatives that we've wanted to take—that's me, [Vice President] Phil [D'Afflisio], and some of the other officers—is to make our club more known and less segregated. We're here in mass numbers now, but a lot of the time we only really interact with each other. We want to open ourselves up to other clubs, by co-sponsoring events, and to the student body as a whole," Ansted said.
"We want people to know that we're not just crazy, weird, old guys with beards in the back of the class.  For the most part," Ansted added, laughing.
"Most people aren't aware that we're veterans," D'Afflisio said, who was a staff sergeant in the Army from 2005 until 2011 and is currently double majoring in philosophy and visual arts. "When they find out it can be kind of interesting sometimes. You either get very poignant and pertinent questions or you get someone asking if you've ever killed anyone."
But, D'Afflisio said, there are more important questions that need to be raised about veterans, especially those living in expensive and crowded metropolitan areas like New York City. Some of the issues D'Afflisio cited are the high costs of rent and food for men and women who are already struggling to reintegrate themselves into civilian life and the issue of post-traumatic stress disorder (PTSD).
"We're trying to become a more cohesive unit on campus so that we can find ways to provide new and current student veterans with the means of accessing the people and programs within the city that can best help them with issues like these," D'Afflisio said.
The Armed Forces Group holds frequent meetings to discuss ways to accomplish these and other tasks and has become an active club at the University.
"I see a very positive future for the veteran community at Fordham," Ansted said. "I'm very competitive, so with Columbia up the road on the West side and NYU downtown, I think we can be better than both of them. I think we can be sort of a flagship for representing New York City's veteran community better. One part of that is beginning the process of getting Fordham to inaugurate Veteran's Day into the academic calendar, not just for one semester but for the future in general, as one of the national holidays that the university's closed for. I think that would be a good commemoration of, and way of reflecting on, our service."
"The important thing," D'Afflisio said, "is that people understand that we are still part of the larger community. That's why we're giving back and trying to do outreach—like the project with 'Toys for Tots' that we just finished. We're not just trying to say that we're special or that we stand out but that what we learned in the military is how to be leaders in our communities and that what we really want to do is bring that to Fordham—to be leaders here."