The Upcoming Fordham Theatre Season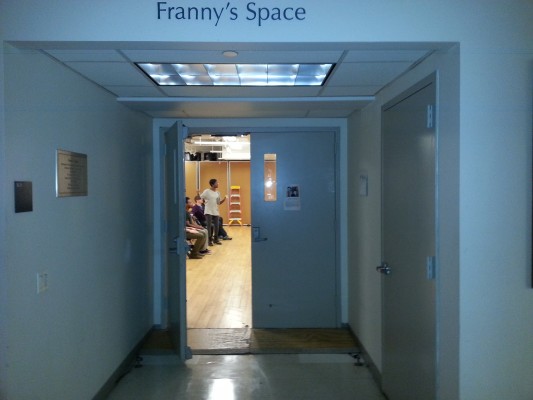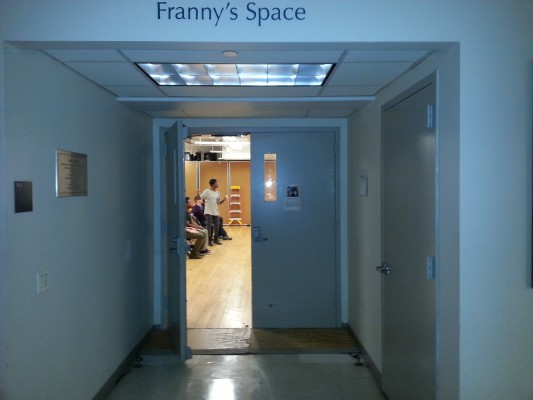 Kicking off on Feb 10, the spring theater season promises exciting changes and dramatic explorations at Fordham College at Lincoln Center (FCLC), including pieces written by current students and plays written by professionals. The various shows deal with many social issues, such as the legacy of genocide in Namibia.
The mainstage shows, those performed in Pope Auditorium, are both professionally written and directed and subject to a long selection period. "The mainstage is a year-long process, which begins with the plays we're interested in with the same themes that relate to certain things that are happening" Becca Ballenger said, assistant to Matthew Maguire, who is head of the theatre department and currently on sabbatical. Ballenger went on to explain that the selection process is varied and complicated, citing monthly meeting that Maguire conducts with interested students.
"There are lots of other considerations, like if there's a director that really wants to work with us or we really want to work with, what they're interested in doing," Ballenger said.
The mainstage season follows the theme of "A Season of Facing Demons," which includes exploring the fears and challenges of human nature. The first show of the mainstage season this semester will be "We Are Proud to Present a Presentation About the Herero of Namibia, Formerly Known as South West Africa, From the German Sudwestafrika, Between the Years 1884-1915" written by Jackie Sibblies Drury and directed by Pirronne Yousefzadeh, both outside professionals. The play is about "facing the demons of inherent racism, and is about quasi-actors trying to stage and rehearse a production about the genocide in Namibia," Ballenger said.
On the "Season of Facing Demons" and the pitfalls of human nature, the stage manager of "We Are Proud to Present a Presentation About the Herero of Namibia," Morgan Richardson, FCLC '15, said, "I think this play particularly hits that theme…this definitely tackles the racial issues of course but also issues of self and who you identify as and what you identify with and what your history is and how that influences how you interact with other people, particularly in times that are more difficult or challenging." The play will premiere on Feb 19, and is "kind of reinventing the way we do shows at Fordham," Richardson said. While she wouldn't reveal too much, she did hint that "We Are Proud to Present a Presentation About the Herero of Namibia," will be staged "very differently from the traditional Pope style."
The studio season functions differently from the mainstage shows. There is no overarching theme and Fordham students have more control in the actual production "because these are purely student productions," Ballenger said. "They're either student-written and directed by an outside director or student-directed with a play that's written by someone who's not a Fordham student, so it's really based on the students."
Student playwrights work on their plays the semester prior to staging their show. "So there's no real selection; the director picks what they're interested in directing," Ballenger said.
The first studio show of the semester is "6B," written by Sean Patrick Monahan, FCLC '14, and will premiere on Feb 10.
Coming Up This Season
For more information on the shows, check The Observer website as dates approach. The dates and locations of this season's studio shows are as follows:
"6B"
by Sean Patrick Monahan
WHEN: February 10, 11, 12
WHERE: Veronica Lally Kehoe Studio Theatre
MORE INFO: [email protected]mail.com for reservations
"God's Ear"
by Jenny Schwartz
Directed by Harry Dreyfuss
WHEN: February 20, 21, 22
WHERE: Whitebox Studio Theatre
MORE INFO: [email protected] for reservations
"Savage in Limbo"
by John Patrick Shanley
Directed by Emily Thornton
WHEN: February 24, 25, 26
WHERE: Veronica Lally Kehoe Studio Theatre
MORE INFO: [email protected] for reservations
"Fit for a King"
by Melisa Annis
double-billed with
"Necklace Play"
by Matthew Capodicasa
WHEN: April 3, 4, 5
WHERE: Whitebox Studio Theatre
"Antigone"
by Mac Wellman
Directed by John Bezark
WHEN: April 7, 8, 9
WHERE: Veronica Lally Kehoe Studio Theatre
MORE INFO: [email protected] for reservations
"Nina"
by Jenny Rachel Weiner
WHEN: April 28, 29, 30 and May 1
WHERE: Veronica Lally Kehoe Studio Theatre
"Bishop"
by Eljon Wardally
WHEN: May 12, 13, 14, and 15
WHERE: Veronica Lally Kehoe Studio Theatre