56th Annual Grammys Recap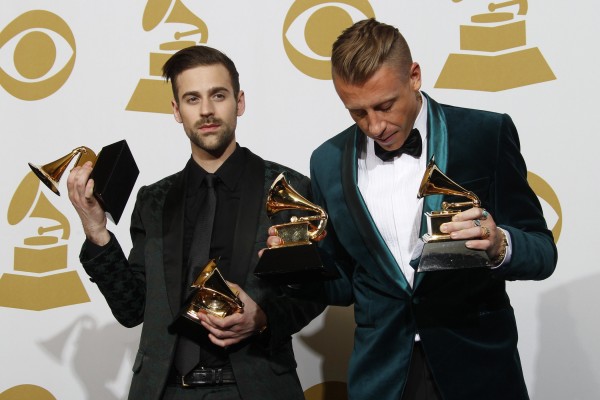 On Jan. 26, the 56th annual Grammys were hosted at the Staples Center in Los Angeles by LL Cool J. The Grammys laud musical artists from all genres, who are awarded a gramophone trophy or "gold sippy-cup" in the words of Jay Z.
Speaking of one-half of the world's most celebrated power couple, Jay-Z and Beyoncé opened the Grammys with a sexually-charged rendition of the latter's "Drunk in Love." This wasn't the end of the night for Jay Z, who won a Grammy for Best Rap/Sung Collaboration for "Holy Grail" with Justin Timberlake.
Seventeen-year-old Lorde walked away with two Grammys for her hit "Royals," for Best Pop Solo Performance and Song of the Year. The New Zealand native accepted the former by saying, "This is the one thing I did not expect most about tonight."
Macklemore and Ryan Lewis also won several Grammys, including Best New Artist, Best Rap Performance and Best Rap Album. Their performance for "Same Love," featuring Mary Lambert, included 33 real marriage ceremonies of heterosexual and LGBT weddings which were officiated by Queen Latifah, testifying to the song's theme of love and acceptance. Madonna also performed in this act, singing "Open Your Heart."
Daft Punk won Record of the Year for "Get Lucky," featuring Pharrell Williams and Nile Rodgers, as well as Album of the Year for "Random Access Memories." Daft Punk, Williams and music legend Stevie Wonder performed a show-stopped rendition of "Get Lucky."
Paul McCartney and Ringo Starr were reunited in performing McCartney's "Queenie Eye," from his album "New."
This year also featured the first Music Educator Grammy, which was awarded to Kent Knappenberger of New York State.
A complete list of nominees and winners can be found here.