NYC's One World Trade Center Claims Title for Tallest Building in America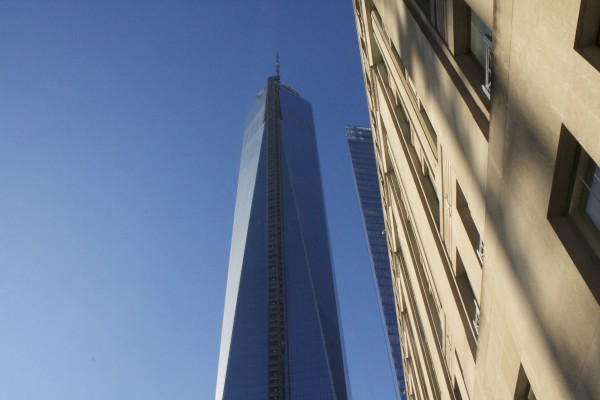 It's true: New York City now boasts the tallest building in the United States. The Council on Tall Buildings and Urban Habitat recently crowned One World Trade Center with the title, knocking out its former superior in height: the Willis Tower in Chicago.
However, much speculation has arisen over the 1,776-foot tall building in NYC and the spire standing at its peak. The council does not count the antennae at the top of the Willis Tower but does count the 408-foot spire atop One World Trade Center. Without the antennae on both buildings, Willis Tower is more than 100 feet taller than One World Trade Center. Chief Architect David Childs and the skyscraper's developers from the Port Authority of New York and New Jersey  argued in favor of the spire's significance, asserting that it is more than just an antenna; it is essential to the overall design of One World Trade Center.
In a May 2013 press release from the Port Authority, Douglas Durst, chairman of The Durst Organization and equity partner of Port Authority, shared his thoughts on the symbolic message of One World Trade Center. "A true global icon, One World Trade Center today stands as the most desirable and most widely known office address in the world," Durst said. "With an unparalleled commitment to the highest standards in design and construction, this one-of-a-kind building has redefined the New York City skyline."
However, in an e-mail interview, due to scheduling conflicts, Cecil Bakalor, Fordham professor of visual arts and professor of urbanism said, "As far as the height issue goes, branding of New York City aside, I would hope that there are other sentiments that America would want to share with the world."