Typhoon Haiyan's Impact on the Philippines and Those Affected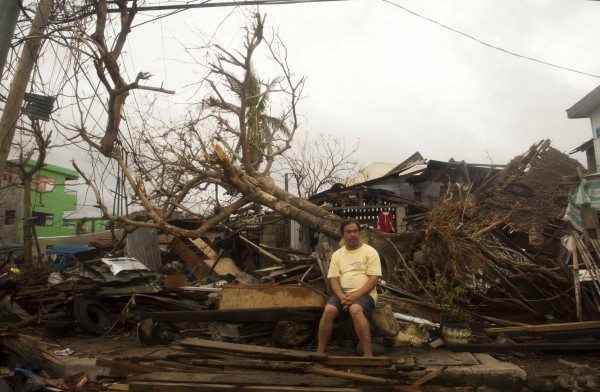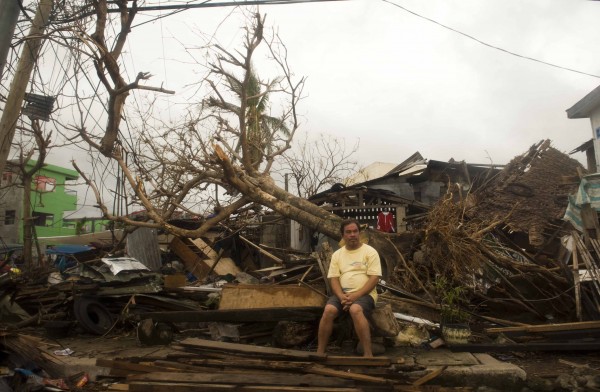 On Nov. 8, Typhoon Haiyan, also known as Typhoon Yolanda, wreaked havoc upon millions of civilians in the Philippine islands. To this day, the nation is still struggling to cope with the unfathomable destruction left behind.
"The aftermath of Typhoon Yolanda has been devastating," Maria Victoria Recinto, Fordham College at Lincoln Center (FCLC) '16, said in response to the devastation in the Philippines. "It breaks my heart every time I see pictures on the news or when my family from Cadiz sends information. I spend my summers in Visayas, which makes the news all the more shocking."
According to a recent CNN report, Friday morning's typhoon was the strongest storm recorded in history; the storm was 3.5 times stronger than Hurricane Katrina. As a result, the typhoon pulverized the Leyte province in the Philippines with 235-mph wind gusts. By Thursday morning, CNN reported that the death toll climbed to 2,357.  More than 3,800 were injured and 77 are still missing, according to CNN.
In addition to CNN, many major news corporations have effectively shown that the Philippines desperately need foreign aid. Based on pictures and countless news reports, 'destruction' is an understatement – the typhoon has obliterated buildings, homes, resources and spirits.
As a Filipino, Lorraine de Silva, FCLC '16, has appreciated the comfort she has received from her fellow students. "I am absolutely devastated and I appreciate everyone's kind words and help," she said. "Fortunately, no one in my family was deeply affected by it, since they all live around Manila."
When the major news stations aired the aftermath of the storm, my parents, who were both born and raised in the Philippines, sat solemnly in front of the television and watched videos of their home country being plummeted by Haiyan's powerful wind gusts and water. According to my parents, a storm of this magnitude in the Philippines was unheard of.
Like the rest of my Filipino friends and family in the United States, we all rushed to our telephones, hoping to hear the voices of our loved ones in the Philippines. Many of my family and friends also sent messages on Facebook; my newsfeed blew up with statuses from my friends and family here in New York, questioning whether their relatives in the Philippines are safe and sound. Through some means of communication, some of us were lucky to hear from our loved ones in the Philippines. However, there were others who did not hear anything from anyone.
I had family and friends who lived in Tacloban, the city that was directly in Haiyan's path. Unfortunately, not everyone I knew was safe. My aunt and uncle, Rosemarie Tan and Lilit Tan, are currently missing – my older cousin Paula Tan is undergoing a vigorous campaign to find them. A Filipino priest from my parish in Queens, Fr. Anacleto, has tried every means of reaching his family in Tacloban; as of now, he is still patiently waiting to hear from them.
The problems continue to pile as the Philippine authorities struggle to evacuate citizens.  Thousands of people affected by the storm are still desperately waiting for sufficient amounts of food and water. Finally, on Thursday morning, the U.S. Navy had delivered aircrafts to lift more Filipinos out of the barren city.
According to Recinto, the outgoing aid to the Philippines has been comforting. "All the efforts and disaster relief funds coming in from the outside reaffirmed the goodness of humanity," she said. "People are eager to do what little they can in order to provide some solace for the victims."
Just last summer, I spent three weeks enjoying and exploring the vast beauty that the Philippines had to offer. At the time, an event as traumatic as Typhoon Haiyan was unimaginable. However, this simply proves that anything can happen in a place that you cherish.