New Art Exhibits at FCLC Galleries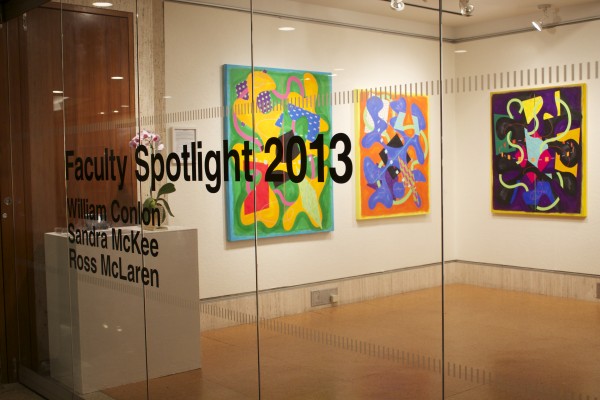 "Levees Lies Sugar Lead" features 11 detailed maps from Rebecca Solnit and Rebecca Snedeker's book, "Unfathomable City: A New Orleans Atlas." Professor Casey Ruble, artist-in-residence at Fordham College at Lincoln Center (FCLC) and curator of the exhibit, designed the background art for a map in the book called "Moves, Remains." "My criteria for selecting the maps had to do with which ones I found most visually compelling," Ruble said. Levees, lies, sugar, and lead are concepts incorporated into the maps to teach about New Orleans and its infamy for major disasters like Hurricane Katrina and the BP oil spill. Nowadays, maps can be linked to consumerism. For example, in a recent speech for the nonprofit arts organization Creative Time, coauthor Rebecca Solnit linked GPS mapping to consumerism because it quickly shows nearby restaurants and shopping centers but will not offer historical information, cultural background or social facts. "That's a problem," Ruble said. "My hope is that Fordham students who see the show [exhibit] will come away from it thinking more deeply about their own places of habituation." The exhibition is on display now until Dec. 2.
The 2013 Faculty Spotlight is on display in the Ildiko Butler Gallery. The exhibit features paintings from William Conlon, FCLC professor of Visual Arts; architecture by Sandra McKee, FCLC professor of Visual Arts; and video by Ross McLaren, FCLC artist-in-residence. Conlon's paintings speak through vibrant colors and shapes, while McKee's architectural designs resemble origami and McLaren's designs exemplify art in computer imaging. Although the exhibit is made up of very different forms of art, they collectively represent various perspectives of space. The Faculty Spotlight will run until Jan. 17, 2014.