"The Comma" Hosts an Evening of Student Work and Performances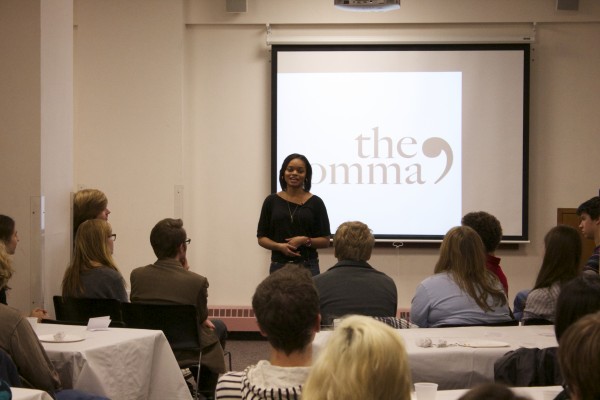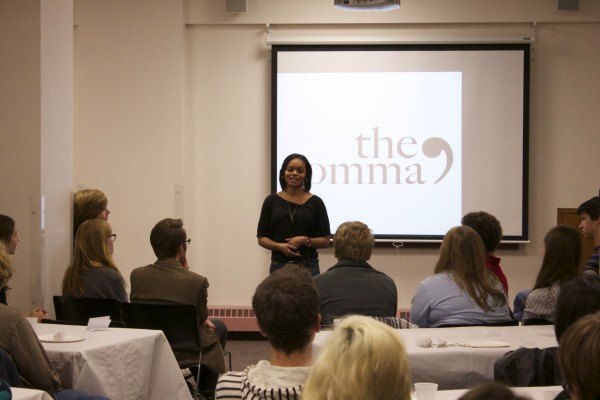 On Wednesday Nov 6, Fordham students gathered to partake in an evening of poetry, prose, song and stand-up comedy at Fordham College at Lincoln Center (FCLC).
The event, which was hosted by The Observer's literary section "The Comma," drew a sizable crowd in FCLC's residential building, McMahon Hall. Members of Fordham College at Rose Hill's (FCRH) "The Ampersand" were in attendance, supporting their Lincoln Center counterparts and performing pieces of their own.
The event provided students with an opportunity to present their literary work before an audience. Sara McDonough, FCLC '15, used the casual open mic setting to "see how the audience reacts to different things," she said. "Sometimes, when you're just writing by yourself in a room, you second guess yourself all the time."
McDonough said she felt "really supported" in the moment. "Everyone was being really respectful…and laughing, which was fun," she said with satisfaction after her stand-up performance.