"Not All Thieves Come to Harm You" Opens November 6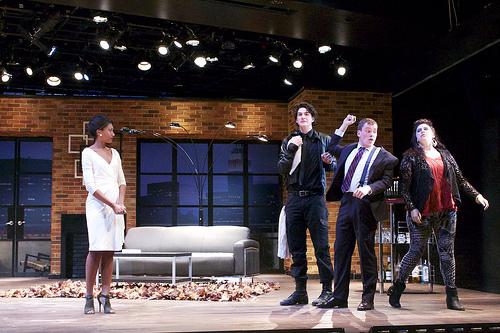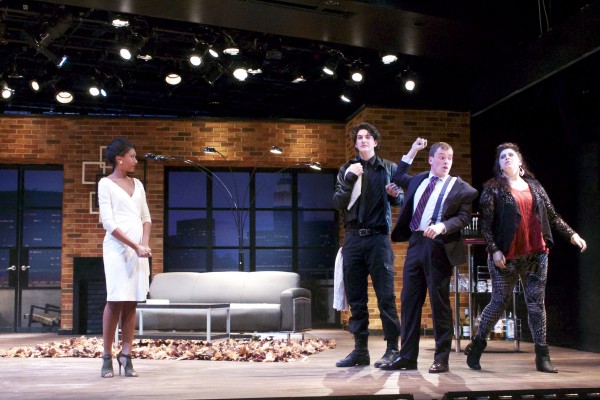 "Not All Thieves Come to Harm You," a comedic drama written by Dario Fo, opens Nov. 6 at 8:00 p.m. The play, along with the rest of the fall season's main stage plays, reflects the theme "A Season of Facing Demons."  The play shows the struggle of facing one's fears.
The piece has been translated from Italian by Fordham Professor of Italian and Comparative Literature Joseph Perricone, and directed by Theater Director Matthew Maguire. This is not the first time the two have come together to put on "Not All Thieves Come to Harm You."
"I've directed Dario Fo's comedy five times for Fordham in Rome; three times as staged readings and twice as full productions in Italian," Maguire said. "In Rome, I spent hours with my colleague Professor Joseph Perricone, coaching actors to absorb what they were saying in Italian and what words they had to hit to produce the sense they intended." Maguire said that performing in a foreign language is just a part of the art. "Theater is always an act of translation. It seeks the essence of the world that the playwright has conjured as a blueprint on paper and transforms it into a living event," Maguire said.
Maguire credits Perricone greatly for assisting in putting on the play for Fordham College at Lincoln Center (FCLC). "When I direct this play in Italy," Maguire said, "I lean heavily on my indispensable partner Professor Perricone, who provides insight into everything from Italian mores to politics to musicality and, of course, the language. Everything that he has taught me about this culture, this author and this play, I have attempted to bring to our Fordham premiere."
"Not All Thieves Come to Harm You" can show students how to face those demons, those internal and external battles they may deal with every day. In this farce, Fo uses character relations to unite different social classes. Though entertaining, the play is filled with meaningful details and a significant ending with a strong message. Maguire, reflecting upon his interest in the storyline of the play, said, "I am constantly amused by how Dario Fo uses the lens of desire through which to view a poor thief and his wife and a quartet of adulterous aristocrats, to observe the class divide.  Fo is wise to subsume his politics in his characters. I never tire of the subversive power of laughter."
IF YOU GO
Not All Thieves Come to Harm You
When: Nov. 6-Nov. 18 at 8 p.m.
Where: Pope Auditorium
Price: $5 Fordham Students, $10 Fordham Faculty/Alumni, $15 General Admission
More Info: (212) 636-6340, visit the box office (Wednesday – Friday, 3-6 p.m.) or email [email protected]