A Semester Abroad is Not a Semester Wasted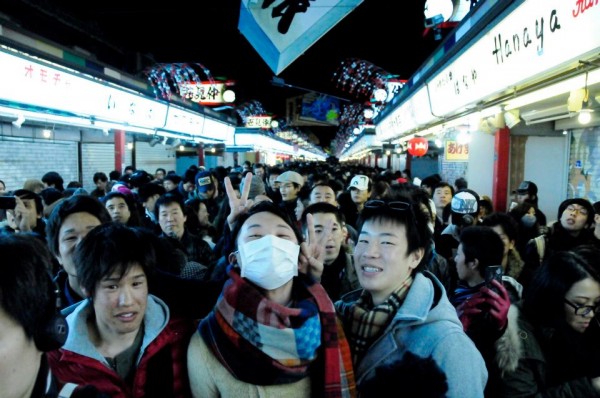 Studying abroad is part of the quintessential college experience. By the time junior year rolls around, many students are eager to acquire new perspectives, gain exposure to other cultures and ideas, and discover surroundings outside of their comfort zone. While we may go to school in a diverse city, taking the D train down to Little Italy or Chinatown isn't the same as actually visiting Italy and China. According to a recent New York Times article, "[Studying abroad] teaches students to appreciate difference and diversity firsthand, and enables them to recognize — and then dismiss — stereotypes they may have held about people they had never met." Study abroadprograms may be expensive, but they're worth the money in the long haul.
Before even starting classes at Fordham, I got a taste of studying in a place far away from home.  Although I didn't actually travel to a different country, in high school, I did travel approximately 3000 miles away from New York on my own to attend a summer program in California. I may have stayed within the borders of the same country but, as a 16-year-old, the experience felt just as foreign. I had to become more independent, learn to manage my finances and remain aware of my surroundings. Even though the journey was pricey, I came back with more confident. My perspective of the world broadened because I met and befriended people from across the U.S. and different countries and learned about their customs and beliefs.
The experience only affirmed my desire to do the same in college. It's important to interact with people globally and learn about their circumstances. If we stay with a family in a different country, then we get the opportunity to learn about their lifestyle. If we take classes at another university abroad, we are able to learn through a different education system. While taking this type of trip in college isn't the only means of going about it, it's a start.
Some of my friends claim that they'll make the plans to travel abroad once they finish college, but what they fail to take into consideration is that our responsibilities grow once we graduate. The days of college tuition and planning our schedules around exams may be over but we'll have new bills to pay and realistically won't be able to take a four-month vacation away from our jobs. College is probably the only time we will have the flexibility to take such a trip. It's natural to have financial concerns, but in college, there are ways to overcome them, such as applying for study abroad scholarships. In some scholarship cases, students just pay for airfare and personal expenses and financial aid packages cover the rest.
Traveling is expensive and will continue to be pricey, but that shouldn't mean we have to live within the confines of our college campus. Spending time abroad helps us develop deeper understandings of a culture—and these are experiences you won't be able to get from your desk in Lowenstein.