Condé Nast Eliminates Internship Program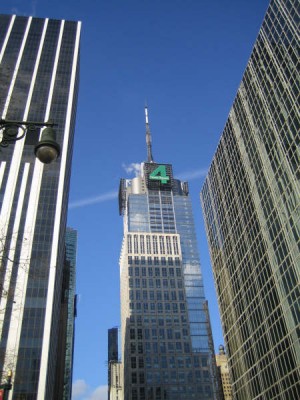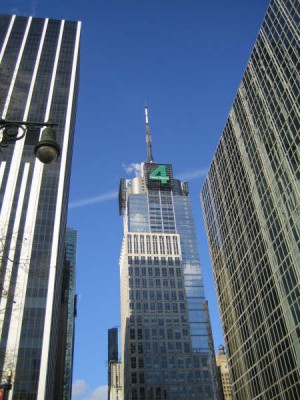 On Wednesday Oct. 23, Women's Wear Daily announced that Condé Nast decided to discontinue its internship program starting in 2014. The elimination of the Condé Nast internship has major repercussions on students at Fordham College at Lincoln Center (FCLC), as well as other college students in the New York City community.
According to an article in the Daily Beast, a lawsuit filed by two former Condé Nast interns—Lauren Ballinger, an intern at W magazine in 2009, and Matthew Leib, an intern at The New Yorker—prompted the publishing company to eliminate the program.
Although the decision does not affect the status of current Condé Nast interns, the discontinuation of the internship program hinders Fordham students from potential internships at major magazine publications such as Vogue, W, GQ, Vanity Fair, Glamour, Lucky, Allure, Teen Vogue and The New Yorker.
According to Beata Santora, FCLC '02 and GSAS '08, who worked at Condé Nast Traveler and was responsible for working with the magazine's interns, each of Condé Nast magazine publications has its own personality and way of working with interns. "At Traveler, we got interns who were interested in the world. I made sure the interns at Traveler got an educational experience; they were in charge of copying, organizing and researching," she said. "At the fashion publications, a lot of the interns had to do heavy lifting; this led to them being taken advantage of."
Professor of Communications & Media Studies Brian Rose, who teaches an internship seminar at FCLC, said that the implications of Condé  Nast's decision are not exactly clear. "Certainly there will be no internships going forwards at Condé Nast," he said. "Whether other media companies will follow their lead is anyone's guess."
Bernard Stratford, director of experiential education at Career Services, stated that the elimination of the program has an implication: the Condé Nast program exposed current Fordham students to potential employers at these various magazines. "The only downside [of discontinuing the program]: there will be no opportunity for Fordham students to work as students [at these various publications]. [The Condé Nast internship program] gave these major publications a way of assessing entry-level talent," he said. "This program made it a lot easier to watch and evaluate a student, and observe how he or she is like in that work environment."
Despite Condé Nast's decision to end its internship program, Career Services is looking to continue their relationship between the company and recent Fordham graduates.
"First and foremost, there are generations of Fordham students who have experienced success outside of the classroom at Condé Nast.  [Career Services and Fordham] look forward to evolving our relationship with Condé Nast. [Career services] wants for our team to work together with Condé Nast to get full time career opportunities for Fordham students," Stratford said. "Moving forward, [Career Services] respects Condé Nast's decision—we are refocusing our relations with the company to get Fordham students involved. By eliminating their internship program, [Condé Nast] is losing the opportunity to watch current Fordham students at work."
Many internship opportunities will still be available to current Fordham students interested in careers in fashion or magazine publications. According to Tamara Nisanov, assistant director of employer relations at career services, there are fashion and magazine organizations that offer internships in a variety of industries, even though Condé Nast has ended their internship program. "Some organizations that work with [Career Services and Fordham] and offer internships, as found on CareerLink, include Alexander Wang, Bulgari, Kenneth Cole, Lord & Taylor, Michael Kors, Vera Wang, OSP Group and XO Group," she said.
In addition, according to Rose, Fordham students typically do not intern at Condé Nast. "Most students I have taught have not interned at Condé Nast in years," he said. "Most students interested in magazine internships work at Hearst."
Although there exists many opportunities for students, the loss of the Condé Nast internship program affects all students in New York City. "There are other players just as viable as Condé Nast, but this is a loss to the entire New York City community—not just the Fordham community," Stratford said.
Students interested in fashion and magazine writing have responded negatively to Condé Nast's decision. Alanna Martine, FCLC '16, who is interested in fashion journalism, said that she is disappointed by this decision. "Condé Nast's decision is disappointing—I always looked into interning at one of those major fashion publications," she said.
In addition, students argue that Condé Nast's decision further limits the amount of available internships. "A lot of girls want to work at Condé Nast – this just limits down the number of internships available," Martine said. Agreeing with Martine, Katherine Base, FCLC '13, said, "By getting ride of these internships at Condé Nast, this narrows the search even more. Students will have to look into internships at Hearst. Getting internships at Hearst are already competitive—now, it will be even harder."
Furthermore, students are worried that Condé Nast's decision will affect their chances of landing jobs at other major magazines publications. "Major publications require job applicants to have at least two to three internship experiences; a lot of people will have a hard time getting jobs because there will be less internships," Base said.