The Dumbest Halloween Costume I Have Ever Worn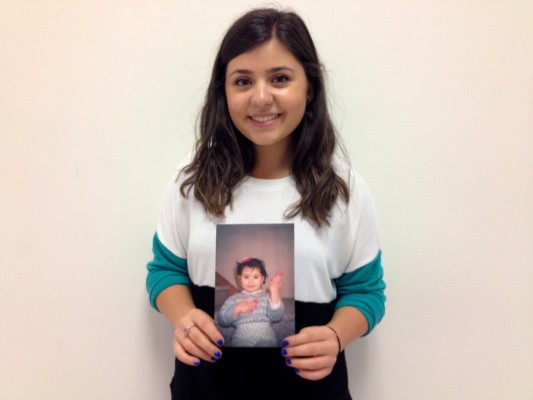 For as long as I can remember, I have been an incredibly indecisive person. Naturally, Halloween is not a holiday I ever really look forward to. I mean, out of all of the costume possibilities out there, how can anyone ever have his or her heart set on only one? While it would seem like my indecisiveness would cause me to brainstorm my costume months in advance, I instead always procrastinate on thinking about it and end up make something out of, well, nothing.
My most memorable Halloween was that of Oct. 31, 1999. I was 5 years old and, for once in my life, prepared for my town's annual Halloween costume parade and contest. I had my mind set on being Ariel from "The Little Mermaid." She was the obvious choice, seeing as she was my favorite Disney princess. Although I had watched the movie countless times, I watched it everyday for two weeks prior to the contest in order to truly embody the character of Ariel and act and speak like her during the parade. I also dragged my mother to the nearby Halloween store and bought an Ariel costume, right down to the fiery red wig. In fact, it was the last Ariel costume left in my size. I mean, if that doesn't scream fate, then what does, right?
Wrong.
The fateful day had finally arrived. I was restless the entire day at school. I anticipated the moment I could reveal my very cool costume to all of my peers who would also be at the parade. I ended up not being able to contain my excitement (shocker!) and bragged about my get-up on the school bus ride home. After an hour of getting into my costume and into character by singing Ariel's hit "Part of Your World," I had arrived at the town square for the competition. Twenty minutes before I went on stage, I decided it would be a fabulous idea to eat a hot dog. Long story short, I got bumped into and spilled my hot dog and all of its relish and mustard glory all over my wig and outfit.
Naturally, I started crying. I mean, what is a 5-year-old to do in such a state? After my mini fit, my mother and I had to come up with a completely new costume in the fifteen minutes we had. Since my mom hadn't planned on any complications, she hadn't packed a change of clothes. All we had to work with was a pair of emergency pajamas that were in the car. I also spotted a drugstore nearby and channeled my inner diva by opting for bright pink stick-on nails, as well as some lipstick my mother had in her purse to complete the pajama ensemble.
All in all, if I were to put my new costume into words, I'd say I went as a hot mess. As a child, however, I decided that my long, pink nails and lips were obvious indicators that I was Barbie. Despite my costume mishap, I confidently strutted onstage and acted like I had planned to wear what I was wearing from the start. Surprisingly, I ended up not winning. While this was pretty saddening to 5-year-old me, 19-year-old me thinks that the memory that came out of the debacle is truly irreplaceable.