Neighborhood Stereotypes Are Important to Acknowledge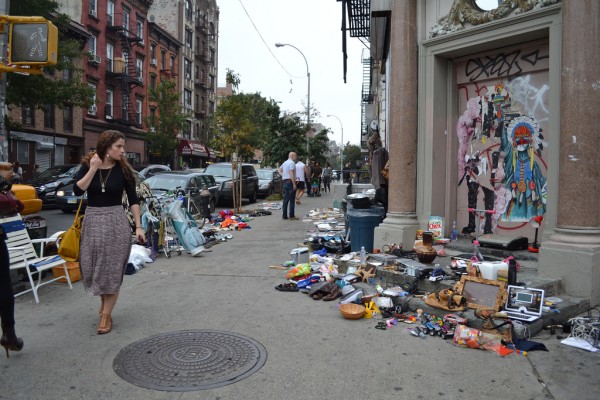 For anyone who resides in the famous Brooklyn neighborhood, simply saying "I'm from Williamsburg," will soon require some clarification. According to Alex Williams of the New York Times, Williamsburg is transitioning into two very distinct neighborhoods. Grand Street acts as the unofficial divider, turning into what Williams refers to as a modern-day Mason-Dixon line. Many Brooklynites view North Williamsburg as an extension of Manhattan, with its ritzy hotels, exclusive nightlife venues and waterside townhouses with price tags well into the millions. South Williamsburg, however, has a completely different vibe—the sidewalks are full of indie and artistic scenesters.
Williams' article described how a good majority of South Williamsburg residents feel let down by what North Williamsburg has become—they claim that their northern counterparts have turned their iconic Do-It-Yourself, bohemian-rooted neighborhood into an "East Manhattan."
The residents of South Williamsburg have every right to voice their disappointment with their Northern neighbors. Many New Yorkers admit  to taking neighborhood stereotypes into account—or, at the very least, with a grain of salt.  In this city, your neighborhood seems to be closely tied to who you are as a person, and South Williamsburg residents feel as though they're losing their identity.
Good or bad, reputation is important to at least acknowledge. Neighborhood stereotypes do not center solely on crime—a neighborhood's "personality" exerts a lot of influence on a person's feelings about a certain area when deciding to move. No one wants to be considered an outcast in his or her own home. Would a hipster stand out in the ritzy, uniformed sections of the Upper East Side? Would a traditional family feel out of place living amongst party-goers in the Village? The answer to these questions is, almost certainly, yes.
While it isn't always fair to judge a neighborhood by its stereotype, the fact of the matter is that people do. As a second-year resident of McMahon Hall, I am thinking about moving out of the dorms next school year. As I make my own apartment wishlist, I am admittedly taking the vibe of my neighborhood into consideration. For me, finding an apartment somewhere near Lower Manhattan would be ideal mainly because these neighborhoods have more of a "college culture." I do realize that this is a stereotype—not everyone who lives in these areas are young, twenty-something college students—but I believe that neighborhoods are associated with certain images for a reason. The popular real estate marketing website Urban Edge took note of this and even included a tab that lists neighborhoods based on the type of people who generally live there, confirming my notion that young adults typically live in the Lower East Side and Brooklyn whereas families with children tend to nest in the Upper East and Upper West Sides.
I understand that it is unrealistic to expect neighborhoods to never change. Take Hell's Kitchen, for example; once violent and gang-ridden, this New York City neighborhood has evolved into a dining and nightlife hot spot. At the same time, I can understand why South Williamsburg residents are so adamant about maintaining their artsy reputation. South Williamsburg residents aren't judging North Williamsburg for slowly evolving its "scene" as much as they are concerned about how their own image might be perceived. If you're an environmentalist, peace-and-love Williamsburg resident who supports a more modest lifestyle, you would be horrified to find out that someone assumes you live in a $7500-a-month, penthouse apartment due to the lifestyle of your "neighbors" a few streets down. Based on the connotation attached to a neighborhood's name, perhaps a "Williamsburg split" truly would be for the best for both parties in question.