Distinguished Panel Discusses Faith and Doubt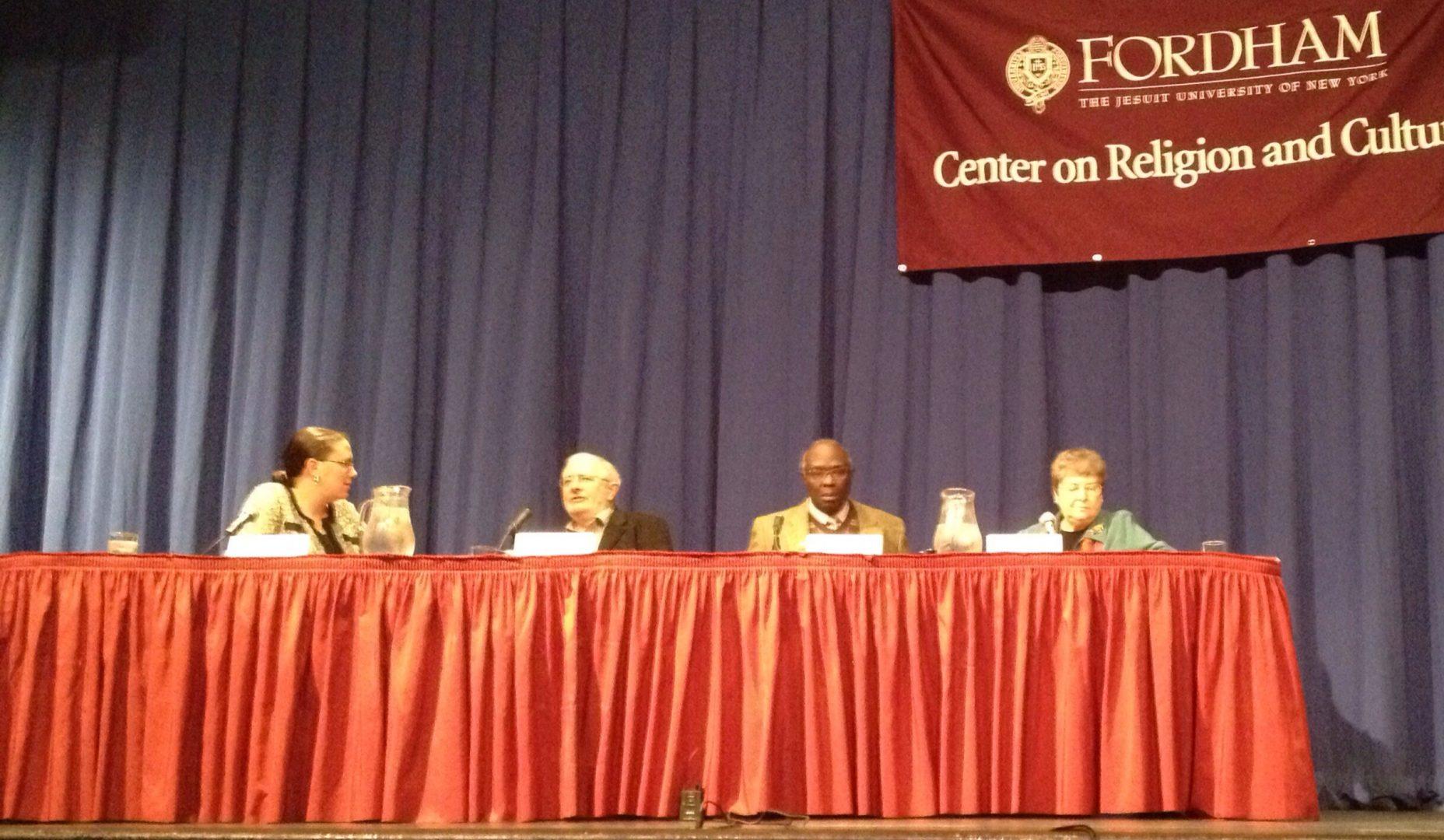 On Tuesday Oct. 15, the Fordham Center on Religion and Culture hosted a forum entitled, "Uneasy Grace: Can Faith and Doubt Co-Exist?" in Fordham College at Lincoln Center's  Pope Auditorium. The four speakers at the forum discussed the relationship between faith and doubt.
The forum brought together a panel of the following four distinguished speakers:
Terry Eagleton, author of "Reason, Faith, and Revolution: Reflections on the God Debate and On Evil;" Meghan Sullivan; Rev. John A. O'Brien assistant professor of philosophy at University of Notre Dame; Lamin Sanneh, D. Willis James professor of missions and world Christianity at Yale University; and Elizabeth Johnson, C.S.J., a professor of theology at Fordham.
In the discussion, Eagleton talked about the relationship between faith, certainty and doubt. According to Eagleton, it is possible for faith and doubt to coexist because both revolve around certainty. "Faith must be rational, in which one must be able to form reason for it. Faith must be rational, but reasons may not go all the way down," he said. "If faith then becomes a matter of certainty, what becomes of doubt? Doubts can only exist on a context of certainty. For you have reason to believe, you also have reason to doubt. Doubt entails certainty—it doesn't just do the opposite of it."
After Eagleton, speaker Sanneh discussed the importance of connecting reason and faith to each other. "As human beings, we cannot live alone. Agnosticism is unfulfilling for many. Our values are important, even though we cannot attribute anything to our ultimate reality," he said. "Reason is not for its own self a rehearsal."
Lastly, speaker Sullivan linked propositional faith and reason. "There are different kinds of history, science and moral philosophy that may contradict your beliefs. But the thicker your faith, the more protected you will be from the corridors of doubt," she said. "There are times when we were misinterpreting our faith and possibly had to change our mind. If we start to doubt all the theories behind Christianity, I think it will lose much of it's coherence and much of the original values it plays in our life. Respectable religions tell us that faculty of reason is the way by which we can develop our faith. For every belief I have, there is some faculty of reason I have to support holding it. "