Part-Time Janitor and Part-Time Aspiring Musician
There are many people who work tirelessly in order to ensure that Fordham College at Lincoln Center (FCLC) runs smoothly everyday. While faculty members, security guards and those who work at the Ram Café contribute immensely to the well-being of the college, there are certain individuals who play essential roles that are, unfortunately, usually overlooked: this includes the nighttime janitors. They can be described as invisible maintenance patrolmen who roam FCLC's halls, taking care of anything that needs attention.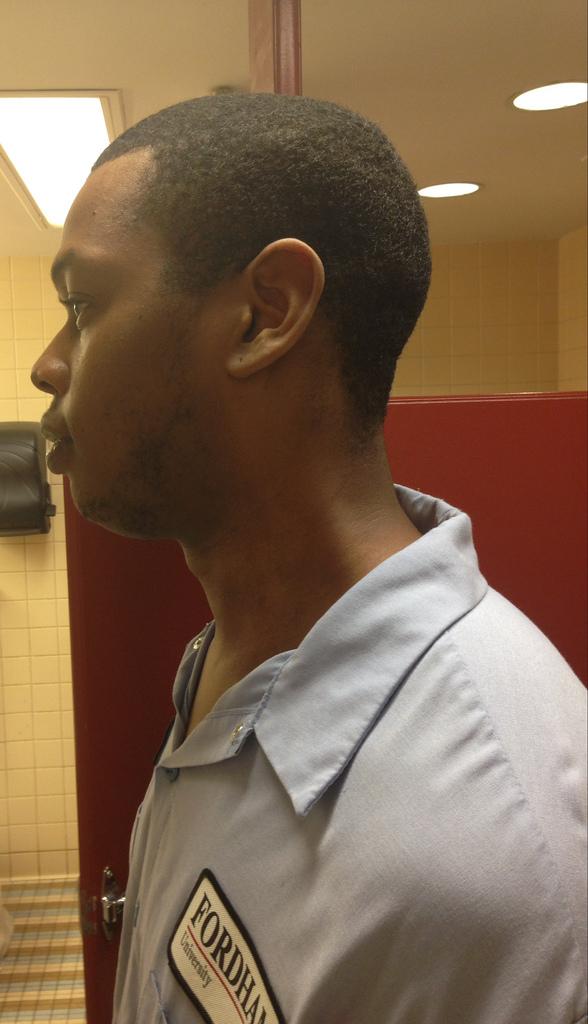 Take janitor Rashim Grays. Grays has been working at FCLC for two years. Typically, his night shift runs from 8:00 p.m. to midnight. He is responsible for cleaning the bathrooms in the Leon Lowenstein academic building, as well as cleaning its staircases three times a week. He also makes sure that Fordham University School of Law is kept in tip-top shape.
"Maintaining the 12th floor is pretty important," Grays said, when referring to one of the more significant aspects of his job. He mentioned that this is where the president of Fordham, Father Joseph M. McShane, S.J., and other important individuals tend to be when at FCLC.
While Grays also works part-time during the day, he states that he prefers the night shift.
"It's more quiet at night, and there aren't a lot of students," he said. "When there are [students], it can be tough to get anything done." However, one perk of working during the day is seeing the familiar, friendly faces of certain Fordham students that he has befriended. For example, there is a particular student by the name of J.T. whom Grays sees regularly and describes as always having a guitar.
There is more to Grays than meets the eye. He has a number of exciting and diverse aspirations that he plans on pursuing in the future. In addition to his janitorial duties, he dedicates a lot of his time to writing and producing music in his own home studio. Interestingly enough, Grays has actually produced a song for J.T.
Grays and one of his friends (fun fact: his friend produced music for rapper A$AP Rocky!) are music partners and are known as 183rd, named after the block they used to live on. Since Grays plays the piano, he is also able to incorporate the sounds of other instruments, such as the organ, through his keyboard,
In addition to his musical goals, Grays also has academic ambitions. A perk of working at Fordham is being able to receive tuition remission, the opportunity to take classes for free or at a discount. Grays is planning to take courses in computer science in the near future.
While he uses computers to produce music, he would also like to learn more about other elements like coding. Even though Grays would prefer solely focusing on music, he recognizes that it is better to have a few options. "I never put all of my eggs in one basket, no matter how good I am."
Since Halloween is fast approaching, it seemed fitting to ask Grays whether he's ever had a strange experience while roaming Fordham's halls at night. "They say that there is a ghost on the 12th floor," he said (it's a good thing he always makes sure that floor is spotless!). Nevertheless, Grays doesn't let this myth freak him out. He said that, like other tough-skinned and not easily amused New Yorkers, a ghost has to physically appear in front of him for him to feel freaked out. "It's just how we are," Grays said.