From "Smash" to 54 Below: Joe Iconis, Onstage and In Life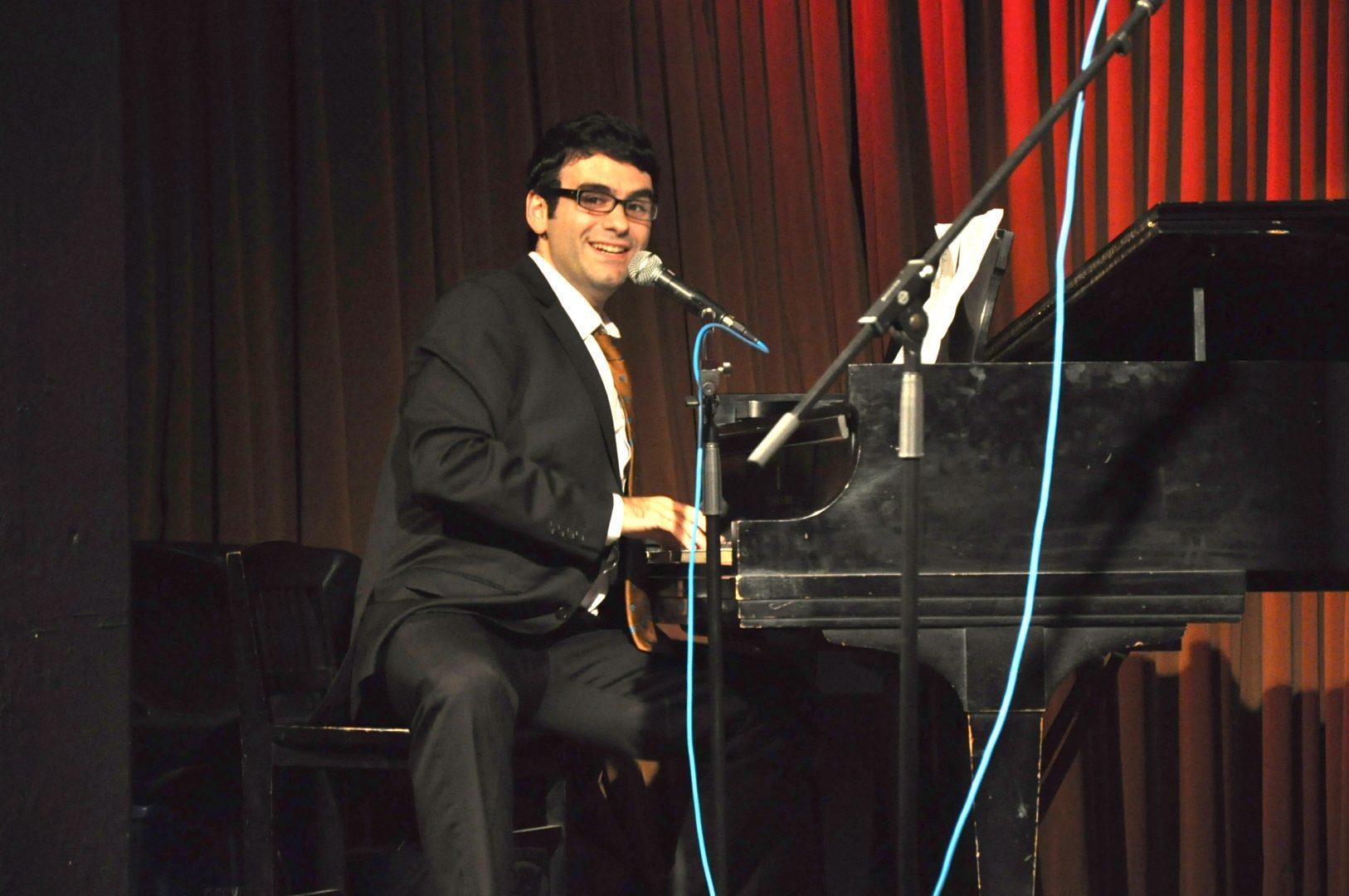 Though Joe Iconis is perhaps best known for his song "Broadway, Here I Come!" featured on NBC's "Smash," he's more than a one-trick pony. Iconis is currently preparing for his upcoming concerts just a few blocks away from Fordham College at Lincoln Center at 54 Below, and is beginning rehearsals for his musical, "The Black Suits," which is being mounted at the Center Theatre Group's Kirk Douglas Theatre in Los Angeles.
"I could not be more excited,"  Iconis said about the production. "It's this show about a high school garage band on Long Island and it was my thesis musical. And it's crazy. I got the idea to write it literally ten years ago and I wrote it really gradually over a few years." Having developed the musical gradually over the years, Iconis expressed his joy at it coming to fruition. "I'm so happy for it to have this production, which is the biggest production I've ever been a part of, and it's the most splashiest, fanciest production of any one of my shows," Iconis said.
Iconis grew up in Long Island and got a bachelor's degree in music composition from New York University (NYU) before entering NYU's Graduate Musical Theatre Writing program.
"When I was little, I would be in shows and plays because that's the only way you can participate in theater when you're that small," Iconis said. "Then I started playing piano and then as soon as I realized there were people who wrote the shows, that's what I wanted to do."
Iconis may be best known for his songs "Broadway, Here I Come!"  and "The Goodbye Song" which appeared on the second season of "Smash." Despite the series' critically low ratings throughout the entire season, Iconis's songs became hits, with "Broadway, Here I Come!" rising to number 33 on the iTunes Pop Chart the day after its broadcast. Originally, NBC asked Iconis to write a more upbeat version of the song, but, "it was so cheesy," he said. "No one was very in love with my silly, fast pop song. And then they kind of just ran out of time because they needed to film it."
The show featured Iconis' original version, which has since become a staple at theatrical cabarets. "It's a very strange thing," Iconis said about the song's popularity. "I wrote it when I was really depressed and I was mad and not having the best time in my life. And it's just so wild to me that people know that song… My mom will email me and be like, 'They played 'Broadway, Here I Come!' at the school event.' It's really weird. It's great, but it's weird."
Both "Smash" songs appear on Iconis' album "The Joe Iconis Rock and Roll Jamboree," which, according to the album's description, "plays like the schizophrenic jukebox located in the back room of the seediest theater bar that ever existed." Work began on the album in 2009, back when Iconis was still doing shows under what is now the album's title. The album was recorded progressively over the years. "The move to finish it was when 'Smash' was coming out…I was just like, I desperately want anyone who cares, who hears these songs, to be able to go and hear the full songs. And hear the people who have been singing them for so long sing them. Not that there's anything wrong with the 'Smash' versions. They're great."
Iconis regularly performs with a group he calls "The Family." "This whole 'Family' idea started from accumulating these actors that I loved. I felt like, not only are we friends, but it just feels like something different" Iconis said. Members of 'The Family' have appeared in all of Iconis' work, including his show "Things to Ruin," a theatrical rock concert with songs that "function as a short stories collection." A cast recording is available through Sh-K-Boom/Ghostlight Records.
People attending "can expect a bunch of my classic, old, standby songs. There's a great group of 'Family' members that are going to be with us," Iconis said. The family includes  Krysta Rodriguez, who appeared on "Smash" and is now in Broadway's "First Date."
The concert will showcase new selections from musicals that Iconis is currently working on. Additionally, to celebrate Iconis' love of Halloween, the concert will also feature a section entirely dedicated to it.
"The Black Suits" will run in Los Angeles through November. After that, Iconis plans on returning to New York to work on "The Family's" annual Christmas Spectacular show which he describes as "a twisted version of the Radio City Christmas Spectacular."