New York City Opera Shutters After Seventy Years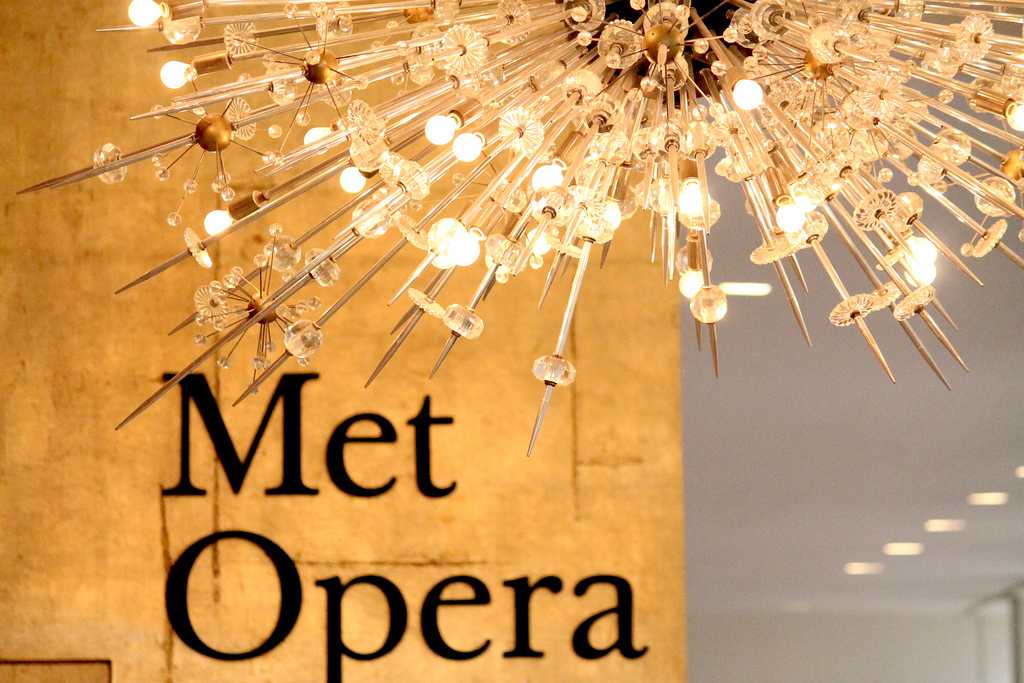 Founded in 1943 as the people's opera company, the NYCO has launched several great artists' careers, including Placido Domingo, Renee Fleming, and Beverly Sills who received an honorary degree from Fordham in 1997, according to Fordham records.
During the late sixties and through the early nineties, the City Opera mounted twenty productions a season at Lincoln Center; of late, only four productions have been performed around the city. Their most recent and final staging was of the Mark Anthony Turnage opera, "Anna Nicole," at the Brooklyn Academy of Music.
On the closing of the NYCO, many opera fans were dismayed, but not shocked. "Well, like everyone who likes opera, I found it upsetting but I was actually hardly surprised," said Lawrence Kramer, a distinguished professor of English and music at Fordham College at Lincoln Center (FCLC). In fact, for anyone who follows opera, there have been visible signs of distress. "It was sad. Really, for the last ten years, it's been struggling," Rev. Robert R. Grimes, S.J., dean of FCLC and associate professor of music, and author of "How Shall We Sing in a Foreign Land?: Music of Irish Catholic Immigrants in the Antebellum United States," said.
In its heyday, the City Opera was a very popular company with the intent of producing works that were more accessible to the public than those performed at the Metropolitan Opera. "They began as a real popular company, so they were doing standard repertory, often times in English, in ways that would be more accessible to people," Grimes said.
As "poor cousins of the Metropolitan Opera," as defined by Grimes, the NYCO found ways to make due with what it had: using simpler sets and staging at the David Koch Theater, which, in reality, was designed for ballet and not opera. "The city opera productions were always much simpler," Grimes said. "Innovative productions, young casts…it had a real energy to it."
Trouble for the opera company can be traced back to approximately five years. In 2008, General Manager Gérard Mortier canceled the City Opera's 2008-09 season, while the company's 2,600-seat Lincoln Center Theater was being renovated. "They made some controversial decisions," Grimes said. "There were rumors that it was never going to be reopened from the year that it was closed."
The rumors proved false, and they reopened the following season with a roster full of modern operas that were devoid of box office appeal, which resulted in a financial crisis that the City Opera was never able to recover from. "One might have thought that they would have returned to their roots, knowing they were in financial troubles in recent years," Grimes said.
After Mortier resigned his position, George Steel took control of the company, and, in an attempt to recover financially, moved the City Opera out of its expensive Lincoln Center home at the David Koch Theater, opting to perform in different venues around the city.
In September, the City Opera announced it needed $20 million from private donors to fund their seasons; $7 million was needed to survive through September. In one last Hail Mary pass, the NYCO launched a Kickstarter campaign to to raise $1 million, which proved unfruitful.
It's somewhat ironic that the New York City Opera's final production was "Anna Nicole"—an engrossing, outrageous and entertaining opera about a woman who spent the last six months of her life in the tabloids and press before she overdosed on prescription drugs.
The closing of the NYCO marks a shift in the opera world. "Opera companies depend on fundraising," Kramer said. "That failure to raise enough money suggests opera is dead, but it's not." Though some opera aficionados, like Kramer, are optimistic, there is a cloud of reservation hovering over others.
"It has been pointed out that most of the great cities of the world have two opera companies—London does, Berlin does," Grimes said. "What does that say about New York these days? What does it say about the future of opera?" As it is for now, we are still waiting for an answer to these questions.
Additional reporting by Kara Jagdeo, Asst. Arts & Culture Co-Editor