Salinger Between the Lines: What Will Become of a Great American Legacy?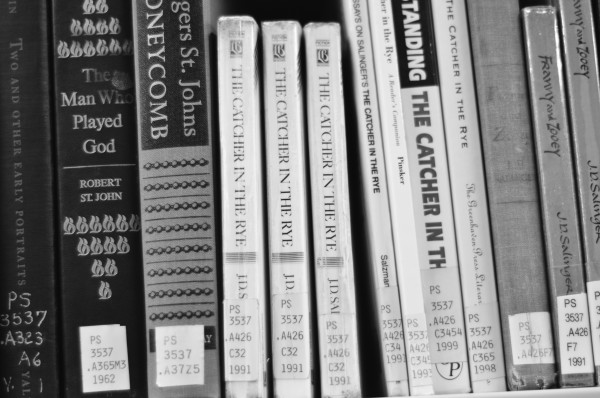 Holden Caulfield, the main character of "The Catcher in the Rye," says in the modern-classic: "What really knocks me out is a book that, when you're all done reading it, you wish the author that wrote it was a terrific friend of yours and you could call him up on the phone whenever you felt like it."
The quote seems especially self-referential; for fans of the novel and its classically angst-ridden teen anti-hero Holden Caulfield, that fantasy is about to come true. To celebrate "Banned Books Week," which raises awareness of censorship from Sept. 22-28, it seemed fitting to explore the changing legacy of J.D. Salinger, the man who wrote one of America's most beloved banned books: "The Catcher in the Rye".
This past August, a controversial new biography and related documentary, "Salinger" by David Shields and Shane Salerno, about J.D. Salinger, the infamously semi-reclusive author revealed that previously unread works of Salinger will be published posthumously as soon as 2015. What does this, and other revelations, mean for the legacy of a mysterious writer and for the literary world in general?
The biography and documentary promise a deeper look into the incredibly private life and works of Salinger. "He wanted to lead a private life, which needs to be respected in a way," Kirkwood Adams, professor of English at Fordham College at Lincoln Center, said. In fact, after the enormous success of "Catcher in the Rye," Salinger became disenchanted by public life, and eventually retired from publishing and retreated from New York to a simpler life in Cornish, New Hampshire. His quasi-reclusion served only to fan the flames of his mystique and "he had a lot of reasons to be private" director Shane Salerno said in an interview with Vulture.com. Some of these reasons included in the biography, reveal his attraction to much younger women, his purported marriage to a Nazi spy and the aforementioned secret manuscripts.
Salinger's writing and "The Catcher in the Rye" in particular are so valued by readers because of "how sensitive to melancholy and sadness the works are," Adams said. Yet this philosophy of celebrating angst and rejecting "phoniness" seem contrary to the point of the biography and documentary, which the Washington Post suggests is exploitative, "rushed to market" and "expensive." Adams, however, holds out "hope for something that would challenge our expectations of who he was as a writer. That would make me very excited."
For fans who wish to learn more about the secret world of J.D. Salinger, the biography is currently available in stores, and the documentary film is set to premiere as the two-hundredth episode on American Masters in January 2014. Regardless of any controversies or mysteries linked with the new information, exploitative or not, it seems clear from his literary works, that J.D. Salinger would certainly agree with the motto of "Banned Books Week," which includes "celebrating the freedom to read."