Beyond The Art History Department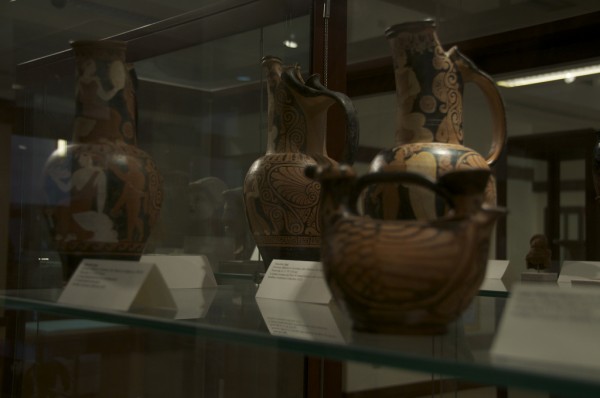 All Fordham students are required to take a fine arts course as part of the core requirement. Many choose "Intro To Art History", but don't always know exactly how this course of study could bring them to a future job.
According to Fordham's Art History Department Chair and Associate Professor Nina Rowe, "this trend is not only true of freshmen, but also the majority of Art History majors and minors," who usually believe that possible job opportunities are limited to teaching and museum studies. This year, Fordham's Art History department has organized many events in order to open students' eyes to the numerous possibilities that the study of art history opens the door to.
On Oct. 2, from 6:00 p.m. to 7:30 p.m., the conference "Beyond the Art History Major" will take place at Fordham College at Lincoln Center (FCLC). This initiative will include a conference presented by Fordham alumni who will explain what path they took in their art history career after graduating from Fordham. "Beyond The Art History Major' is designed by people who know what it means to be an undergraduate at Fordham," said Rowe. "It is a conference that will concentrate on the great deal of communication between students who will go through their singular processes of looking for a job," Rowe said.
The speakers include: Kathy Battista, Fordham College at Rose Hill (FCRH) '92, currently a professor of Contemporary Art and Program Director at Sotheby's Institute of Art in New York, Jennifer Surprenant, FCRH '06, an associate lawyer at Greenberg Traurig LLP, Thomas Capelonga, FCRH '10, now Program Assistant in area of Art History, Conservation, and Museums at Andrew W. Mellon Foundation and Roksana Filipowska, FCRH '10, currently a PhD student at the University of Pennsylvania, clearly cover many job-areas in art history. The discussion will cover some major questions: what were the greatest professional challenges they faced during their undergraduate career at Fordham? What aspects of their Fordham education best prepared them for a career and nonetheless, what are the most exciting and fulfilling aspects of their current work.
IF YOU GO:
What: "Beyond the Art History Major" conference
Where: McMahon Hall Rm. 205/6, Fordham College at Lincoln Center
When: October 2, 2013
Time: From 6:00 p.m. to 7:30 p.m.
A number of other initiatives were started by the department, including Art Works, a series of conferences started this year, featuring effective speakers in the field of art history.
Art Works meets the same goals as the conference "Beyond The art History Mayor".  "We want students to start to realize that there are a wealth of professions available to them that rely on a deep knowledge of art history," said Rowe. "They look at faculties and think that they can only do that." In fact, Rowe worries that students mainly think that with an art history degree the only profession that they can undertake is teaching.
Art Works will meet for its second conference, "Reaching The Public: Museum Education" on Oct. 9 at the Cloisters.
The speaker, Nancy Wu, education director at the Cloisters, is an example of a relatively unknown career option that may come from a study in art history. "The speaker's concentration is teaching, in both the fields of nursery school and museum studies to high school students," Rowe said.
Other events of Arts Work will meet throughout the fall semester (the spring the speakers have not been announced yet) and will include all different kinds of speakers.
Space is limited; please email Professor Nina Rowe at [email protected] to reserve a spot.
IF YOU GO:
What: "Reaching the Public: Museum Education" by Nancy Wu
When: Wednesday October 9
Where: Entrance to the Cloisters. 99 Margaret Corbin Dr, New York, NY 10040
Time: From 4:00 p.m. to 5:00 p.m.