New York Fashion Week First Timer at Carolina Herrera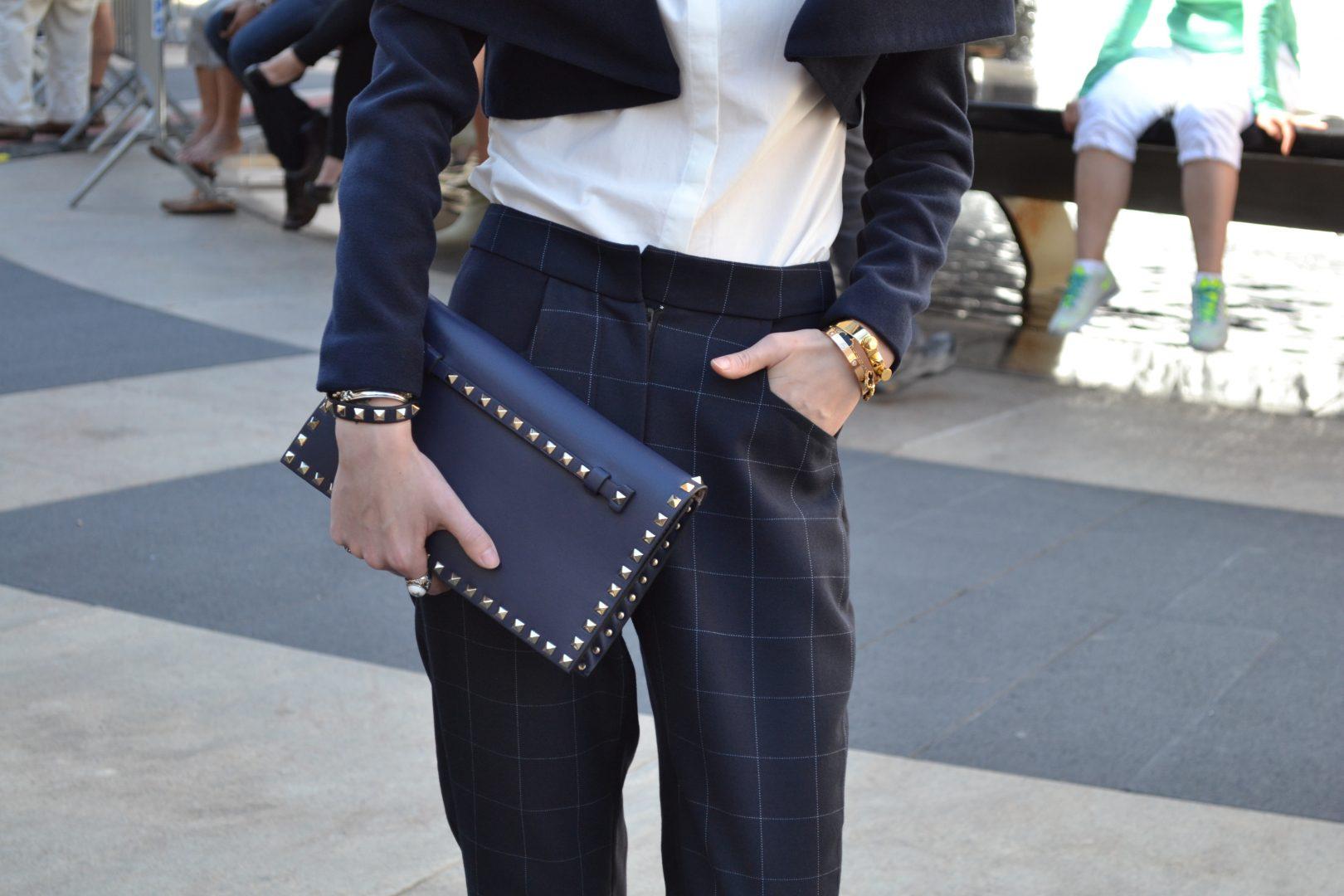 Mercedes-Benz Fashion Week has come and gone by so quickly that I already felt serious nostalgia as I walked through Lincoln Center Plaza on day seven. When I received the invite to my first New York Fashion Week (NYFW) show, forVenezuelan-American designer Carolina Herrera, I felt completely dorky about my speedy R.S.V.P. and I said "Duh! Of course I will attend! Totally!!"—Not in that exact verbiage or manner, but you get the point. I felt an unusual sense of fashion euphoria the day I knew I was about to enter and experience the House of Herrera.
It would be easy to say that Herrera's collection was lively, mesmerizing and as classy as she is. The clothes were gorgeous to admire as glamazons glided down the runway. But, for those of you who aren't so concerned with the collection analysis for Herrera's Spring/Summer 2014 collection, let's rewind to the long minutes before the show began.
After attempting to look high-fashion and runway-ready that morning, I walked up to security so they could check my ticket before I was permitted to enter.
Turns out I was 10 minutes early and had to wait. Surely, I got the memo that this was a fashion event, but I just didn't arrive fashionably late like I was clearly supposed to.
To kill some time, I figured I'd just roam outside of Lincoln Center and admire all of the bombarded but definitely well-dressed fashionistas that street-style photographers would hound as soon as they discovered a brand new muse—and then repeat.
You'll see a lot of people that have candied color hair anywhere from red to rainbow. Since it is NYFW, and anything goes, the fire-engine red hair and pink-blue cotton candy afros weren't particularly striking as they should be. Although, when a man passed by with his purple dyed poodle, the shock factor skyrocketed a bit.
When I passed by, thinking I was in the background of some very creative street style photos, a few photographers ended up flashing lights in my face and snapping photos of my outfit.I tried to act completely underwhelmed by their presence, cool and collected. I wore a flouncy skirt with a tucked in button down and a leopard cape with black, studded platforms. I'm sure my wearing of a cashmere cape in 80-degree weather fascinated the photographers. Fashion hurts and outfit sacrifices are made. I speculated that that's probably what it took to have a street style photographer scout my outfit and that was the fun part about it.
So back to security; celebrities and seated guests are granted to enter before anyone else. But after that, it was easy; we were in the theater and then the fun really began. Spotted front row and center was Editor-in-chief of American Vogue Magazine, Anna Wintour, talking to Creative Director of American Vogue Magazine, Grace Coddington. For me, this was probably one of the most defining moments of my fashion fervor. As my friend and I were scrambling to get seated, I kept my eyes on Anna.
It was evident that in fashion, everyone knows everyone. People all around you are exchanging numbers, socializing and getting ready to gossip about the shows they have seen or the shows they are going to see.
When the models finally started to strut the runway (supermodel Karlie Kloss looked jaw-dropping and is even taller in person), all sorts of things were happening. Once again, photographers hovered over the audience and flashed their cameras, famous fashion bloggers took serious notes while they examined the collection, and it seemed like everyone who is anyone anticipated a simple "head-nod" from Anna Wintour to convey her approval of Herrera's collection.
For a split second, I felt more fused with the entire fashion world than ever.
It's ironic, because I was only a spectator on the sidelines who's a fashion enthusiast through interest and hobby. That's the funny thing about these fashion shows. They have the ability to either simultaneously make you feel like you're part of something prestigious or a complete neophyte who's entered a world of vogue chaos.
Fordham College at Lincoln Center is located just two blocks away from all of this fashion flashiness and we're lucky enough to have the opportunity to experience it after we head out of classes. Although, fashion people, the PR girls and fashion interns all looked like they were totally over what might have been their 20th + consecutive fashion week, I'm extremely grateful that I was able to actually see a NYFW show like an insider.