Standing In The Stars: The Peter Mayhew Story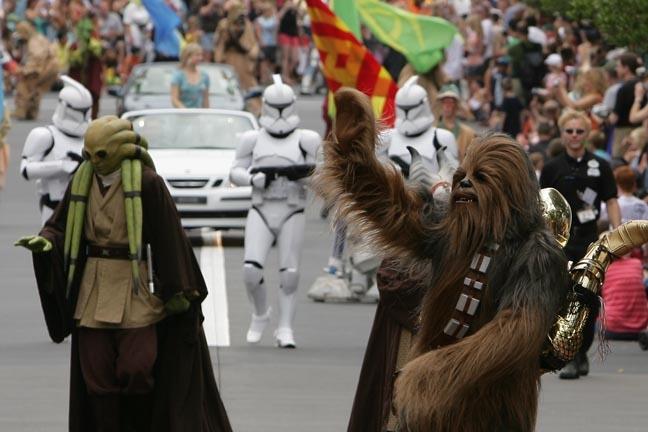 Most people know Peter Mayhew as the beloved character "Chewbacca," from "Star Wars". What most people don't know is that Mayhew, who is seven feet three inches tall, was born with a condition known as "Giantism," or abnormal largeness. This condition eventually helped him to nab his role in the "Star Wars" movies. However, over the years, his condition did some serious damage to his knees and his ability to walk.
As a result, his knees ceased to support him, and he is scheduled to receive a number of important surgeries in order to treat his condition.
In an effort to document Peter's journey, Director W. Ryan Ziegler decided to film Peter's process through his road to recovery. The project has already garnered significant attention from supporters, with donations piling up daily on their Kickstarter campaign.
Ziegler said, "We will be filming Peter at his last convention before the surgery, interviewing him and his celebrity friends from the 'Star Wars' circuit. It will detail Peter's life and struggles as a giant, at home and in the entertainment world. We will cover the surgeries and follow him through the two months of rehabilitation. Finally, we will film Peter celebrating his recovery with family, friends and fans."
Jon Bremner, Fordham College at Lincoln Center '13 alumnus, is also heavily involved in the project. Fresh from graduation, Bremner hopped on the chance to work on this documentary. "When Ryan told me that a film project of his had just been greenlit" Bremner said, "I asked if I could come onboard and he said  'of course.'"
The project not only aims to record the recovery of one of the sci-fi world's most beloved characters, but it also aims to tell the story of one man overcoming huge obstacles to gain back an ability most people take for granted each day.
The documentary is currently in its first stages of production and, judging from the Kickstarter response, it is bound to be a film worth investing in, emotionally and financially. In the words of Director W. Ryan Ziegler, "Let's help get a Wookie to walk again!"