Romeo and Juliet Opens Tonight at the Richard Rodgers Theatre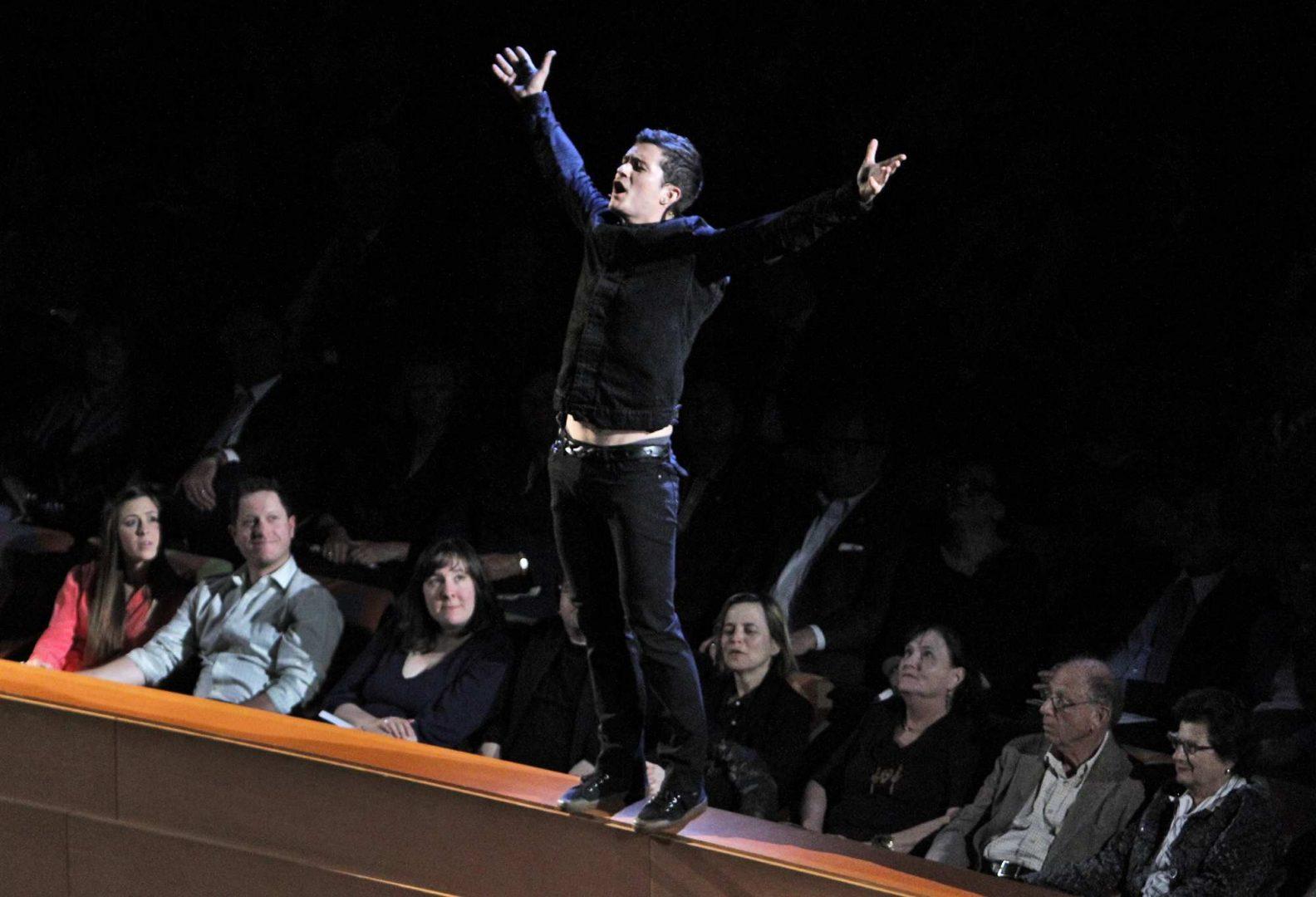 William Shakespeare's classic "Romeo and Juliet", which is older than the first British colony in America, is now opening for the first time on Broadway for the first time in 36 years at the Richard Rogers Theatre. The show extends on this metaphor of mixing antiquity and modernity as it tells one of the world's most beloved love story.
The depth and universality of the show lies in the fact that it could happen anywhere, at any time. The actors speak like Queen Elizabeth and dress like Kristin Stewart, they rumble around on bikes while fighting in front of an early-Renaissance fresco. It's a strange and unsettling phenomenon, almost like watching a high school production that created an impressive set and then it ran out of costume funding after. At times it feels like the director, David Leveux, couldn't pick a time period, but the even stranger thing is that they actually don't need to.
The play revolves around two constant truths about humans; they'll always hate each other, and they'll always love each other. Exploring this theme of balancing eternal love and destructive hate are the more prominent focus of this show, more so than producing a historically accurate Shakespeare play. The casting underscores the theme by color-coordinating the cast (the Montagues are all white while the Capulets are black) without focusing on racial-based hatred. This succeeds in highlighting the pervasive nature of hate; it can be based on color, creed, family, or just about anything else.
"Romeo and Juliet" is an obvious vehicle for Orlando Bloom, who is playing Romeo, which he rides well. He effectively portrays the purity, passion, and energy of youthful love. In a Playbill interview he claims that despite the fact that he's 36, he has "an innocence that lends itself to the character." It also doesn't hurt that his eyes are like soft amber lakes set in alabaster combined with elfin good looks.
Condola Rashad, who plays Juliet, fills the role of the tragic heroine well and proves comfortable on Broadway, coming off her performances in "Stick Fly" and more recently "The Trip to Bountiful." She really hits her stride in the second act, which she begins manically in love and ends hauntingly resigned to her fate. Other notable portrayals are Jayne Houdyshell, who is perfect as the frazzled and loveable "Nurse," Christian Camargo, who is hilarious, if slightly too old, as "Mercutio," and Justin Guarini, who is acceptable but forgettable as "Paris" (much like his post-American Idol career).
"Romeo and Juliet" premieres September 19 at 6:30 p.m. the Richard Rogers Theatre. Tickets start at $77 for the Broadway version of Verona's star-crossed lovers.
IF YOU GO
Where: the Richard Rogers Theatre , 226 W 46th Street
Price: $77 (check website for student rush deals)