GO! Holds Information Session for Winter Projects
The Global Outreach (GO!) program held a Winter Project Information Session to inform students about the 2014 Winter GO! Projects on Monday, Sept. 16 at 5 pm in the Student Lounge at Fordham College at Lincoln Center (FCLC).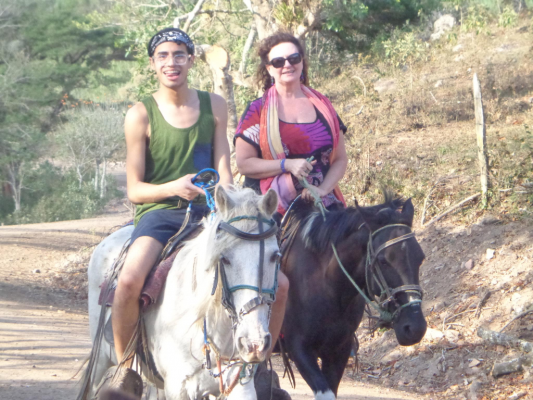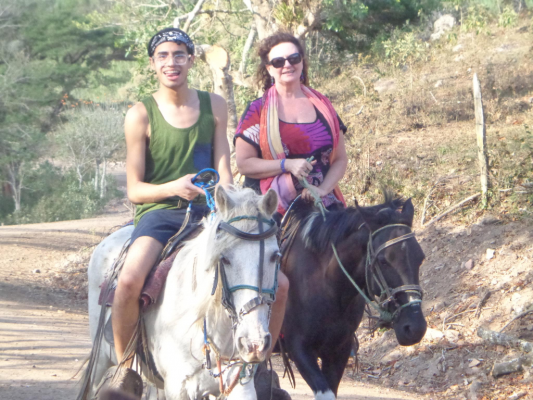 The student leaders of the three Winter Projects: GO! Camden, GO! Florida and GO! Ecuador, spoke about their upcoming projects while board members informed students about the mission of GO! and the application process.
Hanna Tadevich, FCLC '15, the leader of GO! Camden, explained that her team are going to be working with the Romero Center, a social justice program in New Jersey. They will be doing service in a school, food bank, wheelchair community and center with people affected by HIV and AIDS as well as engaging in conversations about race and poverty. The group will also view community art murals in Philadelphia.
Elizabeth Reynolds, FCLC '14, the leader of GO! Florida, told students that her team will learn about issues of education, fair wages and farm workers' rights while working in a soup kitchen and an after-school program. Reynolds's group will also visit the Everglades National Park.
Emily Gordon, FCLC '15, the leader of GO! Ecuador, discussed the last 2014 Winter GO! Project offered. Gordon's team will assist the Working Boys' Center by working in vocational programs and literacy education, helping families of working boys in Ecuador. The group will also work in schools and tour the Church of the Companella.
Kimberly Kaiser, FCLC '17, found the meeting to be very informative and wants to become involved in GO! Ecuador. " I like the idea of working with young boys who have been taken off the streets and are now given the opportunity to be educated," Kaiser said.
"The program is a direct link to our Jesuit mission, as a Jesuit institution really wants students to learn about issues of poverty and injustice," Paul Francis, director of GO!, said. "It is a way [for students] to really get into communities and find out what's happening around the world," he added on.
GO! is overseen by the Office of Mission and Ministry and provides opportunities for Fordham students to do direct service and experience cultural immersion around the world.
After completing an application and an interview, participants are sorted into teams with approximately ten students, one leader and one chaperone. The teams do service with domestic or international organizations. Projects are offered in winter, spring and summer and vary in length and focus.
When asked his favorite thing about GO!, Jaime Rodriguez, FCLC '14, GO! board member said " [the program] can offer a very authentic and loving community, and not only the community you interact with on your GO! project, but a community with your peers here at Fordham."
The GO! application for the three winter projects are available on www.fordham.edu/go, and are due Sept. 23.