Soccer Steadily Gaining Popularity in United States
With Major League Soccer (MLS) and international fan bases growing stateside and both cultural and business perspectives showing the arrow trending straight up, all evidence points to it—soccer is only going to get bigger in America.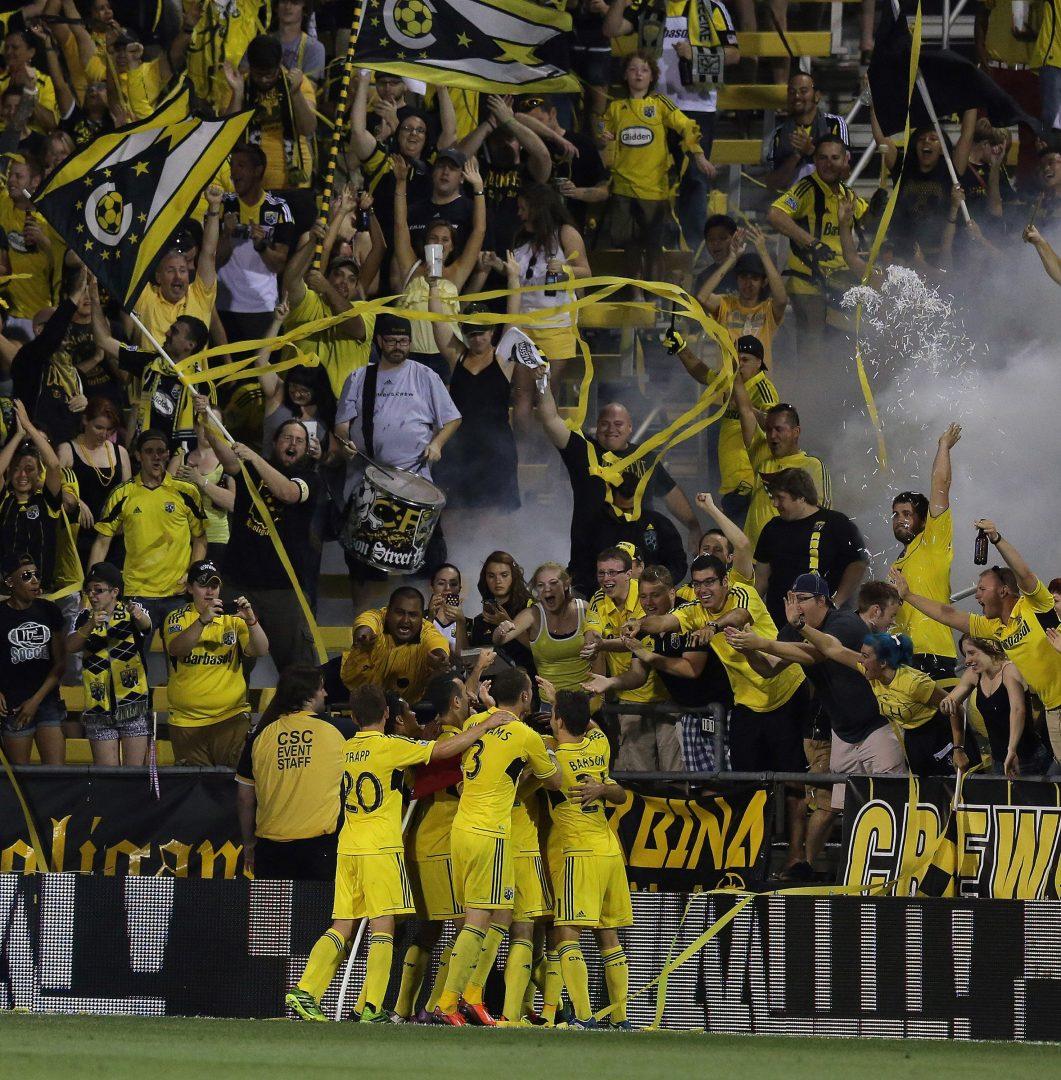 The sport that's been the biggest in the world for decades is now poised to take its place amongst the current top three in America. According to social scientist Rich Luker, soccer's popularity in America has started to climb to the heights of baseball and basketball. Luker's poll revealed that in 2012, a number of soccer players, such as Real Madrid superstar Cristiano Ronaldo, Barcelona prodigy Lionel Messi and the legendary David Beckham landed on a list of most popular athletes in America, even ranking ahead of the likes of the National Basketball Association's (NBA) Dwayne Wade.
But Luker's most astonishing figure? The preferences of the 12-24 age bracket. The poll found that the second favorite sport of this group was in fact pro-soccer, beating out pro-basketball and even America's pastime, baseball, itself. The growing number of immigrants from soccer nations, especially within Latin America, has been cited as a major factor. However, Luker attributes this increase in popularity to a generational shift, as more and more kids start watching soccer early on. "Kids growing up today gain cachet and social currency by knowing about the sport," Luker told ESPN. "It is an inevitability that soccer will soon be as popular as MLB and NBA."
Co-founder and President of the FC Bayern Munich Fan Club of New York City, Matthias Schmitt, started the club in 2012. Schmitt set up base at New York sports bar Smithfield,alongside a number of other soccer fan clubs. As an avid Bayern Munich fan, the German expat thought it peculiar that no such fan club existed given the number of Germans and soccer enthusiasts in New York. From its humble beginnings with 25 initial members, the club has since expanded to over 60 members. "It's really beyond what I expected," Schmitt said.
Smithfield co-owner Kieron Slattery was more than happy to share his enthusiasm for the game when he opened the bar over a year ago. In his almost twenty years in the U.S., Slattery, who originally hails from Dublin, has noticed the enthusiasm catching on. "When I first came over here, football/soccer, whatever you want to call it, was a left-wing, commie sport," he adds. "But nowadays you'll get a guy who's a Jets fan and a Liverpool or United fan and a Red Bull fan."
The result has been the likes of these international athletes becoming household names—just ask any soccer mom about Becks. But they're not the first. Soccer legends Pelé and Franz Beckenbauer paved the way for them after their move to the New York Cosmos in the late 1970s. Fancy thinking a U.S. team was once the envy of soccer greats around the world.
Some of Team U.S.A.'s most notable players, including captain Clint Dempsey, Michael Bradley, Jermaine Jones, Jozy Altidore and goalkeeper Tim Howard, are all based in Europe. Playing for the big dogs over in Europe has bode the U.S. men's national team well, having come up to par against the likes of England, Ghana and Costa Rica.
Do the math, and it all adds up. According to NBC, approximately 3 million kids play soccer in the U.S. According to the Luker poll, soccer is the second favorite sport of 12-24 year olds. But the most interesting figures lie elsewhere. The 2010 World Cup in South Africa marked a turning point in U.S. interest in soccer, and the numbers back it up.
According to Reuters, the first 14 matches of the 2010 World Cup, televised in the U.S. by ESPN and ABC, raked in an average crowd of 3.35 million viewers – a 64% increase from the 2006 World Cup. The Nielsen Company reported a total of 24.3 million U.S. viewers who saw the World Cup Final in 2010 between Spain and the Netherlands – the most watched soccer game in American television history. To give an overview: even the most watched Super Bowl, Academy Awards, or Olympic game has yet to surpass viewership of the World Cup; the Final in 2010 alone boasted over 700 million viewers worldwide.
Some television networks, such as FoxSoccer, have been born out of the hype and are dedicated solely to televising all things soccer. Other American networks such as ESPN, NBC and ABC have expanded to include soccer—both MLS and international—in their programming, especially during major events, and in 2009, counterpart ESPN International bought the rights to show MLS in the U.K.
The soccer hype has also carried over into the video game world with the success of Electronic Arts' (EA) FIFA game franchise. According to Digital Trends, within its first week of release in 2011, FIFA '12 sold over 3.2 million units—the highest first-week sales of any sports video game at the time. "Young Americans are now developing emotional connections to teams like Real Madrid, F.C. Barcelona, and Manchester United through our game," EA Sports general manager Matt Bilbey said. He may be right, especially with Detroit Lions wide receiver Calvin Johnson admitting "I play [Madden] rarely; I'm more of a FIFA soccer guy."
U.S. Soccer marks its 100th anniversary this year, and even held a number of festivities in New York to commemorate the signing of the U.S. soccer charter in 1913. Over one hundred years later, the game has had its ups and downs, but many are certain about the increasing popularity of soccer in the U.S.