Fordham Made Poor Decision in Renewing Sodexo
On May 15, Fordham announced that they would be keeping Sodexo as their primary food provider for the next 10 years—a decision that shocked a lot of students. After Fordham was given the title of  "college with the worst food" by the Princeton Review, I assumed the university would want to take drastic measures to change the cafeteria's reputation but that doesn't seem to be the case.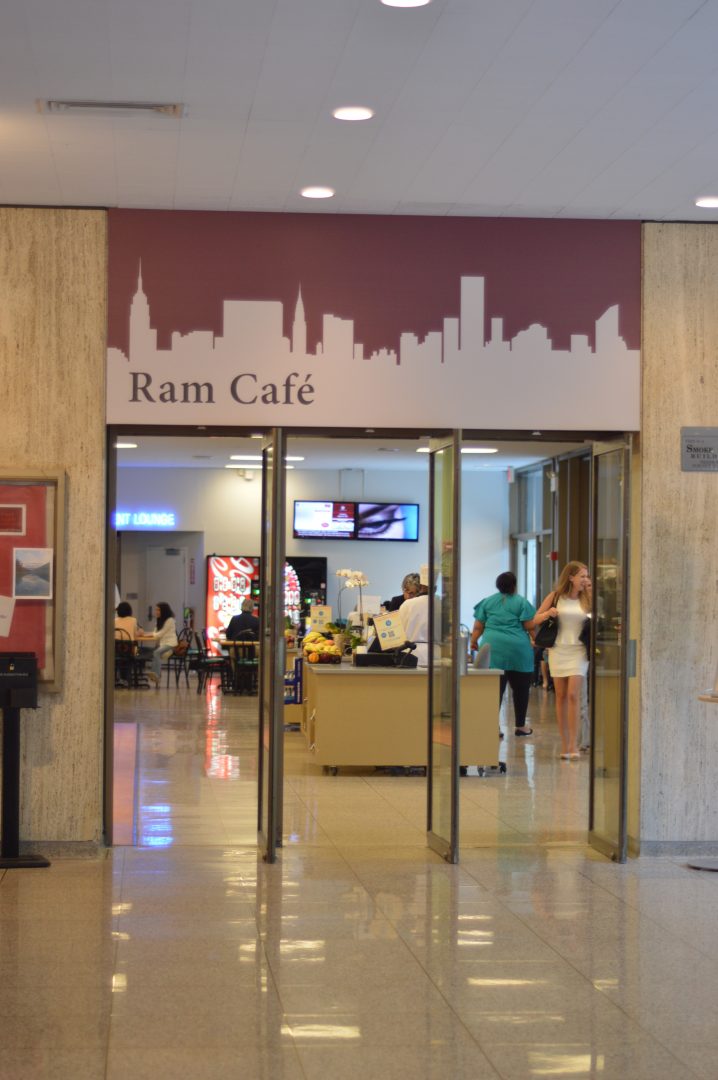 Although prospective students tend to focus more on academics, location and cost when looking at a school, food and meal plans are just as important. Having a buffet style cafeteria filled with healthy, tasty options is something that a lot of students take for granted. I didn't realize what I was missing out on until I visited my friend at UMass Amherst. I spent the entire visit exploring their top ranked food and cafeterias. Not having to cook for myself or spend money on the overpriced, subpar food at the Ram Café was an incredible relief.
Imagine having a restaurant-quality meal in Fordham's cafeteria. Not only would there be many different meal options, but you could eat there any time of the day—late nights, weekends and holidays. You could choose to spend the day studying or doing work in the cafeteria, all while eating an endless amount of delicious food.
Fordham had a real chance to bring that kind of change to our school, but when they renewed their contract with Sodexo they ultimately decided not to. The university stands by their decision, stating that they chose to re-sign Sodexo because their proposal showed promising dedication in changing the reputation of Fordham's cafeteria. However, it's difficult for me to support the contract renewal when it feels like Fordham ignored students' complaints and concerns about the quality of the food.
Expecting the Ram Café to get a buffet-style upgrade is unrealistic given the large commuter population at our campus, but changes still need to be made if Fordham wants to improve the reputation of their food. And that "makeover" over winter break? It made the cafeteria a little prettier but in terms of food, we were better off during the fall semester. Now it seems like we have even fewer options, as well as smaller yet more expensive portions.
Unless our school starts listening to the student body and takes our concerns into account, Fordham isn't going to relinquish their title of "Worst College Food in America" any time soon.