Sodexo Stays at Fordham College at Lincoln Center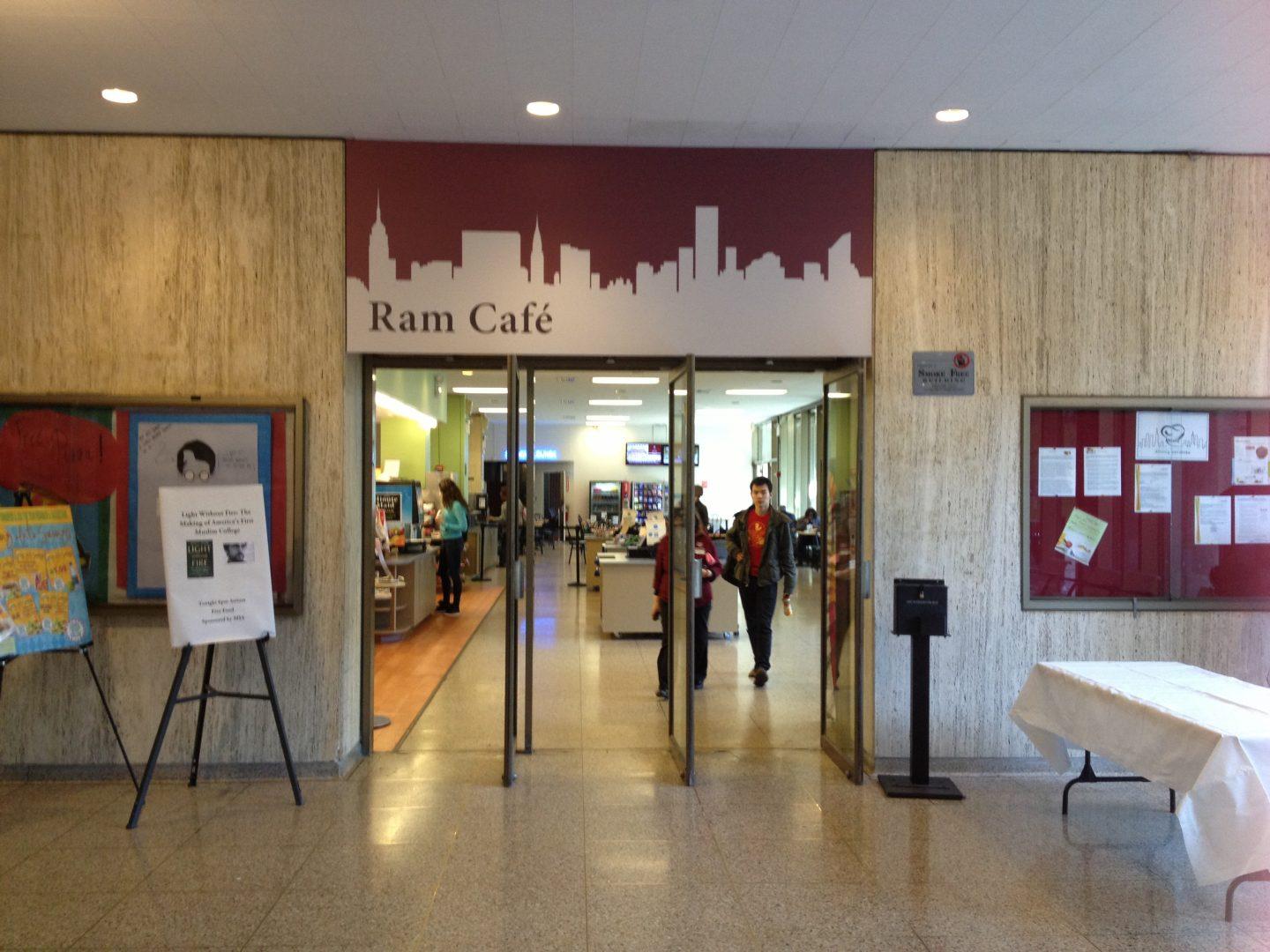 On Wednesday May 15, Fordham announced that Sodexo would keep their position as the university's primary food provider for the next ten years. In their new contract, Sodexo agreed to improve their service, as well as expand their services into the new residence building at Fordham College at Lincoln Center (FCLC).
According to the senior vice president for student affairs, Jeffrey L. Gray, the three committees, which include the student engagement committee, the steering committee and the working group committee, voted and made a joint decision to choose Sodexo.
"It is important to note – at the end of the process, we took multiple votes by committees. The final vote by the joint committee was 18 to 1, for the Sodexo proposal. And the vote from the student engagement committee was 8 to 0 in support of the Sodexo proposal," Gray said. "At the end of the day, the committee made a decision to support Sodexo."
This decision to support Sodexo relates, at least in part to their recent history at FCLC.
In their new contract, Sodexo agreed to introduce more incentives on improving their food services at Fordham. First, the company agreed to increase monitoring their food services. "Sodexo provides a different type of supervisory venue instruction, which includes a couple of different layers of supervision; a supervisory consultant and different outside sources are dedicated to monitoring the contract, and everything that is in [Sodexo's] service provisions, performance goals and delivery of food options" Gray said.
According to Alexa Rodriguez, FCLC '13, former president of FCLC's United Student Government (USG), Sodexo was the best deal out of the four other dining contenders. "Out of the four other presenters, Sodexo showed that they wanted [to be Fordham's food provider] really badly, and they showed that they were committed to making sure students were happy," Rodriguez said.
Melissa Gazal, FCLC '14, incoming vice president of student affairs of USG, stated that the decision was not easy. "Echoing off from [Rodriguez], Sodexo's commitment to improving their services was incredible; [Sodexo] is extremely open to student feedback," she said.
When asked the level of commitment Sodexo was striving for, Rodriguez said, "[When Sodexo was presenting], they immediately pointed at their flaws based on student input and the Princeton Review." In August 2012, Fordham's dining services were rated the worst in the country according to the Princeton Review.
"[Sodexo] was basically saying that they want to penalize themselves if [Sodexo] finds that students are not happy with their new incentives. The gesture was a big deal for me," Rodriguez said.
In addition, Sodexo wanted to continue to respond to food sanitation issues that arose in 2011, when Fordham was cited for unsanitized food-preparation stations to qualify for a C rating, according to the New York Times article "Students Gripes have a Point: Campus Dining Services Fails Exams." According to Gray, "Onsite food safety specialists and nutritionists, including more frequent health inspections at Sodexo's services at Fordham, will help maintain food safety."
Furthermore, Rodriguez stated that Sodexo is also planning on bettering their programing at FCLC in the upcoming semester. "Some examples of programming include introducing more chefs. But more often, programing includes having little food give away for students, and implementing food specials. By this, [Sodexo] wants to enhance the experience of students," Rodriguez said. "[The programs] wants to make students want to walk through the café."
But despite Sodexo's upcoming improvements to their dining services, the company will not immediately resolve issues regarding pricing and portion sizes. "That conversation will play out between the Fordham's liaison and the company; the two are going to continue on portion to pricing. There is a relationship between [portion to pricing], but that conversation will play out over summer, and probably into the fall semester," Gray said. "[Fordham] is still trying to work through the new program [introduced beginning spring semester], and evaluating its results from students."
Check back soon  for more regarding the Sodexo contract and its effect on the new building.