Fordham Professor Michael Kimmel Combines William Shakespeare and Jeff Buckley in "The Last Goodbye"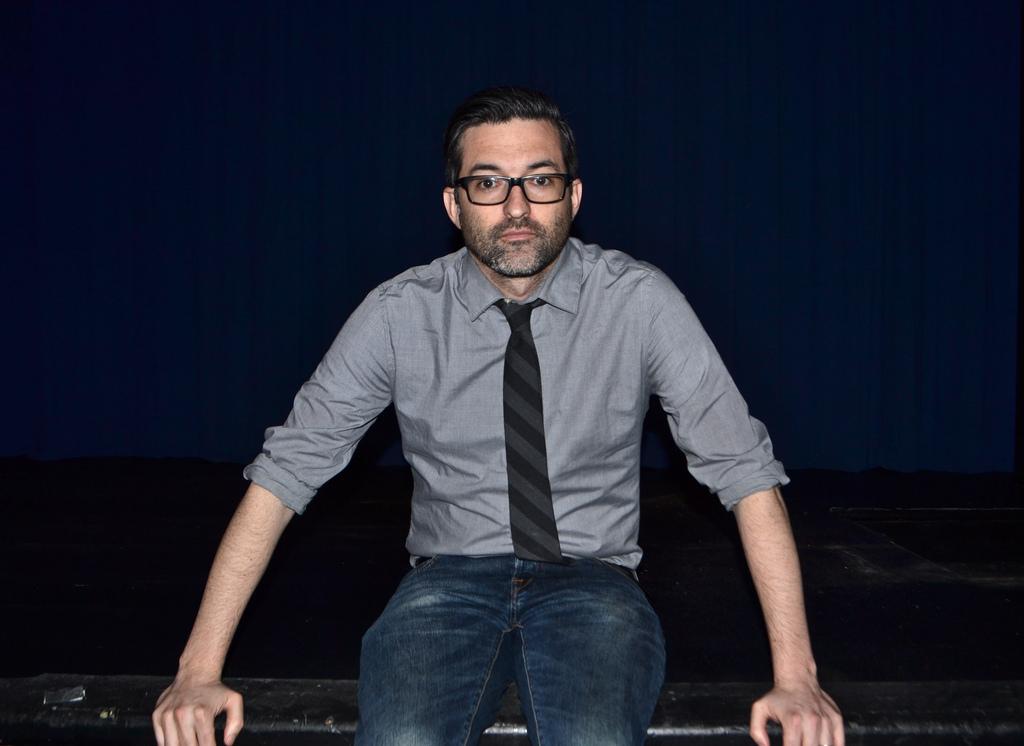 Michael Kimmel, a Fordham College at Lincoln Center's adjunct theater professor, has been hard at work on adapting "The Last Goodbye," a musical adaptation of Shakespeare's "Romeo & Juliet" using the music of Jeff Buckley. "The Last Goodbye" was last seen at Williamstown Theater Festival in 2010, and will open the Old Globe Theater 2013-2014 season in San Diego this fall, replacing the pre-Broadway tryout of "The Honeymooners."
Kimmel, who teaches Invitation to Theater and Performance and Art to third year BFA majors, initially conceived of the project, and has been attached to it ever since, both as creator, adaptor, and director. Alex Timbers will direct the San Diego production, but Kimmel will continue to craft the show. Kimmel is also currently working on a musical adaptation of Henry James' "The Turn of the Screw," and an untitled pop musical, both projects with popular musical theater composer Drew Gasparini.
Kimmel took a few minutes to speak to The Observer about "The Last Goodbye."
Observer: How did you conceive of "The Last Goodbye?"
Michael Kimmel: I was doing a reading of "Othello" and on the way to rehearsals and I had my iPod on and "Forget Her" by Jeff Buckley came on. I said to myself, 'Oh, that's funny. That's like Romeo talking to Benvolio about Rosalind.'
What I found is that the song worked as well as, if not better than, the scene in the play. It become sort of a challenge to myself to see if I can fit Jeff's music, which is a very small canon of work, and see if it worked in the rest of the play. After a couple of months of banging my head against the wall, I actually came up with a first pass that worked really, really well and that was sort of the impetus for it.
Observer: What about Jeff Buckley's music lends itself to Shakespeare?
Kimmel: What Jeff does, that a lot of people who make music don't do, is that Jeff sings from a place of 'in process,' of working through something – that raw emotion of still being in the middle of something, and that's active to play.
A lot of music is reporting or recalling – that's why people write musical theater the way they do – it's for the journey. "Forget Her" is about her being cheated on. It starts out with him actively trying to get her out of his head, and at the end, he still can't, which is like Romeo. "Thou canst not teach me to forget."
When you start putting the two together, they write metaphorically in very similar manners. There's a lot of the moon, and the stars, and fire, and light and dark, and again, because these are metaphors that you use for young love – not only the joy, but also the anguish and the tragedy.
Observer: Did you discover anything new in Shakespeare's play when you were trying to work in Buckley's music, and vice versa?
Kimmel: During the very first concert reading, my daughter was born. I've been a parent all through this time. What I love about "Romeo & Juliet" is that it's a really interesting litmus test, about what people read it or see it and what they bring from it. To me, it's about the relationships between parents and the children in the play.
We first meet Romeo on the street, which tells you as much as you need to know about Romeo. When we first meet Juliet, she's in her bedroom and she lives this sort of existence in this ivory castle and has never necessarily said no to her parents. You start to look at people who are trying to act like adults, or take adult steps without good adult role models and how that affects them. Jeff's music gives rawness to the emotionality of these young kids.
I don't think there's anyone alive who doesn't understand unrequited love at the age of fourteen, where you want to scream and you feel like it can never get any better. Jeff sings into the abyss – that seemingly endless place of sorrow and anger and rage – but he also combines five different emotions at once. I think that's very applicable to "Romeo & Juliet."
Observer: What is your favorite Jeff Buckley song, and Shakespeare play?
Kimmel: We just put a song in called "Witches Rave" that I'm really in love with right now. "Forget Her" is the song that started the whole thing, so it's a strong place in my heart…that's the song that I sing in the shower. There are so many bad versions of "Hallelujah" that going back to his reminds you how amazing that song is…I'll go "Grace" because it's so raw and every time that you hear him singing you can't imagine how he could sing another song after it.
Shakespeare play…that's actually weirdly harder! "Othello" is a beautifully structured played in some ways. The machinations and watching one person manipulate another to their own ends… watching that kind of puppetry is really beautiful, and I don't mean that the tragedy of it is beautiful, but the way the play lays out is.