Pet Peeves Revealed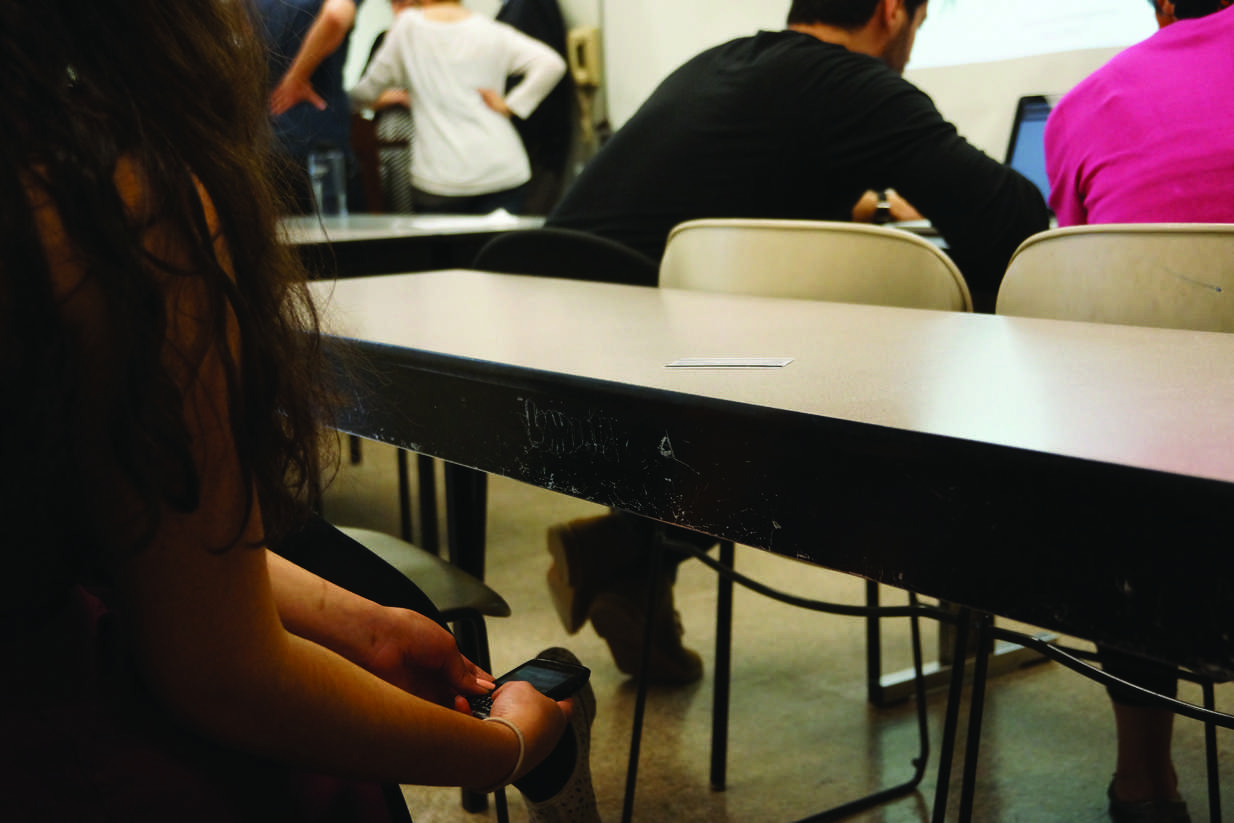 Ever wonder what annoys professors most? When finals are right around the corner and your grades are borderline, wouldn't it be helpful to know whether you're doing that one thing that could be driving your professor crazy? Fear not and take heed as Fordham College at Lincoln Center (FCLC) professors open up to share their biggest pet peeves.
As you might've guessed, texting is quite the classroom annoyance. Margaret Schwartz, assistant professor of communication and media studies said, "I think texting is disrespectful, especially since it's so obvious. Not only are you not paying attention in class, but you're also telling me you think I'm too dumb to notice you doing it." Rule of thumb? Just don't text, because there's really no way of hiding it.
Schwartz recalled a meme saying, "Dear students, I can always tell when you're texting—no one looks down at their crotch and smiles." As it turns out, your professors see much more than you think.
Many other pet peeves relate to a student's behavior in the classroom. Vlasta Vranjes, assistant professor of English, said it can be a problem when one student talks too much. "When a student goes on a tangent," Vranjes said, "the problem is that they're not talking to the other students. Oftentimes the comment has nothing to do with the reading and the class doesn't know how to respond, so the discussion suffers."
Anne Fernald, associate professor of English, agreed, "I call it the 'this reminds me of' comment.'" "The fact is, when someone says 'this reminds me of something I saw on 'Game of Thrones,' it's not very helpful and usually derails the conversation," Fernald said.
Fernald continued, saying that when the same student leads every conversation, it wrongly intimidates others from participating. All professors want your input, but try to make it pertinent to the lesson and try not to dominate the discussion in every class.
But don't be too shy. Doron Ben-Atar, professor of history and associate chair for undergraduate studies, said that what's also annoying is when students are afraid to engage or argue. "My biggest complaint about Fordham students is that they're too deferential," Ben-Atar said. "They don't argue with their professors or challenge each other." According to Ben-Atar, while respect is important, it's difficult to know whether students are learning if they're not criticizing and engaging with the material.
Many professors also get aggravated with student emails. "What's annoying are those emails at 4 a.m. that assume I'm going to grant a favor by the next day," Fernald said. Also frustrating is when students insist on emailing about something that would be better handled in person.
According to Schwartz, "Email has changed the way professors use their time. People come to office hours less, and office hours are really the best place to help a student." Schwartz said that when student emails are full of complex questions, she gets annoyed because it's harder to tell what the student is asking and how she can answer.
But remember, not all professors have the same pet peeves. Vranjes, Schwartz and Ben-Atar don't have a problem with informal emails, while Fernald said, "When an email starts 'hey Prof,' I'm less inclined to grant the email's request."
Professors also sometimes disagreed when it comes to students contesting grades. Fernald said she admires a student's ambition for doing so and is happy to talk about it.
Schwartz, on the other hand, said that when a student argues a grade, it feels like an insult to her because she spends such a great deal of time trying to find fair methods of grading. "It's the thing that makes me the most enraged," Schwartz said.
So what's the bottom line? These tips can help, but the best way to learn what annoys your professors is by getting to know them individually and finding out the unique expectations and pet peeves of each. It may be the end of the semester, but it's never too late to abandon those annoying habits.